02.28.14- 3 Reasons to Be Bullish on 3-D Printing in 2014
Josh Grasmick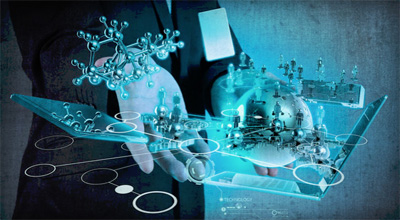 If you've been with us long enough, you know the 3-D printing story.
50,000 years ago, you made a knife by banging rock on flint, chipping away at the thing until it was the right shape, good, and sharp.
That's "subtractive manufacturing", and it's how we've been making things for most of history.
Over the past 30 years, however, engineers and technologists have taken a different approach:
...one initiative... aims to put 3-D printers in each of America's roughly 100,000 public schools.
Start with the smallest ingredients, add successive layers, until... viola! You get a whole object. Read More