01.06.18- Weekend Rant: The War on Some Drugs
Doug Casey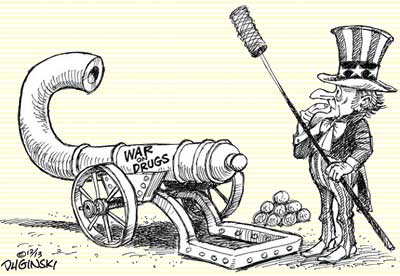 Drugs are a charged subject everywhere. They're a "hot button" topic. Everyone has a strong opinion, often irrational, that seems to come from deep in the most reactive recesses of their collective minds.
Longtime readers know that although I personally abstain from drugs and generally eschew the company of abusive users, I think they should be 100% legal. Not just cannabis. All drugs.
The most important reason is moral and ethical. Your primary possession is your own body. If you don't own it, and don't have a right to do whatever you want with it, then you in fact have no rights at all. That's the main reason why the drug war itself is criminal, and morally insane. The economic, medical, practical, and many other reasons to repeal prohibition are important, but strictly secondary. Read More