04.11.18- The U.S. Should Be Reaching out to Russia —
Not Risking War
Jim Rickards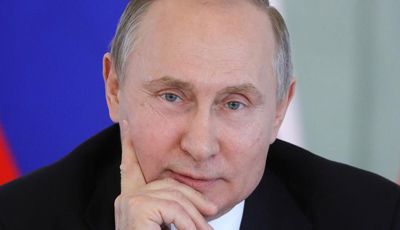 There's no greater villain in the world today than Vladimir Putin. He stands accused in the media and global public opinion of rigging his recent reelection, imprisoning his political enemies, murdering Russian spies turned double-agent, meddling in Western elections, seizing Crimea, destabilizing Ukraine, supporting a murderous dictator in Syria and exporting arms to terrorist nations like Iran.
The list of bad acts laid at Putin's feet is much longer than the one just recited, but you get the idea. He's no Mr. Nice Guy.
At the same time, the country of Russia is more than Mr. Putin, despite his authoritarian and heavy-handed methods. Russia is the world's 12th-largest economy, with a GDP in excess of $1.5 trillion, larger than many developed economies such as Australia (No. 13), Spain (No. 14) and the Netherlands (No. 18).
Russia is also the world's largest oil producer, with output of 10.6 million barrels per day, larger than both Saudi Arabia (10.5 million barrels) and the United States (9 million barrels).
Russia has the largest landmass of any country in the world and a population of 144 million people, the ninth largest of any country. Russia is also the third-largest gold-producing nation in the world, with total production of 250 tons per year, about 8% of total global output and solidly ahead of the U.S., Canada and South Africa. Read More