Silver is as good as - or better than - gold
Adam Courtenay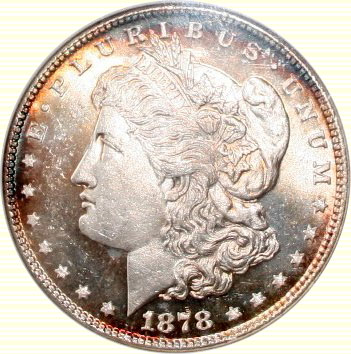 Everybody knows about the value of gold. For the past few years, since the global financial crisis set in, it has been the only asset type that has seemed unstoppable. Every time it reached an impossible high, it rallied even further. Every sign of bad news from the world economy was a signal for gold to move into uncharted territory.
And then, all of a sudden last month, gold experienced a 20 per cent drop. Some say it was just a technical readjustment, what traders call a "reversion to the mean". Others point to the strength of the US dollar, which became increasingly attractive as the European debt crisis unfolded, causing a mass movement in its direction.
Whatever the reasons, the drop caused some to question whether it's time to come off the gold fixation. It may come as a surprise to a financial public trained to monitor the price of gold that the stronger trade in recent times has been silver, or the "poor man's gold", which has outperformed the yellow metal by a significant margin.
Silver also took a beating late last month, even bigger than that experienced by gold, but that is not how it has played out for most of the past three years. If you take the global financial crisis as your starting point and then compare the prices of the two metals over that period, the so-called lesser metal has quadrupled in value compared with the mere doubling in the US dollar value of gold.
David Land, the head of analysis at CMC Markets in Australia, says it is a surprise to see the exact movements of the two metals over this period. Gold, he says, has been such an important instrument in times of volatility that silver has been practically forgotten.
"Gold has always been the great hedge against fear, the hedge against a weakening US dollar and the hedge against inflation. If people are looking for a pure play against those factors, they're probably going for the gold option over silver," Mr Land says.
The gold-silver ratio is one that has been around for some time and there are theories used by many to explain the relative movements between the two metals. The so-called standard gold-to-silver ratio has long been held at about 40 to 1 - that is, 40 ounces of silver will buy a single ounce of gold.
Traditionally, the two metals are a well-correlated "pairs" trade, but things have changed. The value of an ounce of silver in October 2008 was US$9 (Dh33.06) to $10. In April this year, it nudged $50. In the same period, gold moved up from about $745 to a high of $1,920, a rise of about two and a half times.
Silver prices have greatly outpaced gold - not just in this period, but for most of the past decade. Spot silver rose to an all-time high of $49.79 an ounce on April 25, a 12-fold advance from its low of $4.04 in 2001.
The current ratio, with silver trading at close to $31 and gold at $1,652, is about 53, but it was at 65 at the time of the global financial crisis and at about 45 before the most recent price drops. Silver, at least over the past three years, has been the stronger commodity.
The way the silver-gold arbitrage works is fairly simple, but you have to have a relative view of which metal will surpass the other. Silver is arguably the more interesting metal because it is what traders and insiders term a "50-50" asset. That is, it's 50 per cent a safe haven and 50 per cent a usable commodity. It has far more industrial uses than gold and thus its price is not solely dependent on its status as a safe haven from the US dollar.
Silver offers exposure to economic recovery while retaining some safety aspects. It's used in a host of industrial applications, particularly in technology and photovoltaic applications, as well as for jewellery and coins. So any increase in global economic activity tends to swell its price.