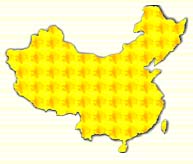 Annual crude oil output at Daqing Oil Field, China's largest oil field, will fall to 30 million tons by 2010, a steep drop of 18.4 million tons from last year's level, Xinhua news agency reported yesterday.
Daqing's crude output will shrink by 7 percent yearly in the following seven years. Its crude output is expected to drop to 20 million tons by 2020, said Gai Ruyin, mayor of Daqing City in Heilongjiang Province.
The report also said there is only 500 million tons of recoverable oil reserve left in the country's largest oil field, which supplied one-third of China's crude oil output each year.
The expected fall signaled that it may have little oil and natural gas to explore in the short term. Its dwindling output will also increase China's dependence on imported crude, said analysts.
Managers of Daqing Oilfield and the government of Heilongjiang Province hoped that the output reduction could help to extend the operational life of the oil field. It will also gain time for oil companies to seek new oil and gas reserves as well as develop new oil exploration technologies, the report said.
Through an increase in exploration activities, Daqing is expected to find 500 million tons of new crude reserves, Xinhua said, quoting an unnamed official with the oil field.
Daqing's cumulative output of crude has reached 1.78 billion tons since the field was opened in 1960. Daqing's annual crude output has been maintained at over 50 million tons for 27 years until 2003.
So far, a combined geological crude reserve of 5.7 billion tons has been found in Daqing, among which 2.2 billion tons are recoverable reserves that can be pumped out with existing technologies and equipment.
Pan Jianping, an analyst with Industrial Securities Co Ltd, said that Daqing's falling annual production may increase the country's dependence on imported crude oil.
At present, about one-third of the oil demand on the Chinese mainland is met by imported crude, and the figure is expected to surge to up to 60 percent in 2020, Pan added.
China's mainland imported a record-high of 91 million tons of crude oil in 2003, up 31.3 percent from a year earlier.
"China's crude import hit an all-time high last year because of soaring demand from the country's booming vehicle and petrochemical industries," said Shi Lei, an analyst with Haitong Securities Co Ltd.
China overtook Japan in 2003 to become the world's second largest crude oil importer after the United States.