The Proof Is In: The Election Was Stolen
Dr Paul Craig Roberts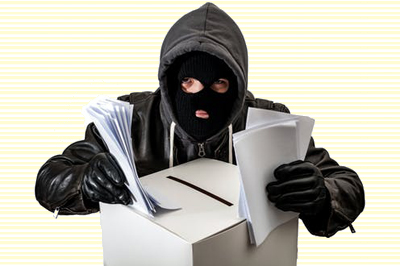 I have read enough of the fraud reports, affidavits, and statements from election security and forensic experts to be comfortable in my conclusion that the election was stolen.  But I am not confident that anything will be done about the fradulent election. The American elite no longer believe in democracy. Consider, for example, the World Economic Forum's Great Reset.  It is anti-democratic, as is globalism. Democracy is in the way of elite agendas.  Indeed, the reason the elite despise Trump is that he bases himself in the people. Judges will not even preserve the vote record so that it can be investigated. In Georgia a federal judge has refused to stop the Dominion voting machines from being wiped clean and reset—https://www.theepochtimes.com/judge-blocks-then-unblocks-georgia-from-wiping-or-resetting-election-machines_3597691.html   UPDATE: Judge overturns his previous order and reinstates ban on wiping and reseting Dominion machines used in Atlanta. 
For those of you who find it too technical and volumnious to read through the massive evidence of election fraud, here is a brief summary: 
Electoral fraud was organized in all of the states.  The purpose was not to try to steal the red states, but to make the vote look closer than the expected pattern in order to provide cover for extensive fraud in the critical swing states.
The voting machines were programmed to allocate votes with a bias toward Biden.  The result was to cut back Trump's margin of victory in red states.  In swing states more extensive measures were used. The Biden bias programmed in the voting machines was raised.  As a backup, large numbers of fraudulent mail-in ballots were accumulated in the Democrat-controlled cities in the swing states—Milwaukee, Detroit, and Philadelphia.  Although Georgia is a red state, the same occured in Democrat-controlled Atlanta.  The reason voting was stopped in the middle of the night in these cities was to prepare the mail-in ballots necessary to overtake Trump's sizeable lead and enter them into the count.  This is a time when poll watchers were told to go home, and it is a period when both Democrat and Republican watchers observed numerous acts of fraud of every description.  You can review the types of fraud in the references at the end ot this article.
There are proven votes from the grave, from unregistered people, from out-of-state people. There are back-dated mail-in ballots. There are mail-in ballots without a crease, that is, ballots never folded and placed in an envelop, and so on and on.  There are places where the vote exceeds the number of registered voters.
A number of independent unbiased experts have reported that the Biden vote spikes in the early hours of the morning are either impossible or so improbable as to have a very low probability of occurring.  For them to occur simultaneously in different states falls outside the range of believability. 
It is clear that the voting procedures imposed by Democrats in Pennsylvania are in violation of the Pennsylvania state constitution. A Pennsylvania state judge has permitted that suit to go forward and gave her opinion that it would succeed. I am confident that the corrupt Pennsylvania state Supreme Court will overturn her ruling.
If following all of this is too demanding for your time and energy, fall back on common sense: 
Consider that Joe Biden's Twitter account has 20 million followers.  Trump's Twitter account has 88.8 million followers.
Consider that Joe Biden's Facebook account has 7.78 million followers.  Trump's Facebook account has 34.72 million followers.
How likely is it that a person with four to five times the following of his rival lost the election?
Consider that Joe Biden, declared by the biased presstitutes to be president by landslide, gave a Thanksgiving Day message and only 1,000 people watched his live statement.  Where is the enthusiasm?
Consider that Trump's campaign appearances were heavily attended and that Biden's were avoided.  Somehow a candidate who could not draw supporters to his campaign appearances won the presidency.
Consider that despite Biden's total failure to animate voters during the presidential campaign, he received 15 million more votes than Barack Obama did in his 2012 re-election. 
Consider that Biden won despite underperforming Hillary Clinton's 2016 vote in every urban US county, but outperformed Clinton in Democrat-controlled Detroit, Milwaukee, Atlanta, and Philadelphia, the precise cities where the most obvious and most blatant electoral fraud was committed.
Consider that Biden won despite receiving a record low share of the Democrat primary vote compared to Trump's share of the Republican primary vote.
Consider that Biden won despite Trump bettering his 2016 vote by ten million votes and Trump's record support from minority voters.
Consider that Biden won despite losing the bellwether counties that have always predicted the election outcome and the bellwether states of Ohio and Florida.
Consider that Biden won in Georgia, a completely red state with a red governor and legislature both House and Senate.  Somehow a red state voted for a blue president.
Consider that Biden won despite the Democrats losing representation in the House.
Consider that in Pennsylvania 47 memory cards containing more than 50,000 votes are missing.
Consider that in Pennsylvania 1.8 million ballots were mailed out to voters, but 2.5 million mail-in ballots were counted. 
Consider that the presstitutes have zero interest in this massive list of improbables.
Consider that the pressititues, the Democrats, the social media and tech executives, and universities have far more loyalty to getting Trump out of office regardless of the means than they have to democratic outcomes and fair elections.  The massive fraud of the 2020 election was only possible because the liberal part of America has divorced American values and has no respect for them. The American liberal is no longer liberal. He has morphed into a fascist who suppresses speech and denies legitimacy to other opinions. Indeed, liberals are so hostile to electoral integrity that they want those who bring evidence of electoral fraud to be imprisoned— https://nonperele.com/nolte-rachel-maddow-says-people-who-contest-elections-should-go-to-jail/ 
It is educated Americans brainwashed by Critical Race Theory and Identity Politics who are liberals, not the working class who are the real Americans.  Red state people are Americans. Blue state people are not.  Blue state people demonize real Americans and have branded them racists and misogynists. Real Americans—the majority of the population—are "the Trump deplorables."  
The Real Americans have just had their democracy stolen from them by people who have no integrity and no honor.  
If the stolen election stands, America falls.
But more than an election has been stolen.  The deep state, Democratic National Committee, and media whores did not steal the election because they don't like Trump's hair, or because he is a racist, a misogynist, a Russian agent or caused Covid, or for any of the other false accusations raised against him for four years.  Trump is hated because he is anti-establishment.  Trump opposes the elite's sacrifice of Americans' jobs and hopes to globalism and the elites' own bulging pocketbooks. Trump opposes the elite's erasure of American monuments and history, such as the New York Times 1619 Project that paints all white Americans racist.  Trump objects to the elite's demonization of white Americans and the discrimination that elites enforce against heterosexual white males in schools and employment.  Trump stands against Identity Politics, the hate-filled ideology of liberal America. When liberals call Trump a racist, they mean he doesn't share their demonization of white people.  If you don't demonize white Americans, you are a racist.   
Trump is a populist, a president of ordinary people.  Trump is hated, because he was intent on rescuing ordinary Americans from subservience to the agendas of the elite.  Unfortunately, being a populist is not enough to overthrow an entrenched elite.  Only a revolutionary can do that, and Trump is not a revolutionary leader.  
The elite are getting rid of Trump in a way that makes it clear to all presidential candidates in the future that their only choice is to represent the elite.  If somehow an anti-establishment person slips in, he will experience the same fate as Trump's four years.  The Dominion machines and corrupt Democrat big city regimes will steal his reelection even if enough voters have escaped their intended brainwashing to defend their champion in the voting booths.
Trump's Department of Justice has failed him. So has the FBI, CIA, NSA, and Homeland Security. This is easy to understand. These are establishment institutions. They protect the establishment, not law and justice. Will the judiciary be the next to fail the president and American democracy?
If the stolen election, which is a coup, stands, after Trump no presidential candidate will dare to attempt to represent the American people.  
If this stolen election stands, there is no hope that government can be returned to the people.
References:
https://sharylattkisson.com/2020/11/what-youve-been-asking-for-a-fairly-complete-list-of-some-of-the-most-significant-claims-of-2020-election-miscounts-errors-or-fraud/
Joe Biden Gets Only 1,000 Viewers to Watch His Thanksgiving Address Live — But He Got 80 Million Votes? — What a COMPLETE JOKE!
https://www.unz.com/article/election-bomb-shell-the-us-constitution-goes-to-court-or/
https://thefederalist.com/2020/11/23/5-more-ways-joe-biden-magically-outperformed-election-norms/
https://nypost.com/2020/11/06/trump-won-record-minority-support-yet-the-left-is-calling-it-racism/
https://www.theepochtimes.com/judge-republicans-will-likely-win-pennsylvania-election-lawsuit_3596477.html?utm_source=morningbrief&utm_medium=email&utm_campaign=mb-2020-11-28
https://www.theepochtimes.com/arizona-state-legislature-to-hold-urgent-election-integrity-hearing-with-trumps-lawyers_3594607.html?utm_source=morningbrief&utm_medium=email&utm_campaign=mb-2020-11-28
https://www.theepochtimes.com/data-scientist-weird-spike-in-incomplete-nevada-voter-registrations-some-using-casinos-as-home-address_3595924.html?utm_source=morningbrief&utm_medium=email&utm_campaign=mb-2020-11-28
https://votepatternanalysis.substack.com/p/voting-anomalies-2020
https://www.theepochtimes.com/thousands-in-georgia-registered-at-postal-commercial-addresses-portraying-them-as-residences-researcher-says_3592165.html?utm_source=morningbrief&utm_medium=email&utm_campaign=mb-2020-11-25
https://www.theepochtimes.com/google-shifted-a-minimum-of-6-million-votes-in-2020-election-dr-robert-epstein_3592527.html?utm_source=morningbrief&utm_medium=email&utm_campaign=mb-2020-11-25
https://www.theepochtimes.com/sidney-powells-allegations-in-georgia-so-serious-any-class-may-alter-the-election-results-expert_3596412.html?utm_source=news&utm_medium=email&utm_campaign=breaking-2020-11-28-2
Hon. Paul Craig Roberts is the John M. Olin Fellow at the Institute for Political Economy, Senior Research Fellow at the Hoover Institution, Stanford University, and Research Fellow at the Independent Institute. A former editor and columnist for The Wall Street Journal and columnist for Business Week and the Scripps Howard News Service, he is a nationally syndicated columnist for Creators Syndicate in Los Angeles and a columnist for Investor's Business Daily. In 1992 he received the Warren Brookes Award for Excellence in Journalism. In 1993 the Forbes Media Guide ranked him as one of the top seven journalists.

He was Distinguished Fellow at the Cato Institute from 1993 to 1996. From 1982 through 1993, he held the William E. Simon Chair in Political Economy at the Center for Strategic and International Studies. During 1981-82 he served as Assistant Secretary of the Treasury for Economic Policy. President Reagan and Treasury Secretary Regan credited him with a major role in the Economic Recovery Tax Act of 1981, and he was awarded the Treasury Department's Meritorious Service Award for "his outstanding contributions to the formulation of United States economic policy." From 1975 to 1978, Dr. Roberts served on the congressional staff where he drafted the Kemp-Roth bill and played a leading role in developing bipartisan support for a supply-side economic policy.

In 1987 the French government recognized him as "the artisan of a renewal in economic science and policy after half a century of state interventionism" and inducted him into the Legion of Honor.

Dr. Roberts' latest books are The Tyranny of Good Intentions, co-authored with IPE Fellow Lawrence Stratton, and published by Prima Publishing in May 2000, and Chile: Two Visions - The Allende-Pinochet Era, co-authored with IPE Fellow Karen Araujo, and published in Spanish by Universidad Nacional Andres Bello in Santiago, Chile, in November 2000. The Capitalist Revolution in Latin America, co-authored with IPE Fellow Karen LaFollette Araujo, was published by Oxford University Press in 1997. A Spanish language edition was published by Oxford in 1999. The New Colorline: How Quotas and Privilege Destroy Democracy, co-authored with Lawrence Stratton, was published by Regnery in 1995. A paperback edition was published in 1997. Meltdown: Inside the Soviet Economy, co-authored with Karen LaFollette, was published by the Cato Institute in 1990. Harvard University Press published his book, The Supply-Side Revolution, in 1984. Widely reviewed and favorably received, the book was praised by Forbes as "a timely masterpiece that will have real impact on economic thinking in the years ahead." Dr. Roberts is the author of Alienation and the Soviet Economy, published in 1971 and republished in 1990. He is the author of Marx's Theory of Exchange, Alienation and Crisis, published in 1973 and republished in 1983. A Spanish language edition was published in 1974.

Dr. Roberts has held numerous academic appointments. He has contributed chapters to numerous books and has published many articles in journals of scholarship, including the Journal of Political Economy, Oxford Economic Papers, Journal of Law and Economics, Studies in Banking and Finance, Journal of Monetary Economics, Public Finance Quarterly, Public Choice, Classica et Mediaevalia, Ethics, Slavic Review, Soviet Studies, Rivista de Political Economica, and Zeitschrift fur Wirtschafspolitik. He has entries in the McGraw-Hill Encyclopedia of Economics and the New Palgrave Dictionary of Money and Finance. He has contributed to Commentary, The Public Interest, The National Interest, Harper's, the New York Times, The Washington Post, The Los Angeles Times, Fortune, London Times, The Financial Times, TLS, The Spectator, Il Sole 24 Ore, Le Figaro, Liberation, and the Nihon Keizai Shimbun. He has testified before committees of Congress on 30 occasions.

Dr. Roberts was educated at the Georgia Institute of Technology (B.S.), the University of Virginia (Ph.D.), the University of California at Berkeley and Oxford University where he was a member of Merton College.

He is listed in Who's Who in America, Who's Who in the World, The Dictionary of International Biography, Outstanding People of the Twentieth Century, and 1000 Leaders of World Influence. His latest book, HOW THE ECONOMY WAS LOST, has just been published by CounterPunch/AK Press. He can be reached at: [email protected]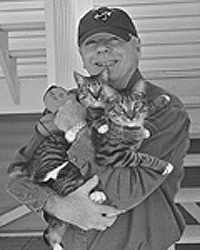 Please Donate
I listen to my readers. In March 2010, I terminated my syndicated column. Thousands of you protested. So persuasive were your emails asking me to reconsider and to continue writing that, two months later, I began writing again.
In order to create a coherent uncensored and unedited archive of my writings, The Institute For Political Economy, a non-profit organization that supports research, writing and books, has established this site, thus gratifying readers' demands that I continue to provide analyses of events in our time.
In order to stay up, this site needs to pay for itself.