Is A Petro-Dollar Versus Petro-Yuan Showdown Coming Today?
Tyler Durden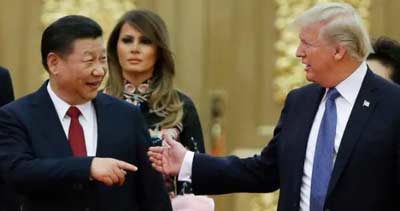 China made its move finishing the testing of the oil-for-yuan futures contracts, and on Monday, President Trump goes on the offensive…
Just a few short days after Chinese regulators gave the greenlight to petro-yuan futures trading, signaling an escalation in the war against dollar hegemony, President Trump is reportedly set to accuse China of "economic aggression" in efforts to "undermine international order" during his national security strategy speech on Monday.
The last week has more intriguing than usual in the world of Sino-US relations – not only did China push ahead with its plans for a yuan/gold-backed oil futures contract, directly threatening the great military-servicing global petrodollar recycling scheme; but Washington appeared to do an about-face in its rhetoric towards North Korea, as Secretary of State Tillerson indicated that the US would be willing to hold talks with North Korea without any preconditions.
Both actions could be seen as tilting towards China (obviously with the oil trading and more what China had hoped for on North Korea), appear to have prompted Trump to go on the offensive, as The FT reports, Donald Trump will accuse China of engaging in "economic aggression" when he unveils his national security strategy on Monday, in a strong sign that he has become frustrated at his inability to use his bond with China's President Xi Jinping to convince Beijing to address his trade concerns.
Several people familiar with the national security strategy – a formal document produced by every US president since Ronald Reagan – said Mr Trump would propose a much tougher stance on China than previous administrations.
"The national security strategy is likely to define China as a competitor in every realm. Not just a competitor but a threat, and therefore, in the view of many in this administration, an adversary," said one person.
"This is not something that they just cooked up. Mar-a-Lago interrupted the campaign rhetoric, and Xi Jinping took a little gamble and came here and embraced Trump. Trump said 'fine, do something on North Korea and on trade', but that didn't work out so well."
Mr Trump castigated China repeatedly on the campaign trail. But in office, and particularly since his Mar-a-Lago summit with Mr Xi, he had taken a less combative stance, partly because the US believes Chinese pressure on North Korea is crucial to tackling the nuclear crisis.
"The national security strategy is the starting gun for a series of economic measures against the Chinese," said Michael Allen, a former Bush administration official at Beacon Global Strategies.

"It is sort of the Rosetta Stone for translating campaign themes into a coherent governing document."
Some people familiar with the strategy said it would be the most aggressive economic response to China's rise since 2001 when the US backed its entry into the World Trade Organization. It points to the waning influence of Gary Cohn, the White House National Economic Council head who many people believe will leave the administration next year.
"It's like a Peter Navarro PowerPoint presentation," said one person, referring to the provocative economist and author of "Death by China" who is now a White House official.
And while 'trade' is the cover, perhaps it was comments from HR McMaster, US national security adviser who oversaw the strategy, this week that confirm the threat to dollar hegemony as he said China – along with Russia – was a "revisionist power" that was "undermining the international order."
And that would be the unipolar world order with Washington on top.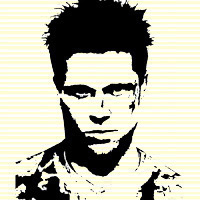 our mission:

to widen the scope of financial, economic and political information available to the professional investing public.
to skeptically examine and, where necessary, attack the flaccid institution that financial journalism has become.
to liberate oppressed knowledge.
to provide analysis uninhibited by political constraint.
to facilitate information's unending quest for freedom.
our method: pseudonymous speech...
Anonymity is a shield from the tyranny of the majority. it thus exemplifies the purpose behind the bill of rights, and of the first amendment in particular: to protect unpopular individuals from retaliation-- and their ideas from suppression-- at the hand of an intolerant society.

...responsibly used.

The right to remain anonymous may be abused when it shields fraudulent conduct. but political speech by its nature will sometimes have unpalatable consequences, and, in general, our society accords greater weight to the value of free speech than to the dangers of its misuse.

Though often maligned (typically by those frustrated by an inability to engage in ad hominem attacks) anonymous speech has a long and storied history in the united states. used by the likes of mark twain (aka samuel langhorne clemens) to criticize common ignorance, and perhaps most famously by alexander hamilton, james madison and john jay (aka publius) to write the federalist papers, we think ourselves in good company in using one or another nom de plume. particularly in light of an emerging trend against vocalizing public dissent in the united states, we believe in the critical importance of anonymity and its role in dissident speech. like the economist magazine, we also believe that keeping authorship anonymous moves the focus of discussion to the content of speech and away from the speaker- as it should be. we believe not only that you should be comfortable with anonymous speech in such an environment, but that you should be suspicious of any speech that isn't.
www.zerohedge.com