Asian Metals Market Update: December-28-2017
Chintan Karnani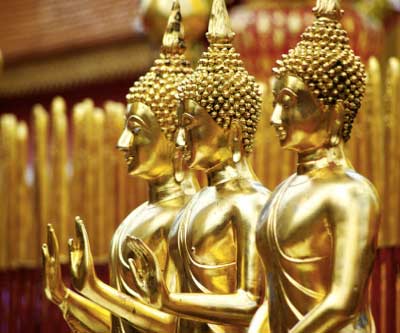 Direction of the US dollar will be the key. US dollar Index is on the verge of a technical breakdown. Gold, copper and silver are on the verge of a technical breakout. People are going to flock back to gold and silver investing once they fall off the cliff of crypto currency trading. Do not write off gold and silver. They are still the long term tigers of the investing world. Tigers are very lazy animal but still they are the king of the forest. Gold and silver like tigers could see lazy price moves in the short term.
Industrial metals are getting added price benefit after China orders closure of copper factories to curb winter pollution. I will be careful day trading in industrial metals despite the bullish technical.
COMEX GOLD FEBRUARY 2018 – current price $1291.90
Bullish over $1291.10 with $1297.80 and $1308.60 as price target
Bearish below $1284.70 with $1273.60 and $1262.20 as price target.
· Gold needs to trade over $1289.90 today to rise to $1297 and $1308.
· Sellers will be there if gold trades below $1289.90 to $1284. Crash only if gold trades below $1284.
MCX GOLD FEBRUARY 2018 – previous day close Rs.28942
· Gold needs to trade over 28959 today to zoom to 29219 and 29392.
· Support is between 28794-28841 zone. Sellers will be there only if gold trades below 28794-28841 zone.
· Overall trend is bullish.
· Look for signs of profit taking in the last two trading sessions of the year.
(prices in Indian rupees above)
Disclaimer: Any opinions as to the commentary, market information, and future direction of prices of specific currencies, crypto currencies, metals and commodities reflect the views of the individual analyst, In no event shall Insignia Consultants or its employees have any liability for any losses incurred in connection with any decision made, action or inaction taken by any party in reliance upon the information provided in this material; or in any delays, inaccuracies, errors in, or omissions of Information. Nothing in this article is, or should be construed as, investment advice. Prepared by Chintan Karnani
nsignia Consulting Group is a leading business strategy and global management-consulting firm serving investors, private enterprises, governments, and non-profit organizations. We provide our clients exceptional counsel in the areas of strategic market analysis, operational efficiencies, sustainable growth strategies, risk analysis, transitional and transformational planning. Insignia provides comprehensive strategic analysis and guidance at every level of execution, from whole corporate initiatives to business sector strategies. Insignia aids executives to quickly ascertain how to best leverage existing resources, expertise, relationships, market conditions and new investments to chart a clear path to growth in core markets, adjacencies, and new expansion efforts.