What Is Left of My Country?
Paul Craig Roberts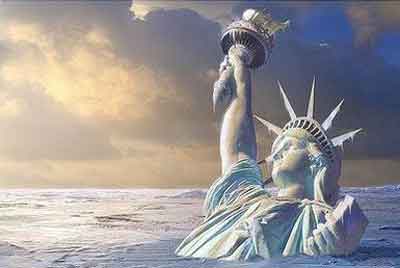 I write often of the West's disapproval of itself and its remaking in a Woke image that rejects Western civilization and  insists on the deracination of the white ethnicities that created the civilization.  When a civilization loses its belief in itself, or that belief is intentionally destroyed by poisonous ideas, and its defining values are lost, the civilization  disappears.  Geographically the land still exists, and there are people on it, but they are a different people.
When perversity is normalized and given the moral high ground while normality becomes a target, and when Make America Great Again patriots are labeled "domestic extremists" and "white supremacists," we know that the United States of America has one foot in the grave.
Patriotism is being redefined. The New Patriotism targets those whose patriotism is based in respect for the Constitution and love of freedom.  The New Patriotism is based in the 1619 Project and hatred of America for its alleged racist past. The New Patriots regard the values of the old patriots as values that serve white supremacy and need to be overthrown.
It is difficult to do anything about it. Even mathematics is said to be a racist tool for the suppression of people of color. Those who want a restoration of our traditional values–MAGA Americans–have been demonized and made targets for the FBI, Homeland Security, and prosecutors, and have been stripped of free speech and association.  Six hundred of them are in prison because attending a rally in support of President Trump has been turned into an insurrection against democracy.
The Democrats, security agencies, and presstitutes are successful in their coup against America, because they have stripped their opponents of their voices and their legitimacy.  The US Constitution has given way to an ideology that defines official narratives serving elite agendas as truth. All questioning of, and dissent from, official narratives is "disinformation,"  "misinformation," and "destabilizing of society."  
Those imposing censorship deny that they are censoring, claiming instead to be protecting the new order from the racist, colonialist old order.
In a recent article announcing his creation of a new nightly news program, Glenn Greenwald explains that the Memory Hole into which dissenting ideas and people are thrown is a creation of neoliberal billionaires, such as George Soros and Pierre Omidyar, and US, UK, and EU intelligence agencies.  He explains Big Tech's complicity, the creation of front groups, and public financing through the US Department of State, the National Endowment for Democracy, the Pentagon, and other government and private offices of the Woke War against America.
Greenwald explains the punishments:  loss of job, loss of status and visibility, loss of access to financial payment systems, de-platforming, denial of public forums and the right to speak.  When you  realize how far this cancer has metastasized, you realize that this coup has been underway for a long time and has its hands on education, media, and almost all public and private institutions. A couple of generations have been indoctrinated with corrosive sentiments against their own country.
Think for a moment about the fate of Wikileaks founder Julian Assange.  Not only is he not an American citizen subject to US law, he has not broken any law. Journalists have always published leaked documents. Daniel Ellsberg, a US citizen and employee of the Rand Corporation funded by government contracts, released the Pentagon Papers to the New York Times.  The New York Times published the document and said that the Pentagon Papers demonstrated that the Johnson Administration had "systematically lied, not only to the public but also to Congress."
An effort was made to charge "espionage" but was dropped as there was no basis to the charge except the embarrassment of the US government.  
That was in 1971.  Today Julian Assange has been kidnapped and incarcerated in one form or another for a decade without trial or conviction–a violation of habeas corpus–by Washington's orders to its Swedish and British puppet states, of which Assange is not a citizen, while Washington struggled to create an espionage case against a non-US citizen who simply exercised the right of a free press to expose government wrong-doing.  That it only took 40 years to deep-six the right, protected by the Constitution and accumulated precedent, of the press to hold government accountable reveals a dramatic collapse of freedom in less than half a lifetime.   We now live in a world in which the "watchdog press" has been turned into an accomplice of the national security state.  Instead of watching the government, the media rats on the public to the government.
There has been no outrage by the presstitutes against Washington's confiscation of their right and responsibility to hold government accountable.  The media has actively supported the government's persecution of Assange, thereby disavowing its own Constitutionally protected privilege.
Even "Trump deplorables" have succumbed to the official narrative that Assange is a Russian spy.  It is extraordinary that even the targets of the anti-American coup are brainwashed by the coup's propaganda.
Read Greenwald's article and sign up for his news program.  https://greenwald.substack.com/p/the-consortium-imposing-the-growing?utm_source=substack&utm_medium=email 
Hon. Paul Craig Roberts is the John M. Olin Fellow at the Institute for Political Economy, Senior Research Fellow at the Hoover Institution, Stanford University, and Research Fellow at the Independent Institute. A former editor and columnist for The Wall Street Journal and columnist for Business Week and the Scripps Howard News Service, he is a nationally syndicated columnist for Creators Syndicate in Los Angeles and a columnist for Investor's Business Daily. In 1992 he received the Warren Brookes Award for Excellence in Journalism. In 1993 the Forbes Media Guide ranked him as one of the top seven journalists.

He was Distinguished Fellow at the Cato Institute from 1993 to 1996. From 1982 through 1993, he held the William E. Simon Chair in Political Economy at the Center for Strategic and International Studies. During 1981-82 he served as Assistant Secretary of the Treasury for Economic Policy. President Reagan and Treasury Secretary Regan credited him with a major role in the Economic Recovery Tax Act of 1981, and he was awarded the Treasury Department's Meritorious Service Award for "his outstanding contributions to the formulation of United States economic policy." From 1975 to 1978, Dr. Roberts served on the congressional staff where he drafted the Kemp-Roth bill and played a leading role in developing bipartisan support for a supply-side economic policy.

In 1987 the French government recognized him as "the artisan of a renewal in economic science and policy after half a century of state interventionism" and inducted him into the Legion of Honor.

Dr. Roberts' latest books are The Tyranny of Good Intentions, co-authored with IPE Fellow Lawrence Stratton, and published by Prima Publishing in May 2000, and Chile: Two Visions - The Allende-Pinochet Era, co-authored with IPE Fellow Karen Araujo, and published in Spanish by Universidad Nacional Andres Bello in Santiago, Chile, in November 2000. The Capitalist Revolution in Latin America, co-authored with IPE Fellow Karen LaFollette Araujo, was published by Oxford University Press in 1997. A Spanish language edition was published by Oxford in 1999. The New Colorline: How Quotas and Privilege Destroy Democracy, co-authored with Lawrence Stratton, was published by Regnery in 1995. A paperback edition was published in 1997. Meltdown: Inside the Soviet Economy, co-authored with Karen LaFollette, was published by the Cato Institute in 1990. Harvard University Press published his book, The Supply-Side Revolution, in 1984. Widely reviewed and favorably received, the book was praised by Forbes as "a timely masterpiece that will have real impact on economic thinking in the years ahead." Dr. Roberts is the author of Alienation and the Soviet Economy, published in 1971 and republished in 1990. He is the author of Marx's Theory of Exchange, Alienation and Crisis, published in 1973 and republished in 1983. A Spanish language edition was published in 1974.

Dr. Roberts has held numerous academic appointments. He has contributed chapters to numerous books and has published many articles in journals of scholarship, including the Journal of Political Economy, Oxford Economic Papers, Journal of Law and Economics, Studies in Banking and Finance, Journal of Monetary Economics, Public Finance Quarterly, Public Choice, Classica et Mediaevalia, Ethics, Slavic Review, Soviet Studies, Rivista de Political Economica, and Zeitschrift fur Wirtschafspolitik. He has entries in the McGraw-Hill Encyclopedia of Economics and the New Palgrave Dictionary of Money and Finance. He has contributed to Commentary, The Public Interest, The National Interest, Harper's, the New York Times, The Washington Post, The Los Angeles Times, Fortune, London Times, The Financial Times, TLS, The Spectator, Il Sole 24 Ore, Le Figaro, Liberation, and the Nihon Keizai Shimbun. He has testified before committees of Congress on 30 occasions.

Dr. Roberts was educated at the Georgia Institute of Technology (B.S.), the University of Virginia (Ph.D.), the University of California at Berkeley and Oxford University where he was a member of Merton College.

He is listed in Who's Who in America, Who's Who in the World, The Dictionary of International Biography, Outstanding People of the Twentieth Century, and 1000 Leaders of World Influence. His latest book, HOW THE ECONOMY WAS LOST, has just been published by CounterPunch/AK Press. He can be reached at: [email protected]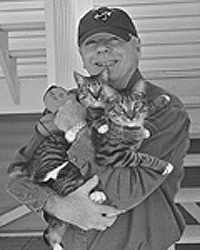 Please Donate
I listen to my readers. In March 2010, I terminated my syndicated column. Thousands of you protested. So persuasive were your emails asking me to reconsider and to continue writing that, two months later, I began writing again.
In order to create a coherent uncensored and unedited archive of my writings, The Institute For Political Economy, a non-profit organization that supports research, writing and books, has established this site, thus gratifying readers' demands that I continue to provide analyses of events in our time.
In order to stay up, this site needs to pay for itself.