Gold/Silver: Two charts you must watch

Phillip Streible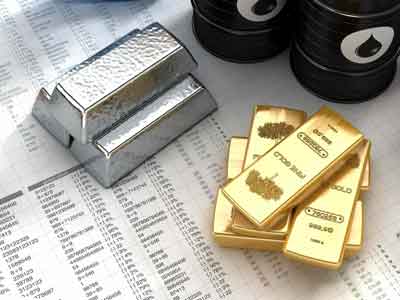 It was a busy week for markets, and a downside surprise in CPI on Thursday along with a crypto collapse, was all that was needed to propel markets higher. It will be interesting to see where crypto investors redeploy their capital. Do they keep jumping from one coin to another, or do they finally return to the more traditional safe haven currencies such as Gold and Silver? We will have to wait and see.
This week, two charts that stood out are the 10-Year Treasury yields and the U.S. Dollar. It was the combination of these two breakdowns that ignited the markets. 
Daily 10-Year Treasury Yield Chart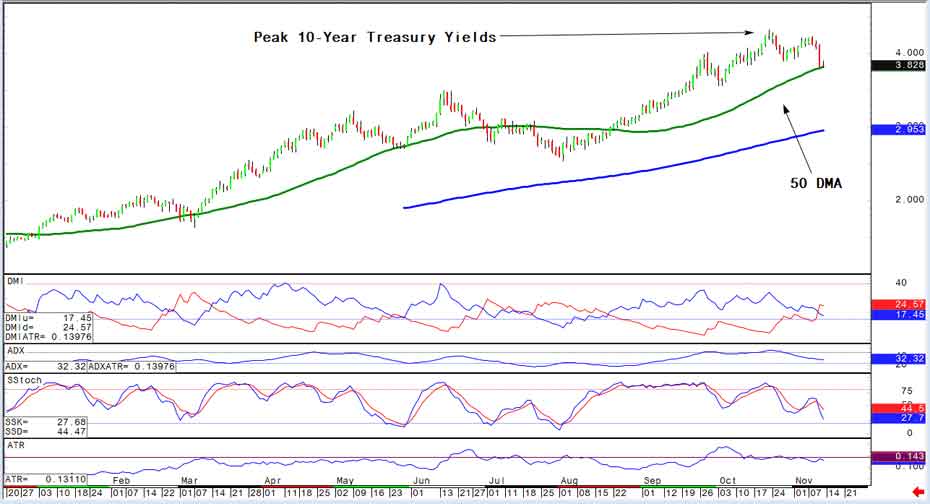 Daily U.S. Dollar Chart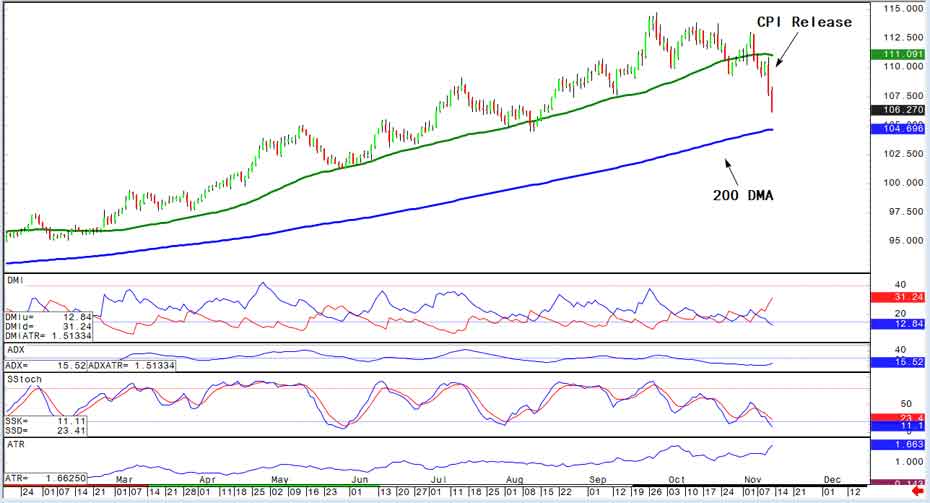 Coming into Friday's close, we have seen the odds of a 75 bps rate hike in December fade away, and now the market is pricing in an 85% chance of 50 bps. Going into 2023, we are now pricing 25 bps hikes in January and February, which is all the market needs to believe that a pivot is close. Looking at month-to-date performance, Copper sits up 16%, followed by Silver at +13%, Platinum at +11%, and Gold at +7%. To further help you develop a trading plan, I went back through 20 years of my trading strategies to create a Free New "5-Step Technical Analysis Guide to Gold that can easily apply to Silver." The guide will provide you with all the Technical analysis steps to create an actionable plan used as a foundation for entering and exiting the market. You can request yours here:  5-Step Technical Analysis Guide to Gold.
Our strategy 
When factoring in the seasonal tendency for Precious Metals to rise into the year-end rally, we will be using any substantial corrections to rebuild long exposure. We will build exposure in Silver using the 1000 oz contracts and Gold using the 10 oz contracts. If you have never traded futures or commodities or would like to learn more about taking delivery, I just completed a new educational guide that answers all your questions on transferring your current investing skills into trading "real assets," such as the 1000 oz Silver futures contract. You can request yours here: Trade Metals, Transition your Experience Book. 



Phillip Streible is a Series 3 licensed Chief Market Strategist at Blue Line Futures and specializes in working with clients in developing futures and options strategies in the metals markets. As the Chief Market Strategist his goal is to show clients how to anticipate, recognize and react to bull and bear market conditions through the use of fundamental and technical analysis techniques that help them to define risk. With more than 16 years of experience working with clients, Phillip ran one of the largest retail commodities desks while at Lind-Waldock where he focused on metals, energies, currencies and agricultural markets.