Trump Now Says Biden Will Have To 'Prove' His 80 Million Votes Weren't Fraudulent Before Giving Up White House
Tyler Durden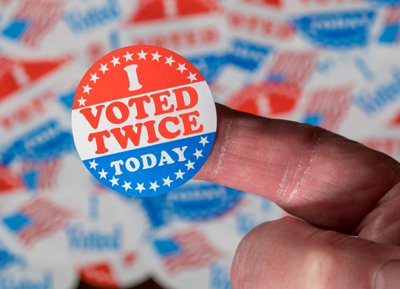 Update (1101ET): In a sharp reversal of earlier comments to reporters, President Trump on Friday said that he'll only leave the White House if Biden can prove the election wasn't fraudulent.

President Trump took questions from reporters on Thursday evening for the first time since Election Day. And after confirming a few days ago via Twitter that he would tell the GSA to formally begin the transition process, the president confirmed to a group of MSM journalists that he would formally surrender power to Biden should Trump's rival win the Electoral College vote.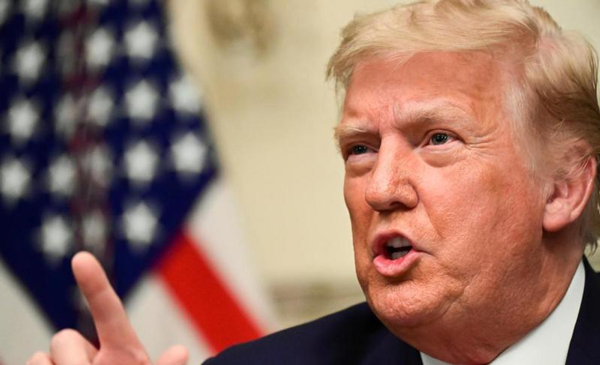 During the scrum, Trump took about 25 minutes to rehash a series of allegations his legal team has so far made while saying flatly that Biden couldn't have done as well as he did without "fraud".
Reporters of course leapt at the opportunity to ask all kinds of salacious questions: Trump was asked if he'd physically leave the White House if the Electoral College affirms Biden's victory - Trump replied "certainly I will, and you know that."
After a round of antagonistic questions, Trump started lashing out at various states for dropping the ball and ruining his chances at a second term, while reiterating that this was "a rigged election...at the highest level".
Trump slammed Georgia's Republican secretary of state - who penned an op-ed slamming Trump and his supporters -  as an "enemy of the people." He added that he would soon stage a rally in Georgia, where voters return to the polls in early January for a pair of runoff Senate races that will determine control of the Upper Chamber.
Finally, Trump repeatedly returned to questioning Joe Biden's raw vote total, insisting the Democrat couldn't have done so well as compared to previous Democratic candidates, although population growth historically drives growth in voting numbers while 2020 led to a particularly charged political atmosphere.
"This is not a candidate that can get 80 million votes," he said of Biden. "The only way he got 80 million votes is through a massive fraud."
Trump declined to say if he'd attend Biden's inauguration, as is the custom for an outgoing president. "I'll be honest, I know the answer, but I just don't want to say it yet," he said, before adding that it's "not right" that Biden has already started picking his cabinet.
Both Trump and Biden stayed close to home for the Thanksgiving holiday. The inauguration for Biden (assuming he does win the EC) would take place on Jan. 20.

our mission:

to widen the scope of financial, economic and political information available to the professional investing public.
to skeptically examine and, where necessary, attack the flaccid institution that financial journalism has become.
to liberate oppressed knowledge.
to provide analysis uninhibited by political constraint.
to facilitate information's unending quest for freedom.
our method: pseudonymous speech...
Anonymity is a shield from the tyranny of the majority. it thus exemplifies the purpose behind the bill of rights, and of the first amendment in particular: to protect unpopular individuals from retaliation-- and their ideas from suppression-- at the hand of an intolerant society.

...responsibly used.

The right to remain anonymous may be abused when it shields fraudulent conduct. but political speech by its nature will sometimes have unpalatable consequences, and, in general, our society accords greater weight to the value of free speech than to the dangers of its misuse.

Though often maligned (typically by those frustrated by an inability to engage in ad hominem attacks) anonymous speech has a long and storied history in the united states. used by the likes of mark twain (aka samuel langhorne clemens) to criticize common ignorance, and perhaps most famously by alexander hamilton, james madison and john jay (aka publius) to write the federalist papers, we think ourselves in good company in using one or another nom de plume. particularly in light of an emerging trend against vocalizing public dissent in the united states, we believe in the critical importance of anonymity and its role in dissident speech. like the economist magazine, we also believe that keeping authorship anonymous moves the focus of discussion to the content of speech and away from the speaker- as it should be. we believe not only that you should be comfortable with anonymous speech in such an environment, but that you should be suspicious of any speech that isn't.