Currency War Race To Debase: How Other Central Banks Do It
Jason Burack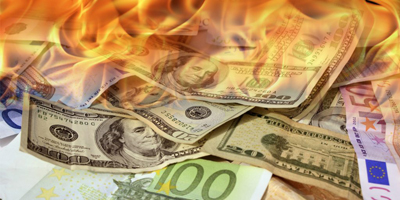 "…devalues its currency and then buys up bonds of all levels of government to maintain the size of government. All in the name of…"
Case study of how the Australian central bank, the Reserve Bank of Australia, devalues its currency and then buys up bonds of all levels of government to maintain the size of government. All in the name of fighting deflation, of course!
Commit to tipping us monthly for our hard work creating high level, thought provoking content that includes interviews with top experts, analysis and short videos about investing and the economy https://www.patreon.com/wallstformainst

Wall St for Main St is a start up investor education, financial education, research and consulting company. We provide alternative financial information, research, education and consulting to Main Street investors using uncommon wisdom like the Austrian School of Economics. Our goal is teaching people how to fish for themselves instead of trusting their financial adviser for everything. We interview top investors, traders, money managers, financial commentators, economic experts, authors, CEOs and newsletter writers from around the world to discuss the latest events in the global economy and financial markets. Wall St for Main St offers high quality investor education, research and consulting for beginners, high net worth clients and everyone in between who wants to learn to adapt to the current macroeconomic situation, profit off of it or hedge themselves. Wall St for Main St has taught dozens of consulting clients how to invest, trade and hedge in different assets classes.

 
www.youtube.com/user/WallStForMainSt/featured