An Apparently Unstoppable Oil Price Rally
Michael Kern

There appears to be no end in sight for the current oil price rally or for the bullish catalysts driving it as tightening supply combines with the apparent return of Chinese demand growth.
Friday, September 15th, 2023
The bull run in oil prices continued this week, greatly buoyed by a string of positive macroeconomic data in China where both manufacturing output and retail sales grew 4.5-4.6% year-on-year, palpably surpassing analysts' expectations. With Chinese refinery runs reaching an all-time high in August at 15.23 million b/d, China has transformed from an underperforming bearish factor to the largest bullish upside for oil prices, lifting demand optimism despite both Europe and the United States struggling with refinery maintenance.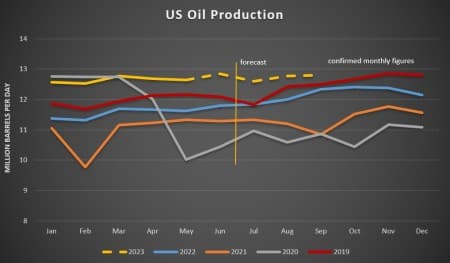 OPEC Reiterates Bullish 2024 Outlook. OPEC reiterated its bullish view for 2024 oil demand, seeing it rise by 2.25 million b/d citing a swifter economic recovery in major economies despite high interest rates and elevated inflation, with global GDP growth forecast to come in at 2.6% next year.
The Looney Era at BP Is Over. The chief executive officer of BP (NYSE:BP) Bernard Looney will step down after a 3-year stint at the oil major's helm, with media reports suggesting the decision comes from his failure to fully disclose past relationships with colleagues. 
Gasoline Leads US Inflation Uptick. US inflation in August jumped to 3.7%, up 0.5 p.p compared to July. A 10.6% month-on-month increase in the gasoline index accounted for half of the monthly gain in the CPI, while core inflation slowed down to its lowest level since September 2021, at a 4.3% annual rate.
Panama Canal Eyes Further Restrictions. The Panama Canal authorities warned that they could further reduce the maximum number of daily transits, currently down to 32 ships per day, if this year's unprecedented drought continues to impact the waterway, handling 5% of world trade.
Libya Reopens After Devastating Storm. After Cyclone Daniel swept through Libya's Eastern regions, leaving thousands dead and missing, the four crude export terminals shut for several days – Brega, Ras Lanuf, Es Sider, and Zueitina – reopened again by Wednesday, resuming loading operations.
Chevron Buys into World's Largest Hydrogen Storage Plant. US oil major Chevron (NYSE:CVX) announced the purchase of a majority stake in ACES Delta, the world's largest storage facility for green hydrogen located in Delta, Utah, paying an undisclosed sum to PE firm Haddington Ventures. 
Suriname Edging Nearer to First (Ever) Oil. The CEO of TotalEnergies (NYSE:TTE) Patrick Puyanne met Suriname's top officials this week, with rumors indicating the Maka Central discovery will become the "sizeable deepwater project" the French major was referring to, with first oil expected in 2027-2028.
China's Shipyards Awash with New LNG Tanker Orders. With the order book of Chinese shipyards shooting up to 55 new tankers in 2022, the country's yards continue to be in high demand as H1 2023 has seen new orders for at least 14 large LNG carriers, to be delivered all the way up to 2028. 
EU Launches Cross-Border Carbon Tax. Starting from October 1, the European Union is set to kickstart the world's first carbon border tax as Brussels requires importers to report the CO2 emissions of energy-intensive products such as steel or cement if they're sold into Europe, fully in force from 2026.
Guyana Auction Sees Renewed Offshore Interest. Guyana received bids for eight out of 14 offshore exploration blocks offered in its first-ever competitive auction, with oil majors ExxonMobil (NYSE:XOM) and TotalEnergies (NYSE:TTE) both participating as parts of wider consortia. 
Chinese Coal Miners Up for Grabs. China's leading gas firm ENN Natural Gas is set to sell its entire stake in the Xinneng Mining coal conglomerate for ¥6.7 billion yuan ($915 million) to Guangdong Kaihong, in a wider Chinese trend of gas companies optimizing their fossil-intensive asset structure. 
Largest US M&A Deal in Years Shaping Up. According to media reports, private equity-backed shale producer CrownRock LP is exploring an early 2024 sale that could value it over $10 billion including debt, potentially the biggest M&A deal since ConocoPhillips' (NYSE:COP) buyout of Concho Resources in 2020.
Mexico Pledges to Start Key Refinery by End-2023. Mexico's Energy Minister Rocio Nahle announced that national oil firm Pemex will ramp up the long-delayed Dos Bocas refinery to its full capacity of 340,000 b/d by the end of this year, adding it already produces gasoline but it remains off-spec.
By Michael Kern for Oilprice.com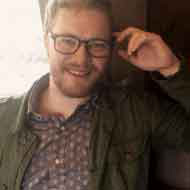 Michael Kern is a newswriter and editor at Safehaven.com and Oilprice.com