Infrastructure Struggles To Keep Up With Green Energy Boom
Haley Zaremba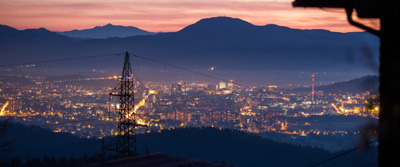 As the addition of renewable energy capacity soars to new heights, all of the infrastructural improvements and expansions needed to support the booming sector are struggling to keep up. Solar panels and wind turbines are only one small part of a big, complex picture. A lot of things have to come together to get that energy connected to the grid and transported to your house, and keeping all of those components up to speed is a juggling act that, in many cases, isn't working out so well. The result is lots and lots of stalled projects struggling to get online, and curtailments once they have been connected to the grid.
Curtailment refers to a scenario in which clean power generation has to be turned off just when it's most productive in order to avoid overwhelming the grid. This particular issue has become increasingly common in recent months in virtually all corners of the globe, as widespread increases in renewable energy capacity additions have come up against aging and unprepared power grids. This means that the areas that have been most ambitious about their renewable energy growth are the areas that are suffering the most curtailment issues. 
South Korea's Jeju island, a global green energy poster child, has gone from having just three cases of curtailment in 2015 to a whopping 103 cases in 2022 – a record high. "The expansion in renewables is necessary to meet Jeju's goals but has brought acute disruptions to its existing energy system," Inside Climate News recently reported. Jeju island is not alone in this trend. Australia, Japan, and China, and parts of the United States are facing similar hurdles. California  made a new record for solar and wind curtailments earlier this year, and the United States Energy Information Administration has warned Texas to expect its current renewables curtailment rate to double by 2035. 
The root of the problem is that the vast majority of existing grid infrastructure was designed and built long before contemporary renewable energy production was even conceived of. As a result, the grid is unprepared for the increased energy supply and the fluctuations of renewable energy production, rendering it extremely vulnerable to blackouts and collapse under the intensifying strain of renewable energy additions. An unprecedented build-out of the grid will be necessary in order to balance energy security with renewable energy addition needs. 
In the United States alone, Princeton estimates that the electricity transmission system will need to expand by a whopping 60 percent by just 2030. "The current power grid was constructed over more than a century," says the New York Times. "Building what amounts to a new power grid on a similar scale in a small fraction of that time is a daunting challenge." According to the Princeton study, doubling the current power grid by 2030 will also require the transmission sector to double its current rate of construction. The scale and speed of the challenge is daunting – but failing to rise to it would be catastrophic. If the United States can't bring its grid up to speed, Princetown estimates that "80 percent of the potential environmental benefits of electrification will be squandered."
In order for the green energy transition to be successful, cross-sectoral coordination and good governance is essential. Investment cannot simply be concentrated in the areas that are most profitable or most flashy. Building the world's biggest solar farm is meaningless if it can't be connected to the grid, or if it can never operate at full capacity without causing catastrophic infrastructural collapse. Strong policy and oversight will be essential, as will be appropriate incentives and streamlined bureaucratic processes. Already, there is a lot of money being allocated to building out the grid, but it's clearly not nearly enough to meet the enormous and growing need around the world. The rising rate of curtailments speaks for itself.
By Haley Zaremba for Oilprice.com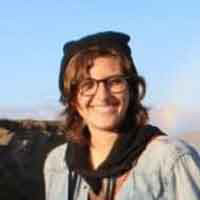 Haley Zaremba is a writer and journalist based in Mexico City. She has extensive experience writing and editing environmental features, travel pieces, local news in the Bay Area, and music/culture reviews.