It is time to prepare for the 2022 macro. The options range from Stagflation to a continuation of the current Goldilocks backdrop to deflationary liquidation or even some combination of these macro conditions, depending on geographical region and/or asset class.
With policymakers micromanaging the markets to an intense degree as never before the inputs are difficult to quantify in any given short-term phase. But at some point when the economic rope slackens the macro will pivot into the next major phase and outside of a less likely Goldilocks, that phase will not be pleasant if not anticipated and managed well. Join NFTRH for guidance every step of the way. We successfully managed the 2020 crisis and inflationary recovery as well as many crises and phases previously over the years. While the here and now is choppy in its signaling, logical plans will become apparent before long.
Now offering a 2 week free trial to the NFTRH Premium service with no obligation whatsoever. Sign up by PayPal, enjoy 2 free weeks of on-point market management and if it is not for you, cancel at any time with no further obligation. When you find that it is for you, stay on for as long as you like and let's manage and take advantage in a cold and rational way as we head toward 2022 and its new macro challenges. 1st time subscribers only please.
For "best of breed" top down analysis of all major markets, subscribe to NFTRH Premium, which includes an in-depth weekly market report, detailed market updates and NFTRH+ dynamic updates and chart/trade setup ideas. Subscribe by PayPal or credit card using a button on the right sidebar (if using a mobile device you may need to scroll down). Keep up to date with actionable public content at NFTRH.com by using the email form on the right sidebar. Follow via Twitter @NFTRHgt.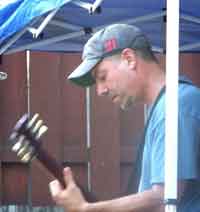 Gary Tanashian of nftrh.com successfully owned and operated a progressive medical device/equipment/component manufacturing company for 21 years, keeping the company's fundamentals in alignment with global economic realities through various economic cycles. The natural progression from this experience is an understanding of and appreciation for global macro-economics as it relates to individual markets and sectors.
Biiwii.com was created in 2004 as a way to help communicate a message about deeply rooted problems with too much debt and leverage within the inflated financial system. Our concerns were confirmed and our message justified in 2007 as the system began to purge these distortions, resulting in a climactic washout extending from October, 2008 to March, 2009. But one manifestation of the boom/bust cycles hard wired into a Keynesian monetary/economic system.