Truth is an Endangered Species
Paul Craig Roberts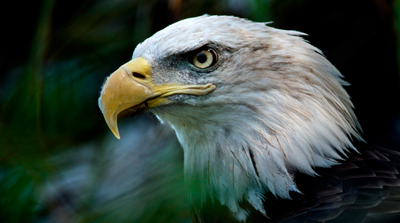 Dear Readers, you have kept this website going longer than I had hoped.  It is a lot of work for me.  My columns and those of guests generate a lot of appreciation and also a lot of demonization and expressions of hatred toward me.  The slightest criticism of Israel labels one an anti-semite.  People who are aware understand that this word is so over-used that it has become meaningless, but the insouciant conclude that if you are labeled an anti-semite you are some kind of monster who wants to harm Jews.  If you point out the double-standards that white people suffer, you get branded a "racist white supremacist." If you point out that #MeToo feminists are criminalizing heterosexual sexual attraction, you become a misogynist.  If you expose the official lies fed to the American people—Saddam Hussein's weapons of mass destruction, Assad's use of chemical weapons, Iranian nukes, Russian invasion of Ukraine, 9/11, Gulf of Tonkin, and so on—you are dismissed as a "conspiracy theorist" who hates America.  Instead of seeing you as someone who is trying to rescue America, morons ask "If you hate America so much, why don't you move to Russia?" or Iran, or China, or Venezuela, or to whatever is the demonized and attacked country that the moron believes is getting its just reward. 
Every year it becomes harder to tell the truth about anything.  If you do too much truth-telling, as I am inclined to do, they come after you in droves.  I had to stop websites that reproduce my columns, at least the ones I know about, from posting comments, because all sorts of paid trolls libel me and then spread the libel all over social media.  Their purpose is to discredit me and to scare readers away from my website.  It does work.  When the mysterious site PropOrNot, financed by no one knows who, put me on a list of "Russian agents and Putin stooges,"  thousands dropped off the newsletter list. 
Then they use Wikipedia, being an open biographical source that permits anyone to control your public image, to brand you an anti-semite, a conspiracy theorist, and a holocaust denier.  Perhaps you remember my column, "The Lies About WW II"  (https://www.paulcraigroberts.org/2019/05/13/the-lies-about-world-war-ii/), a review of David Irving's World War II histories—Churchill's War and Hitler's War.  These are not the standard victor's history written to make us feel good about ourselves.  To the contrary, Irving's histories are based on decades of historical investigation and on official documents, speeches, letters, and memoirs.  Irving went around the world interviewing those who lived the experience. He found documents such as Rommel's and Goebbels' diaries, examined every document concerning the German government's Jewish policy, disproved the fake Hitler diaries, and so on.  His books are regarded by objective historians as masterpieces.  Yet, he was shut down.  He told too much truth, an unacceptable sin.
In my extensive review of Irving's histories, I gave a summary paragraph of documentary evidence Irving provides of massacres of Jews and reported his conclusion that there was a holocaust of sorts but one different from the official picture.  The definition of the Holocaust is the official  Zionist story.  To provide a holocaust description that differs from the official one makes a person a Holocaust Denier even if he describes a holocaust.  And thus Irving's account makes him a Holocaust Denier.  What Wikipedia did to me was to misrepresent my description of Irving's views as my own views and put me in the category of Holocaust Denier.  It took forever to get the misrepresentation corrected. There are still problems with my biography in Wikipedia, but I have given up. Every time corrections are made they are erased.  An open sourced biography requires far more integrity than exists, and this is the reason that Wikipedia is unreliable.  You can only dare rely on Wikipedia for people and issues devoid of controversy. Basically, in my experience, Wikipedia is a mechanism for discrediting people who tell the truth.
As I often report, the vast majority of people are brainwashed by the propaganda that serves the ruling interests.  They are too weak both mentally and emotionally to handle anything that is not the established view.  It simply scares them and they run away.  So when you write you know you are writing only for a select few.
The only way you can do this is to believe Margaret Mead that it only takes a few people to change the world.  I think this was once true. Lenin and the Bolshevikls were a very few, and so were the Founding Fathers of the United States.  But today our rulers have such extraordinary control mechanisms. Not that long ago the Internet was believed to be an instrument for freedom of speech, but they can shut you out and make you invisible.  Alex Jones, for example, has been severed from youtube and social media as have others.  Google's search engine is instructed not to find disapproved commentators in searches. Large well-funded Internet sites funded by ruling interests can, along with the print and TV media, demonize you, as has been done to Julian Assange and Manning and even to the Presidents of the United States and Russia.  I have already noticed that some dissident websites that were credible and resisting The Matrix have pulled in their horns.  They fear that too much truth will marginalize them.
The Saker describes the censorship: "What we are witnessing today is a new age of censorship in which government and corporations work hand in hand to crush (ban, censor, demonetize, algorithmically purge and otherwise silence) all those who challenge the official ideology and its many narratives. It would be naïve to the extreme to assume that the so-called 'alternative media' and blogosphere have been spared such an effort at silencing  heresies."
It has always been the case that the messanger is shot, but at least in former times the message could be heard.  Today you can be shot and the message thrown down the Memory Hole.
I am tiring of the slings and arrows and all the ignorant, narcissistic, and rude emails that I receive. These letters don't come from my readers.  They come from the paid trolls. The Saker describes their function: "These are the folks whose task it is to obfuscate the real issues, to bury them under tons of vapid ideological nonsense; the best way to do that is to misdirect any discussion away from the original topic and sidetrack it into either a barrage of ad hominems or ideological clichés."
 Some are not content to convince me once or even twice that they are blithering idiots, but insist on doing so every day.  It is extraordinary how proud some are to demonstrate themselves as fools incapable of comprehending what they read.  As an example, my recent columns about the use of the El Paso mass shooting to demonize white people, in which I quote people calling for the extermination of the white race, have resulted in me being denounced on other websites for "preaching hate," when in fact I am quoting those who are preaching hate and asking why are they doing so. 
So, if you want to stop supporting this website, I won't cry.  Indeed, I will be relieved of a burden, and can insulate myself from the stupidity of people. I have just about arrived at the conclusion that "intelligent American" is an oxymoron.  Many readers have shared their frustrations of trying to inform friends and relatives that CNN doesn't always have the facts.  I have the same experience with some friends and relatives.  When I get questions from persons too brainwashed for truth to penetrate, I reply that I don't know, ask CNN.
This website is a contract between me and readers. As long as readers support the site, I will write what I think is the truth as long as I have the mental acuity and energy to do so.  My agenda is the truth.  Truth is truth.  It is not race-truth, class-truth, gender- and transgender-truth, Identity Politics-truth, Republican-truth, Democratic-truth, liberal-truth, conservative-truth, libertarian-truth, leftwing-truth or any other kind of hyphenated truth.  
If you are more interested in my typos than my content, find something else to read. Keep in mind that my fingers are aging and at times suffer from artheritis, my keyboard is worn out, new ones don't fit my computer, and typos result.  After the millions of words I have written in my lifetime, it is impossible to proof read myself, and I don't always have a proof reader at hand.  I have turned off the spellcheck, because Apple also substitutes words for you, and if you don't notice because you are focused on content, you can end up with puzzling sentences. The digital revolution is not the blessing that you are brainwashed to believe.
September is always the worst month for an appeal, but if you use the calendar year, that is where the quarter falls.  I know you are busted. You blew it on a summer vacation and on the Labor Day 3-day weekend fling.  But keep in mind that my energy and my will are what your support energizes.  
The ruling elite have the American people so well insulated from reality behind empty patriotic and democratic slogans that not many of them can be reached.  To be rescued from The Matrix you have to already be extraordinary.  I am not a savior who can rescue you, but I can push you toward self-rescue.  If you want to have a free mind, you can achieve it, but you must have the emotional strength for it.  Things are not as you have been trained to perceive them.  There is evil and corruption all around you. And it is in places and words that you have been taught to respect.  
From the beginings of time there have been humans who have wanted to know the truth about things. Truth was the purpose of early philosophy. The scientific revolution gave humans a chance at some natural truths, and they had to be fought for. Today money is the main determinant of "truth."  "Truth" is what money says, and money has the power to enforce "truth."  Real truth, such as I attempt to tell, is not welcome today by any government or ruling interest anywhere in the Western World or in those countries that have been corrupted by the Western World.  Indeed, the enemy of truth today is no longer in Moscow or China.  The enemy is in Washington, New York, and Hollywood, in CNN, MSNBC, NPR, New York Times, Washington Post, and in the universities and scientists who lie for money, and in the superrich who control these entities, including Congress, the Executive Branch and Oval Office, and Judiciary.
Of all the endangered species, Truth is the most endangered. I am watching it go out.  

Hon. Paul Craig Roberts is the John M. Olin Fellow at the Institute for Political Economy, Senior Research Fellow at the Hoover Institution, Stanford University, and Research Fellow at the Independent Institute. A former editor and columnist for The Wall Street Journal and columnist for Business Week and the Scripps Howard News Service, he is a nationally syndicated columnist for Creators Syndicate in Los Angeles and a columnist for Investor's Business Daily. In 1992 he received the Warren Brookes Award for Excellence in Journalism. In 1993 the Forbes Media Guide ranked him as one of the top seven journalists.

He was Distinguished Fellow at the Cato Institute from 1993 to 1996. From 1982 through 1993, he held the William E. Simon Chair in Political Economy at the Center for Strategic and International Studies. During 1981-82 he served as Assistant Secretary of the Treasury for Economic Policy. President Reagan and Treasury Secretary Regan credited him with a major role in the Economic Recovery Tax Act of 1981, and he was awarded the Treasury Department's Meritorious Service Award for "his outstanding contributions to the formulation of United States economic policy." From 1975 to 1978, Dr. Roberts served on the congressional staff where he drafted the Kemp-Roth bill and played a leading role in developing bipartisan support for a supply-side economic policy.

In 1987 the French government recognized him as "the artisan of a renewal in economic science and policy after half a century of state interventionism" and inducted him into the Legion of Honor.

Dr. Roberts' latest books are The Tyranny of Good Intentions, co-authored with IPE Fellow Lawrence Stratton, and published by Prima Publishing in May 2000, and Chile: Two Visions - The Allende-Pinochet Era, co-authored with IPE Fellow Karen Araujo, and published in Spanish by Universidad Nacional Andres Bello in Santiago, Chile, in November 2000. The Capitalist Revolution in Latin America, co-authored with IPE Fellow Karen LaFollette Araujo, was published by Oxford University Press in 1997. A Spanish language edition was published by Oxford in 1999. The New Colorline: How Quotas and Privilege Destroy Democracy, co-authored with Lawrence Stratton, was published by Regnery in 1995. A paperback edition was published in 1997. Meltdown: Inside the Soviet Economy, co-authored with Karen LaFollette, was published by the Cato Institute in 1990. Harvard University Press published his book, The Supply-Side Revolution, in 1984. Widely reviewed and favorably received, the book was praised by Forbes as "a timely masterpiece that will have real impact on economic thinking in the years ahead." Dr. Roberts is the author of Alienation and the Soviet Economy, published in 1971 and republished in 1990. He is the author of Marx's Theory of Exchange, Alienation and Crisis, published in 1973 and republished in 1983. A Spanish language edition was published in 1974.

Dr. Roberts has held numerous academic appointments. He has contributed chapters to numerous books and has published many articles in journals of scholarship, including the Journal of Political Economy, Oxford Economic Papers, Journal of Law and Economics, Studies in Banking and Finance, Journal of Monetary Economics, Public Finance Quarterly, Public Choice, Classica et Mediaevalia, Ethics, Slavic Review, Soviet Studies, Rivista de Political Economica, and Zeitschrift fur Wirtschafspolitik. He has entries in the McGraw-Hill Encyclopedia of Economics and the New Palgrave Dictionary of Money and Finance. He has contributed to Commentary, The Public Interest, The National Interest, Harper's, the New York Times, The Washington Post, The Los Angeles Times, Fortune, London Times, The Financial Times, TLS, The Spectator, Il Sole 24 Ore, Le Figaro, Liberation, and the Nihon Keizai Shimbun. He has testified before committees of Congress on 30 occasions.

Dr. Roberts was educated at the Georgia Institute of Technology (B.S.), the University of Virginia (Ph.D.), the University of California at Berkeley and Oxford University where he was a member of Merton College.

He is listed in Who's Who in America, Who's Who in the World, The Dictionary of International Biography, Outstanding People of the Twentieth Century, and 1000 Leaders of World Influence. His latest book, HOW THE ECONOMY WAS LOST, has just been published by CounterPunch/AK Press. He can be reached at: [email protected]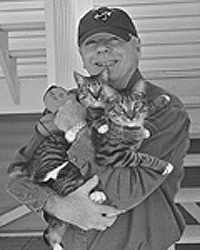 Please Donate
I listen to my readers. In March 2010, I terminated my syndicated column. Thousands of you protested. So persuasive were your emails asking me to reconsider and to continue writing that, two months later, I began writing again.
In order to create a coherent uncensored and unedited archive of my writings, The Institute For Political Economy, a non-profit organization that supports research, writing and books, has established this site, thus gratifying readers' demands that I continue to provide analyses of events in our time.
In order to stay up, this site needs to pay for itself.