Some of the Many Things Most Americans Never Heard About 9/11

Paul Craog Roberts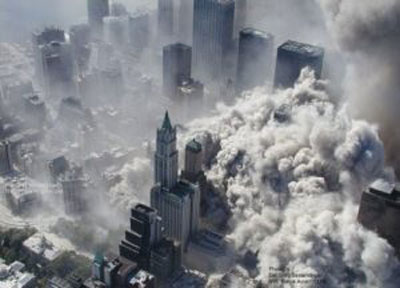 The "Dancing Israelis" who turned out to be Israeli Mossad agents caught filming and celebrating the destruction of the twin towers. Arrested by police and released without investigation, they were not mentioned in the 911 Commission Report.  Later on Israeli TV they said they were sent to New York to film the destruction of the twin towers.  Allegedly, there was no advance warning of the event, but obviously the Israelis knew.  
The alleged fundamentalist orthodox fanatical Muslims who were prepared to die to be martyrs, but who drank, drugged, and lived with strippers and prostitutes in Florida. They were the patsies paraded through flight schools and left a highly visible public record.  They all flunked out and could not even fly small planes, but performed miraculous flight feats in their attacks on the WTC towers and Pentagon that military and civilian airline pilots say are beyond their own skills.  These Saudi Arabians were being operated by US or Israeli intelligence to create a record to serve as a parallel patsy operation that could be used to cover up the false flag attack.
Numerous video cameras recorded whatever exploded at the Pentagon, but the FBI has refused to release them for 18 years. Clearly, the videos do not support the official story.
About half of the alleged hijackers have been found alive and well and deny that they had ever left their countries.  
In 2001 no cell phone calls were possible from aircraft at the altitudes from which calls were reported. 
The airliners that allegedly hit the twin towers were flimsly compared to the steel and concrete of the towers.  The airliners would have smashed against the structure and fallen to the street below.
Pre-knowledge of 9/11 was widespread.  The stocks of the two allegedly hijacked airlines were sold short prior to the event, resulting in large profits when the stocks fell in response to the hijackings. The short-sellers were swept under the carpet and not investigated.
FBI director Robert Mueller was instrumental in covering up for the false official story of 9/11, a story that has zero evidence in its behalf.
If a handful of young men with no intelligence service or government support can defeat the entire national security state of the United States and all of its NATO and Israeli allies and successfully attack with devastating results both New York and the Pentagon itself—the very symbol of American military supremacy—the Soviet Union could have wiped out the US and all of Europe without detection.  Don't you wonder how we survived the Soviet Union when the "Great American Superpower" was so easily defeated by a handful of young Saudi Arabians?
Four hijacked airliners are alleged hijacked, all at airports served by an Israeli security company. All four airliners allegedly crash.  Two into the WTC towers, one into a field in Pennsylvania, and one into the Pentagon.  Yet no airliner debris exists.  The Pentagon's lawn is not even scratched.
The President of the United States refuses to testify before the 9/11 Commission unless he is accompanied by his handler, Vice President Cheney.  Both refuse to testify under oath. The 9/11 Commission is oh-so-respectful to the distinguished president and vice president.
One member of the 9/11 Commission, a US Senator, resigned from the Commission, saying that "the fix is in."  After the Commission report was issued, the Commission chairman, vice chairman, and legal counsel wrote books in which they said that information was withheld from the Commission, that the Commission was lied to and considered refering the false testimony to the Justice (sic) Department for prosecution, and that "the Commission was set up to fail."  And not a peep from the controlled pressitute media whose only function is to deliver the controled explanations that the ruling oligarchs want planted into Americans' minds.
Tennants of the WTC buildings reported constant noises, floors sealed off, service disruptions and that the excuse was the installation of fiber optic cable. If the buildings faced condemnation as reported because of asbestos fireproofing, who would go to the expense of installing fiber optic cable to upgrade the Internet capability of condemned buildings?
Scientists have found reacted and unreacted nano-thermite and other elements used in controlled demolition.  They have proved the existence of these elements.  They have samples from the WTC dust left which they have offered to scientists and governments for testing in order to prove or disprove their own findings.  No takers.
Instead, we have the appearance of nonsensical claims that the WTC buildings were brought down by a directed energy weapon and by nuclear bombs.  These are preposterous allegations, the purpose of which is the deliberate creation of disinformation in order to focus attention away from the false official story and bury it in disagreements about what caused the buildings to fail.
I have checked with weapons specialists who are critics of US government foreign policy and who monitor every development in weapon systems in the US and Russia. This is what they tell me:  "I can confidently state that no direct energy weapon, capable of demolishing such a structure at the Twin Towers, existed in 2001, nor does it exist today."
Another reported that there are lab tests of directed energy in Russia but no deployed weapon. He suggested that people who believe in this fantasy story should explain the safe source of high energy that the alleged weapon used, and how it was moved on site and removed without detection.  Moreover, a directed energy burst would show on detectors which monitor the electromagnetic spectrum.  No such evidence exists. Since no such weapon has ever been tested to bring down skyscrapers, why would the government take the risk of using such a weapon for the first time in a public scenario where who knows what could go wrong and explanations would have to be given?  And why reveal to foreign powers the existence of such a weapon?  Controlled demolition is an old and familiar technology that works.  And it did.
I could go on and on.  
As I wrote in a previous column, when Americans fell for the 9/11 deception, they lost their country, and peoples in seven counries lost their lives, limbs, and families.
Hon. Paul Craig Roberts is the John M. Olin Fellow at the Institute for Political Economy, Senior Research Fellow at the Hoover Institution, Stanford University, and Research Fellow at the Independent Institute. A former editor and columnist for The Wall Street Journal and columnist for Business Week and the Scripps Howard News Service, he is a nationally syndicated columnist for Creators Syndicate in Los Angeles and a columnist for Investor's Business Daily. In 1992 he received the Warren Brookes Award for Excellence in Journalism. In 1993 the Forbes Media Guide ranked him as one of the top seven journalists.

He was Distinguished Fellow at the Cato Institute from 1993 to 1996. From 1982 through 1993, he held the William E. Simon Chair in Political Economy at the Center for Strategic and International Studies. During 1981-82 he served as Assistant Secretary of the Treasury for Economic Policy. President Reagan and Treasury Secretary Regan credited him with a major role in the Economic Recovery Tax Act of 1981, and he was awarded the Treasury Department's Meritorious Service Award for "his outstanding contributions to the formulation of United States economic policy." From 1975 to 1978, Dr. Roberts served on the congressional staff where he drafted the Kemp-Roth bill and played a leading role in developing bipartisan support for a supply-side economic policy.

In 1987 the French government recognized him as "the artisan of a renewal in economic science and policy after half a century of state interventionism" and inducted him into the Legion of Honor.

Dr. Roberts' latest books are The Tyranny of Good Intentions, co-authored with IPE Fellow Lawrence Stratton, and published by Prima Publishing in May 2000, and Chile: Two Visions - The Allende-Pinochet Era, co-authored with IPE Fellow Karen Araujo, and published in Spanish by Universidad Nacional Andres Bello in Santiago, Chile, in November 2000. The Capitalist Revolution in Latin America, co-authored with IPE Fellow Karen LaFollette Araujo, was published by Oxford University Press in 1997. A Spanish language edition was published by Oxford in 1999. The New Colorline: How Quotas and Privilege Destroy Democracy, co-authored with Lawrence Stratton, was published by Regnery in 1995. A paperback edition was published in 1997. Meltdown: Inside the Soviet Economy, co-authored with Karen LaFollette, was published by the Cato Institute in 1990. Harvard University Press published his book, The Supply-Side Revolution, in 1984. Widely reviewed and favorably received, the book was praised by Forbes as "a timely masterpiece that will have real impact on economic thinking in the years ahead." Dr. Roberts is the author of Alienation and the Soviet Economy, published in 1971 and republished in 1990. He is the author of Marx's Theory of Exchange, Alienation and Crisis, published in 1973 and republished in 1983. A Spanish language edition was published in 1974.

Dr. Roberts has held numerous academic appointments. He has contributed chapters to numerous books and has published many articles in journals of scholarship, including the Journal of Political Economy, Oxford Economic Papers, Journal of Law and Economics, Studies in Banking and Finance, Journal of Monetary Economics, Public Finance Quarterly, Public Choice, Classica et Mediaevalia, Ethics, Slavic Review, Soviet Studies, Rivista de Political Economica, and Zeitschrift fur Wirtschafspolitik. He has entries in the McGraw-Hill Encyclopedia of Economics and the New Palgrave Dictionary of Money and Finance. He has contributed to Commentary, The Public Interest, The National Interest, Harper's, the New York Times, The Washington Post, The Los Angeles Times, Fortune, London Times, The Financial Times, TLS, The Spectator, Il Sole 24 Ore, Le Figaro, Liberation, and the Nihon Keizai Shimbun. He has testified before committees of Congress on 30 occasions.

Dr. Roberts was educated at the Georgia Institute of Technology (B.S.), the University of Virginia (Ph.D.), the University of California at Berkeley and Oxford University where he was a member of Merton College.

He is listed in Who's Who in America, Who's Who in the World, The Dictionary of International Biography, Outstanding People of the Twentieth Century, and 1000 Leaders of World Influence. His latest book, HOW THE ECONOMY WAS LOST, has just been published by CounterPunch/AK Press. He can be reached at: [email protected]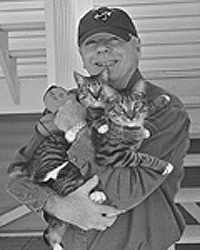 Please Donate
I listen to my readers. In March 2010, I terminated my syndicated column. Thousands of you protested. So persuasive were your emails asking me to reconsider and to continue writing that, two months later, I began writing again.
In order to create a coherent uncensored and unedited archive of my writings, The Institute For Political Economy, a non-profit organization that supports research, writing and books, has established this site, thus gratifying readers' demands that I continue to provide analyses of events in our time.
In order to stay up, this site needs to pay for itself.