Veteran Investor: Buy Gold Now, Thank Central Banks Later
Birch Gold Group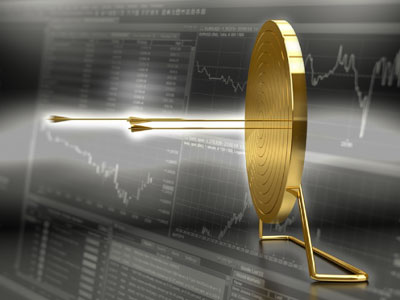 This well-known financial commentator — known as the "Pied Piper of emerging markets" — usually talks about hot new investment opportunities around the globe. But now, he can't stop talking about gold. 
Recently on CNBC's Street Signs, veteran investor Mark Mobius, founding partner of Mobius Capital Partners, boldly proclaimed "gold is the way to go." "Physical gold is the way to go, in my view, because of the incredible increase in money supply," said Mobius. "All the central banks are trying to get interest rates down, they are pumping money into the system. Then, you have the cryptocurrencies coming in, so nobody really knows how much currency is out there."
As expectations of a global recession continue to grow, we are seeing central banks from New Zealand to India lower interest rates to increase the money supply in the economy, which they hope leads to growth stimulation.
According to Mobius, all investors should hold some physical gold in their portfolios, with other portions in dividend yielding equities.
So why is Mobius now touting gold as today's smart investment?
Let's take a look at three big reasons that anyone with savings to protect needs to know…
Reason 1: The U.S. dollar and other currencies might get weaker
Gold has a history of rising in value when the U.S. dollar weakens, and there have been many reports coming from the Treasury Department that suggest they do not want a strong dollar. Even Mobius pointed this out on CNBC: "They are certainly going to weaken the dollar against other currencies and of course, it's a race to the bottom. Because, as soon as they do that, other currencies will also weaken."
"People are going to realize that you got to have gold, because all the currencies will be losing value," Mobius added.
As the market gets volatile, gold's ability to retain value better than other forms of currency makes it an attractive safe haven.
"At the end of the day, gold is a means of exchange. It's a stable currency in some way," said Mobius.
If you are unsure why a country would want to weaken their currency, the answer lies in their exports. A strong currency makes a country's exports more expensive, while a weaker currency makes the country's exports cheaper for overseas buyers.
The value of the U.S. dollar has become political lately, as the Treasury Department is engaged in a trade war with China. One of the strategies being seriously looked at is to orchestrate international trade and monetary policies that help facilitate the weakening of the greenback.
If the dollar weakens, gold may very well increase in value.
Speaking of the trade war, let's now look at the next reason why now is a good time for gold investing.
Reason 2: Uncertainty around the U.S.-China trade war 
During his recent interview, Mobius pointed out how the trade war with China is driving the Treasury Department to desire a weaker USD, and are so adamant about this they are even considering ways to help facilitate a weaker dollar.
The U.S.-China trade war is showing no signs of slowing down, and in fact could escalate more in the coming months. This could potentially disrupt global markets that are still relatively calm at this point.
The USD will feel a large brunt of the fallout. As the dollar's devaluation is looking likely, this brings up many potential economic ramifications that are difficult to predict.
Regardless of which side you support in the trade war — bullish or bearish — the USD will be impacted by the U.S.-China trade war in three ways:
Periodic Volatility – Each time a new tariff or enforcement of existing tariffs becomes public, the USD will be plagued with short-term volatilities.


Fed Policy – The Federal Reserve holds the biggest impact on the USD's value. Increasing the federal funds rate limits inflation and strengthens the USD. On the flip side, reducing the federal funds rate increases inflation and weakens the USD.


Devaluation – If the U.S. economy does indeed fall into a recession, the government might do what it can to weaken the USD, all in the spirit of sparking economic growth to jumpstart a stagnant economy.
Reason 3: Increased aging population seeks safe-haven assets. 
As gold regains its status as a "safe haven" investment, Birch Gold has seen an increase in demand from retirement account holders seeking to diversify with gold and silver. Even gold-backed ETFs, which can be problematic as a true investment in precious metals, have seen a large inflow of funds.
What's Next?
Clearly there are many potential circumstances on the near horizon that could be putting gold in a favorable position for Americans. The current trade war between the U.S. and China is completely unpredictable at this point. Will the Treasury Department manipulate the greenback to lower the value? If so, a sharp drop in the value of the dollar could happen by the end of the year.
Are you ready?

As a leading dealer of precious metals in the United States, Birch Gold Group is committed to helping our customers discover how gold, silver and other precious metals can help protect their lifestyles in the face of current and coming economic instabilities. This commitment is one of numerous factors that separates us from other precious metals dealers and enables us to consistently help our customers achieve their goals.