Silver's on a roll despite not being in the picture
Jim Jones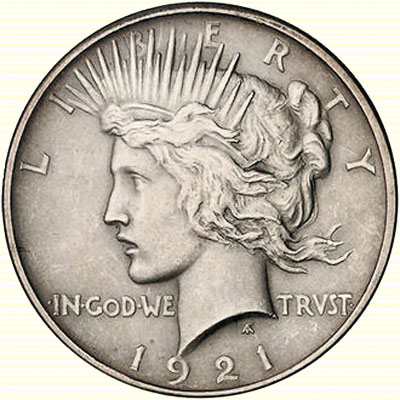 Have investors jumped the gun to help push silver prices to levels last seen as long ago as early 2008? For the past couple of weeks spot metal has been knocking at the $20/oz door, not far short of the 2008 $21/oz peak.
The metal made it in London this past Wednesday, touching $20.02 an ounce at the daily London fix.
Silver may not have the allure of gold. It's principally an industrial metal and annual demand for industrial, fabrication and investment purposes is barely 900 million ounces.
According to metals consultancy GFMS, total supply reached 889million ounces in 2009, of which 710million ounces was newly mined. And, of the newly mined production, only 30% came from primary silver mines - the rest was derived as a by-product of lead, zinc, gold or copper mining.
Silver, then, is affected on both sides of the equation - if base metals miners reduce production of their main metals in response to economic downturns, silver supply falls. At the same time, economic decline cuts industrial demand for silver itself - the price can come in for some significant whipsawing.
But as the older uses for silver - principally photographic chemicals - have vanished, in the past 10 years combined industrial and jewellery demand has remained well below supplies of newly mined and recycled scrap metal. Enter investment off-take.
Last year, according to GFMS, net investment demand tripled to 137million ounces from 2008's 48million ounces. This year has been different.
According to the reckoning of consultancy Virtual Metals, since the end of 2009 investment holdings have risen from 684million ounces to 721million ounces by the first week of this month. Included in those figures were 388million ounces held by Exchange Traded Funds (ETFs) at the end of 2009 and 421million ounces by early September.
One interpretation that might be placed on this is that this year, on a net basis, professional investors who buy and take ownership of physical metal have been of lesser importance than smaller investors who trade through ETFs.
Perhaps the professionals have been deterred by the metal's price advance while those buying through ETFs have been more influenced by their need for "safe-haven" investments than by concerns of possible price reversals.
As with that other industrial/precious metal, platinum, ETFs may well have introduced a greater degree of price volatility than existed previously.
They have helped mop up any oversupply with an obvious effect on prices. But what might happen if the thundering herd were to decide that enough is enough and start selling ETF holdings as if there were no tomorrow?
According to Virtual Metals, the physical market for industrial silver will remain in oversupply for the rest of this decade. But don't take this as bluntly as it's stated.
Photographic demand will continue to decline - digital cameras are steadily replacing those using conventional film. Against this, however, Virtual Metals forecasts demand that will steadily erode the industrial demand/supply surplus coming from new technologies - photovoltaics, solar mirrors, medical, textile, radio frequency identification, water purification and food hygiene are a few Virtual Metals pinpoints. They are slated to absorb as much as a quarter of all industrial silver by the end of this decade.
With spot silver at the $20/oz door this is probably not the time to be buying physical silver at premium prices.
Reputable dealers in the major trading centres sell bullion coins and good-delivery bars at a premium of anything up to 18% over the spot price - hardly an attractive trading situation while the future is so uncertain.
It could be better, if you have the wherewithal, to buy through an ETF such as US market leader iShares Silver Trust Fund, which will charge an upfront fee of 0.3% and then an annual holding fee of 0.5% of the value of the silver in your account.
If you don't like the thought of having your money in the US, there's the Perth Mint - guaranteed by the Western Australian government and offering virtually cost-free safekeeping for holders of unallocated metal certificates.