What To Expect From This Week's BRICS Summit
Michael Kern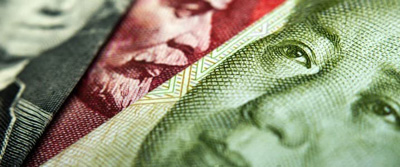 This week, Johannesburg will play host to the 15th BRICS summit, a pivotal gathering of emerging economies – Brazil, Russia, India, China, and South Africa. 
This year's conclave aims to deliberate on how to transform BRICS, representing a quarter of the global economy, into a formidable geopolitical entity that can counterbalance Western hegemony.
While key leaders, including South Africa's Cyril Ramaphosa and China's Xi Jinping, are set to grace the event, one notable absentee will be Russian President Vladimir Putin. Amid an International Criminal Court arrest warrant tied to alleged war crimes in Ukraine, Putin has opted for a virtual appearance, delegating his in-person representation to Foreign Minister Sergei Lavrov.
Debates and Discussions
While specific details are still under wraps, here are some anticipated focal points:
A shared perspective on the world order: Spread across continents with distinctive economic models, a mutual skepticism binds these nations. They question a world order seemingly skewed towards the interests of the U.S. and its allies. An order they believe sets global norms that the West expects others to follow, without always adhering to them themselves.
Expansion: The topic of expansion is garnering significant attention. With around 40 nations, including several major oil producers, expressing interest in joining either formally or as associates, this year's summit promises intense deliberations. While China is keen to hasten the enlargement process to fortify its geopolitical leverage, Brazil fears that such an expansion might dilute the essence of the group. Russia, eager to alleviate its diplomatic isolation post-Ukraine crisis, aligns with South Africa in endorsing new memberships. India remains non-committal, observing the tides.
Africa: The 15th summit theme, "BRICS and Africa", underscores the bloc's intent to cement ties with a continent emerging as a focal point for global power play. South African Foreign Minister, Naledi Pandor, emphasized the commitment of BRICS nations to show "global leadership in addressing the needs of the majority, notably the Global South." This appears to be a subtle counterpoint to the prevailing Western ascendancy.
Banking and finance: The New Development Bank (NDB) of BRICS is gearing towards an ambitious goal: pivoting from the dollar-centric financial world and presenting an alternative to the often-controversial Bretton Woods establishments. However, their journey is not without challenges. To date, the NDB has sanctioned loans worth $33 billion, a figure overshadowed by the World Bank's commitments. Russia's recent sanctions have further strained the bank's operations. Discussions of a separate BRICS currency, proposed by Brazil, have been shelved for now.
Climate Change: Encompassing 40% of the world's populace, BRICS nations also contribute to an equivalent percentage of greenhouse gas emissions. While officials from Brazil, China, and South Africa acknowledged the potential discourse on climate change, it may not be the summit's mainstay. The onus of global warming, they contend, rests more with the affluent West. Recent allegations against China for obstructing climate dialogues at the G20, which China refutes, might further underline these tensions.
A Gathering Beyond BRICS
The summit's last day is dedicated to interactions with non-BRICS nations. Sixty-seven global leaders have been invited, spanning regions from Africa to Latin America. The absence of an invitation for France's President Emmanuel Macron, however, has raised eyebrows, largely attributed to Russian objections stemming from France's support for Ukraine.
In synergy with the theme "BRICS and Africa," special emphasis will be given to strengthening BRICS relationships with African nations. The potentialities of the African Continental Free Trade Area will likely be at the forefront of these discussions.
All eyes are now on Johannesburg, as this assembly promises to deliver insights, debates, and potential resolutions that will influence global economic dynamics in the coming years.
By Michael Kern for Oilprice.com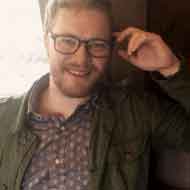 Michael Kern is a newswriter and editor at Safehaven.com and Oilprice.com