More Americans say they can never retire
Daniel de Visé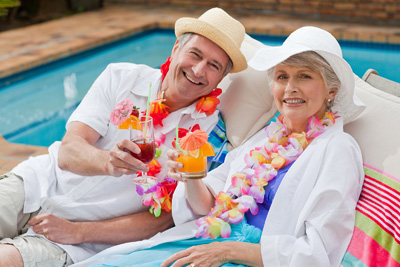 A growing share of working Americans don't think they will ever retire, recent surveys suggest. 
Retirement is a time-honored life stage and a near-universal expectation in working America. Yet, a comfortable retirement requires savings, and many workers fear they don't have enough. 
In a July poll conducted jointly by Axios and Ipsos, 29 percent of workers under 55 answered a retirement query with, "I don't think I will ever retire." 
Asked why not, three-quarters of the never-retire group said they could not afford to stop working. A smaller share said they didn't want to. 
"How to make the dollars and cents of retirement work is a constant balancing act for those who are retired and Americans hoping to reach that milestone one day," said Clifford Young, president of Ipsos Public Affairs. 
Another survey, from the Employee Benefit Research Institute (EBRI), found that one-third of workers now expect to retire at 70 or later, or never. 
A third report, from the Transamerica Center for Retirement Studies, found that 40 percent of Generation X workers, and nearly half of boomers, expect to retire after 70, or not at all.  
Retirement fears seem to be rising. In the EBRI survey, the share of workers planning to delay retirement rose to 33 percent in 2023 from 29 percent in 2022 and 26 percent in 2021.  
The summer of 2023 might seem an odd moment for Americans to feel short of retirement funds. Nearly three-quarters of all 401(k) money sits in stocks, and the stock market is booming, although this week has been rocky. 
But the full story of American retirement planning is more complicated.  
One big reason workers are worrying about retirement is inflation, which surged in 2021 and 2022 after many years of relatively flat prices.  
Another factor is diminished retirement savings. The average 401(k) lost about 20 percent of its value in 2022, according to investment-house data.  
Both stocks and bonds plunged in 2022. That's not supposed to happen: When stocks fall, bonds usually rise, and vice-versa. Last year was a bizarre outlier, triggered by the inflation crisis and the corrective campaign of federal interest-rate hikes. 
The nation's retirement accounts are recovering, but they are not fully healed. The average IRA held $109,000 in the first quarter of this year, down from $127,000 at the same time last year, according to Fidelity Investments. 
More than two-fifths of baby boomers in the 55-64 age group have no retirement savings, Census data show. Many work for small companies that don't offer retirement savings, or work for themselves, or lack the income to put money away. 
The median retirement savings account in that age range has a balance of $71,168, according to a NerdWallet analysis.  
Common wisdom suggests that's not nearly enough. Workers believe they will need about $1.8 million for a comfortable retirement, according to a new Charles Schwab survey.  
Not surprisingly, many Americans don't think they will have sufficient money to live comfortably in retirement. In the 2023 EBRI survey, 36 percent of respondents said they have little or no confidencein financial security after retirement.  
That data point, too, is creeping up. A year ago, 27 percent of workers lacked retirement confidence.  
Transamerica research found that only 17 percentof Generation X workers are "very confident" of a comfortable retirement. The oldest people in that cohort are nearing age 60.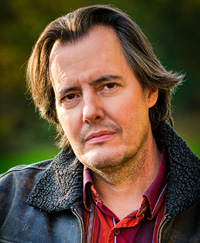 Daniel de Visé covers American trends for The Hill. A graduate of Wesleyan and Northwestern universities, he has written five books and worked at the Washington Post, Miami Herald and four other newspapers. He shared a 2001 team Pulitzer Prize and has garnered more than two dozen other national and regional journalism awards. His investigative reporting twice led to the release of wrongly imprisoned men. His last book, King of the Blues, was longlisted for the 2022 PEN America award in biography.