Next Hurricane Could Shut-In 40% Of Gulf Of Mexico Production
Alex Kimani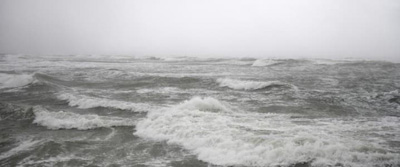 The volume of natural gas flowing to LNG giant Cheniere Energy's (NYSE:LNG) Corpus Christi export plant in Texas was on track to decline nearly 30% on Wednesday, a day after Tropical Storm Harold hit South Texas. According to Refinitiv data, gas volumes flowing to Corpus were on track to drop to about 1.5 billion cubic feet per day (bcfd) on Wednesday from 2.1 bcfd previously. At full capacity, the three liquefaction trains at the Corpus Christi LNG export plant are capable of chilling  2.4 bcfd of natural gas into LNG, enough to supply 12 million U.S. homes.
Although officials at Cheniere have declined to comment on plant operations, a  report by Enverus Intelligence Research (EIR), a subsidiary of Enverus, has provided estimates that should a hurricane hit the Gulf of Mexico, ~40% of oil and gas production would be shut in and take seven days to recover in a mid-impact case estimates while a high-impact case would shut in as much as 90% of production and take 16 days to recover. 
Although Tropical Storm Hilary has been gradually weakening, it continues to flood parts of Mexico, California and the Southwest U.S.
In more positive news, Cheniere has struck a deal with Germany's BASF SE (OTCQX:BASFY) to supply the chemical giant with 0.8 million tonnes per annum (mtpa) of LNG to the chemicals giant. The BASF deal is one of several long-term supply deals Cheniere has signed so far this year. 
Back in June, Cheniere signed a long-term LNG sale and purchase agreement with China's ENN Energy Holdings. Under terms of the deal, ENN will purchase ~1.8M metric tons/year of LNG on a free-on-board basis at Henry Hub prices for a 20-year term, with deliveries to commence mid-2026 ramping up to 0.9 million tonne per annum (mtpa) in 2027. Cheniere has also entered another LNG sale and purchase agreement with Norway's Equinor ASA (NYSE:EQNR) that will see the Norwegian national oil company purchase 1.75M metric tons/year of LNG on a free-on-board basis for a purchase price indexed to the Henry Hub price, for a 15-year term.

By Alex Kimani for Oilprice.com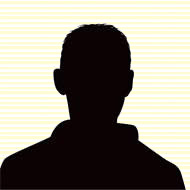 Alex Kimani is a veteran finance writer, investor, engineer and researcher for Safehaven.com. 
oilprice.com