Silver Stackers Will Be Rewarded In the Coming Financial Meltdown
David Morgan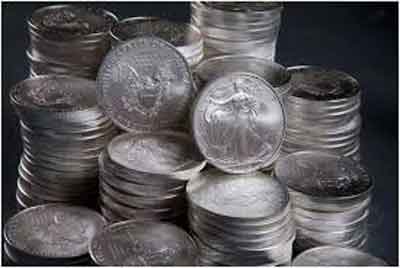 Stackers with patience will be rewarded in the inevitable financial meltdown on the horizon…
David Morgan of the Morgan Report returns to the program to give his current outlook on the silver market and why he thinks silver stackers with patience will be rewarded in what he sees as an inevitable financial meltdown on the horizon. David also provides invaluable information on investing in silver mining companies, including both positive signs and red flags to look out for when speculating on silver miners.
Watch this video on Silver Stackers Will Be Rewarded In the Coming Financial Meltdown, then please share with your friends and family on social media and use the caption: Silver Stackers Will Be Rewarded In the Coming Financial Meltdown.
I've Been Helping My Subscribers Weather the Current Economic Mess. Now I Invite You to Join My Growing Circle of Successful Investors.
The Morgan Report is all about YOU and how you can build and preserve Wealth for generations to come. We know it can sometimes seem a daunting task to protect your assets and preserve or grow your wealth. Over 15 years ago, a small group of us started The Morgan Report and formed an exclusive membership organization to promote personal freedom, an honest money system, free market wealth accumulation, and asset protection.
Thus was born The Morgan Report – since then we've helped 11,000-plus members scattered over the globe in every continent and over 100,000+ e-newsletter subscribers have read our weekly e-newsletter — This Week's View from The Morgan Report.
Through our publication, The Morgan Report, we provide you with ways to achieve greater financial security and wealth in all sorts of environments.
Learn more and become an insider for The Morgan Report, click the link below…
http://www.themorganreport.com/join




 

David Morgan is recognized around the globe as an expert on silver, gold, and natural resources. Since 2000 his subscribers to The Morgan Report have profited from his diligent work and expertise. Do you really need help in this sector? - Thousands of subscribers get help every month with The Morgan Report.