Under covid tyranny, US hospitals have become MURDER FACTORIES where ivermectin is forbidden because it saves lives
Mike Adams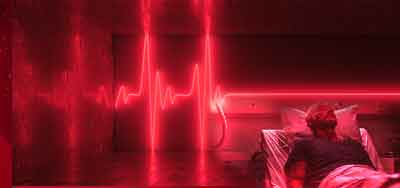 Across the United States, hospitals have been transformed into murder factories where people are falsely "diagnosed" with covid via a fraudulent PCR test, then put on miscalibrated, made-in-China ventilators that blow out their lungs and kill them. Safe and effective medical interventions that actually save lives among covid victims — such as ivermectin — are strictly prohibited in nearly every hospital in the country, obviously as part of a malicious medical scheme to exterminate as many patients as possible to drive up the "pandemic" death numbers.
In the age of covid, medical ethics have been utterly abandoned. The "first do no harm" credo of the medical profession has been inverted to, "First, harm as many as possible." Patients' rights have been obliterated, and doctors who speak out against these practices are hunted by state medical boards and even the corporate media.
What was once a system of medicine has become a system of deliberate murder.
Former CIA operative and political analyst Robert David Steele was killed just yesterday with a hospital ventilator. And according to public announcements by Alex Jones, the medical system tried to murder his own father as well as an InfoWars journalist named Rob Dew (who was "rescued" from the hospital and is now recovering, thanks to effective treatments). Pro-liberty activist Scott McKay (The Patriot Street Fighter) has also publicly stated that his own father was recently killed by medical personnel at a hospital. These are just some of the more prominent people whose relatives have been targeted for murder by US hospitals… there are hundreds of thousands of similar examples among lesser well known individuals who have lost loved ones due to hospital murder operations.
No one is safe in any conventional hospital
Now, no one is safe in any hospital. Medical personnel cannot be trusted to do the right thing or even try to save lives. It's worse than simple incompetence or ignorance, too, since hospitals are now very clearly trying to kill as many patients as possible by denying them treatments that work (ivermectin) while pushing interventions that kill (ventilators).
All those who are killed by murderous hospital policies and complicit doctors are said to have died "from covid." But this is a lie, of course, since anyone can test "positive" for covid by merely running a sample through a PCR instrument turned up to 35 cycles. What people are really dying from is a combination of deliberate medical murder and vaccine spike protein bioweapons attacks. Your chances of survival are rather slim when your doctor is trying to kill you and the vaccines are loaded with bioweapons that are also designed to destroy your body from the inside.
Yet hospital policies forbid treatment with ivermectin or hydroxychloroquine, not to mention vitamin D and zinc. Such policies stand in direct contradiction to the real science on what works, and it's obvious that these policies are driven by profit and politics, not medical ethics or compassion for fellow human beings.
I sense a wave of medical malpractice lawsuits against doctors and hospitals who participated in the "murder factory" operations of 2020 and 2021. Because the truth is coming out. And the truth is that virtually the entire Big Pharma-controlled medical system that dominates health care today now operates more like a terrorist organization wielding weapons of mass destruction against innocent victims, all while getting paid by a complicit government that's perpetuating the plandemic. Read more news about all this at MedicalTyranny.com
Get full details in today's Situation Update podcast via Brighteon.com:
Brighteon.com/6bb1992e-3d3f-4d3e-8ccb-af64b8897ad1
 

Natural News is a science-based natural health advocacy organization led by activist-turned-scientist Mike Adams, the Health Ranger.

The key mission of Natural News is to empower consumers with factual information about the synthetic chemicals, heavy metals, hormone disruptors and other chemicals found in foods, medicines, personal care products, children's toys and other items.

Natural News covers holistic health, nutritional therapies, consciousness and spirituality, permaculture , organics, animal rights, environmental health, food and superfoods , and performance nutrition.

The site strongly criticizes drugs-and-surgery medicine, vaccines, corporate corruption, animal testing, the use of humans for medical experiments, the chemical contamination of foods, heavy metals in consumer products, factory farming and government corruption.

Natural News also warns its readers about science gone bad and frequently cites examples of science resulting in catastrophies that it calls "crimes" against humanity. Examples of such subjects cited by Natural News include:

Agent Orange
Thalidomide
Nuclear weapons
GMOs and "genetic pollution"
Aspartame and chemical sweeteners
Chemotherapy
The presence of hidden cancer viruses in polio vaccines
The continued use of mercury in vaccines and dental amalgams
The long history of pharmaceutical experiments on human beings, including the Tuskegee syphilis experiments conducted on African Americans in the USA.

Natural News employs a staff of over 20 writers and researchers who write up to 15 original news stories each day.