Chase Bank Cancels General Mike Flynn's Credit Cards
Tyler Durden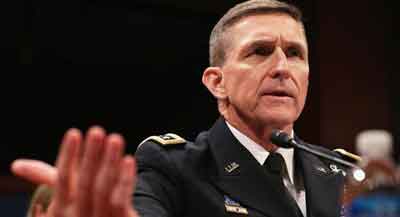 Chase Bank has canceled General Mike Flynn's personal credit card, citing "possible reputational risk to our company."
Chase Bank cancelled General Flynn's personal credit card over "reputation risk"… #BoycottChase JPMorgan Chase & Co. Agrees To Pay $920 Million in Connection with Schemes to Defraud Precious Metals and U.S. Treasuries Markets | OPA | Department of Justice https://t.co/LfRlE3ltTV

— Joseph J Flynn (@JosephJFlynn1) August 29, 2021
Lt. Gen Michael Flynn, former President Trujmp's first National Security Adviser, was notably set up by the FBI in an unauthorized 'perjury trap' over his conversations with the former Russian ambassador over sanctions related to alleged interference in the 2016 US election.
Flynn pleaded in December 2017 to lying to the FBI about contacts with the former Russian ambassador during the 2016 presidential transition - only to have the Justice Department drop the case after Flynn's attorney, Sidney Powell, fought for the release of information suggesting that the FBI laid the 'perjury trap' to try and get him to lie. In January 2020, however, Flynn withdrew his guilty plea in the U.S. District Court in Washington, D.C. - stating that he was "innocent of this crime" and was coerced by the FBI and prosecutors under threats that would charge his son with a crime.
According to documents uncovered by Flynn attorney Sidney Powell, the FBI had already come to the conclusion that Flynn was guilty prior to their unauthorized interview with him in January, 2017 - and that agents were working together to see how best to corner the 33-year military veteran and former head of the Defense Intelligence Agency. The bureau deliberately chose not to show him the evidence of his phone conversation to help him in his recollection of events, which is standard procedure. Even stranger, the agents that interviewed Flynn later admitted that they didn't believe he lied during the interview with them.
What's more, the entire FBI investigation of Flynn appeared to have been instigated by Russiagate operative Stephan Halper, who lied about Flynn's relationship with a Russian academic.
After the FBI's malfeasance was uncovered, the Trump Justice Department dropped all charges against Flynn - conceding that the FBI had no basis to interview him on January 24, 2017.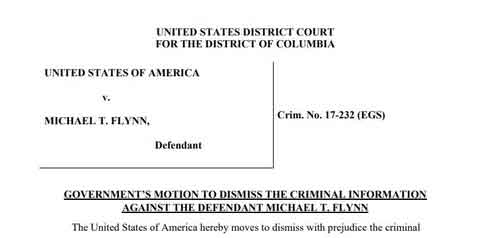 The judge, Emmet Sullivan, refused to drop the case,and has instead asked a federal appeals court - twice - whether he can ignore the DOJ, after asking a government-paid private lawyer to argue against Flynn - only to eventually relent after Trump pardoned his former NatSec adviser.


our mission:

to widen the scope of financial, economic and political information available to the professional investing public.
to skeptically examine and, where necessary, attack the flaccid institution that financial journalism has become.
to liberate oppressed knowledge.
to provide analysis uninhibited by political constraint.
to facilitate information's unending quest for freedom.
our method: pseudonymous speech...
Anonymity is a shield from the tyranny of the majority. it thus exemplifies the purpose behind the bill of rights, and of the first amendment in particular: to protect unpopular individuals from retaliation-- and their ideas from suppression-- at the hand of an intolerant society.

...responsibly used.

The right to remain anonymous may be abused when it shields fraudulent conduct. but political speech by its nature will sometimes have unpalatable consequences, and, in general, our society accords greater weight to the value of free speech than to the dangers of its misuse.

Though often maligned (typically by those frustrated by an inability to engage in ad hominem attacks) anonymous speech has a long and storied history in the united states. used by the likes of mark twain (aka samuel langhorne clemens) to criticize common ignorance, and perhaps most famously by alexander hamilton, james madison and john jay (aka publius) to write the federalist papers, we think ourselves in good company in using one or another nom de plume. particularly in light of an emerging trend against vocalizing public dissent in the united states, we believe in the critical importance of anonymity and its role in dissident speech. like the economist magazine, we also believe that keeping authorship anonymous moves the focus of discussion to the content of speech and away from the speaker- as it should be. we believe not only that you should be comfortable with anonymous speech in such an environment, but that you should be suspicious of any speech that isn't.