It's Official: the Fed is Going to Unleash an Inflationary Storm
Graham Summers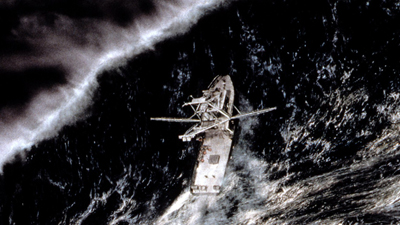 (Editor's Note: Inflation is theft. A little inflation is a little theft, and a lot of inflation is a lot of theft. There is nothing natural about inflation. The Federal Reserve is the only cause of inflation in the U.S.A., and a major cause of inflation throughout the world. Everyone involved with the Federal Reserve are thieves. The IRS is the collection agency for the Federal Reserve. They, too, are thieves. Not one in a hundred working there realizes it. But that hardly matters. We are talking about thousands upon thousands of thieves. No wonder we are in such a mess. The IRS was created in 1918, to function as the collection agency (read in "muscle") for the Fed. Picture the enforcers, Guido, Bubba & Fats. You know; "pay up or we will beat the hell out of you with baseball bats. Legislated thugs. - JSB) 
The biggest news for the markets right now concerns the Fed and inflation.
For the last 20 years, the Fed has argued that it is targeting an inflation rate of 2%. 
Everyone knows that the real rate of inflation is well above this level. But the Fed is the Fed. And as the primary director of the financial system, the Fed's target rate of inflation is used as a baseline for all major portfolio managers.
Which is why the following story is of MAJOR import:
Powell set to deliver 'profoundly consequential' speech, changing how the Fed views inflation

He is expected to outline what could be the central bank's most active efforts ever to spur inflation back to a healthy level.

"Average inflation" targeting means the Fed will allow inflation to run higher than normal for a period of time.

Source: CNBC.
In simple terms, the Fed is broadcasting that it is going to unleash inflation in a big way.
How big?
The media is presenting Jerome Powell as the antithesis of former Fed Chair Paul Volcker. Volcker is famous for stopping the runaway inflation of the late 1970s/early 1980s when interest rates rose to 19%.
And Jerome Powell is being presented as the OPPOSITE of Volcker. This means Powell is signaling that he is perfectly happy to let the inflation genie out of the lamp.
This is going to unleash an inflationary storm that will send inflation hedges like gold and silver (and their miners) THROUGH THE ROOF.
Indeed, gold has already exploded higher to over $2,000 per ounce. Imagine where it and other inflation hedges will go by the time the Fed has REALLY turned on the printing presses.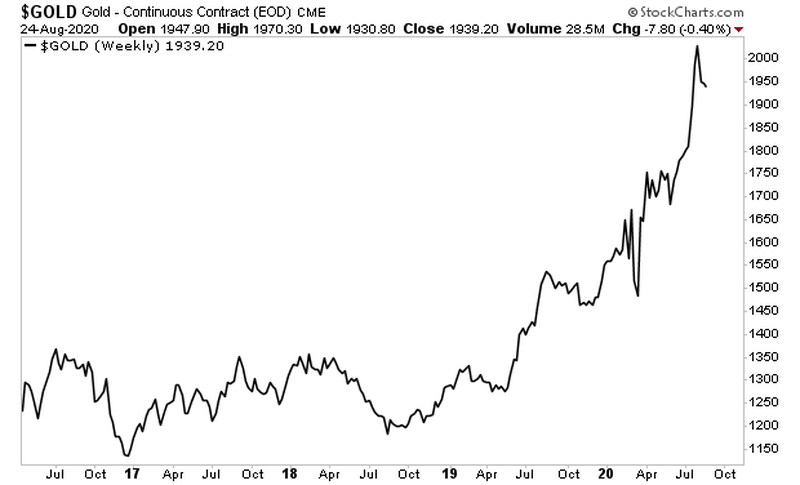 We detail this paper and outlinethree investment strategies you can implement right now to protect your capital from the Fed's sinister plan in our Special Report The Great Global Wealth Grab.
We are making just 100copies available for FREE the general public.
You can pick up a FREE copy at:
http://phoenixcapitalmarketing.com/GWG.html
Best Regards
Graham Summers
Chief Market Strategist
Phoenix Capital Research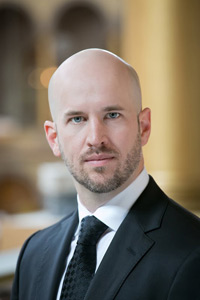 Graham Summers, MBA is Chief Market Strategist for Phoenix Capital Research, an investment research firm based in the Washington DC-metro area.
Graham's sterling track record and history of major predictions has made him one of the most sought after investment analysts in the world. He is one of only 20 experts in the world who are on record as predicting the 2008 Crash. Since then he has accurately predicted the EU Meltdown of 2011-2012 (locking in 73 consecutive winners during this period), Gold's rise to $2,000 per ounce (and subsequent collapse), China's market crash and more.
His views on business and investing has been featured in RollingStone magazine, The New York Post, CNN Money, Crain's New York Business, the National Review, Thomson Reuters, the Fox Business, and more. His commentary is regularly featured on ZeroHedge and other online investment outlets.