'Taking On The Whole Phony Culture In Which We Live
Jon Rappoport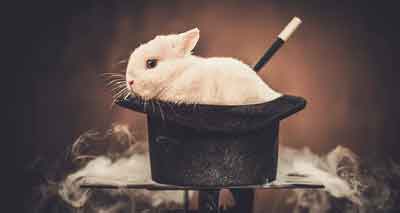 I've got a lot on my mind these days, and I want to share it with you.
Anybody can listen. No subscription necessary.
Yes, I'll do some shameless plugging of my work. More than that, I'll talk about the last 20 years of writing online, and my efforts to get my pieces out there—the successes and also the censorship.
The censorship has been constant, even on so-called alternative sites. I'll talk about why. I think it's important to understand why. Vital.
Writing 3 different blogs these days has given me new perspective. I can see more clearly what connects with readers and what doesn't connect, and why. And this, too, is important to understand.
I've been relentless for the past 20 years online, and I'm even more relentless now. Which means I'm taking on the whole phony culture in which we live and skewering it from every conceivable angle.
So many people are falling victim to the culture and don't even know it. Their internal habits of thought and perception are changing. And not for the better. I'm attacking that every day on Substack, in ways that no one else is. That's a fact.
I'll talk about it in the podcast.
At age 84, I'm not running across fields and valleys and hills at top speed anymore. I'm not playing in parks from dawn to dusk with my friends…but I'm writing more than I EVER have. That energy is spilling over. Why? I want to talk about that in the podcast.
I've found that when I build the inner fire higher, it grows still higher on its own. That is VERY interesting to me, and I'll talk about it. I think you'll find it interesting, too.
And yes, I'll urge those of you who haven't subscribed yet to do so. I'll tell you why I think you should—for the price of one breakfast a month at a diner in 1990. There are exciting new bonuses coming for people who pay for a yearly subscription. I'll describe a few of them.
I can't and won't stop now. There's no reason to.
Writing every day for Substack has made me realize that CULTURE is the whole story. We live in it and swim in it or we try to wall it off. Culture shapes perception, and perception shapes thought, and this Culture happens to be a MONSTER, so I'm out to slay it.
That decision and commitment have opened up a whole new world of writing for me.
Speaking of which, I'm FOR writing and writers. I'm not ready to surrender the future to the destruction of language. I don't think you are, either.
The general state of writing these days is wretched. Language is becoming a dead operation whose sole purpose is transmitting data. Whereas writing is supposed to set your hair on fire. It's supposed to wake up the dead and the half-dead and those who are dozing.
I'll talk about that.
I'm inviting EVERY ONE OF YOU to buckle up and join me in this podcast.
No holds barred.

Jon Rappoport has worked as a free-lance investigative reporter for over 30 years.

He is the author of three explosive collections, THE MATRIX REVEALED, EXIT FROM THE MATRIX, and POWER OUTSIDE THE MATRIX.

He has written articles on politics, health, media, culture and art for LA Weekly, Spin Magazine, Stern, Village Voice, Nexus, CBS Healthwatch, and other newspapers and magazines in the US and Europe. 

In 1982, the LA Weekly submitted his name for a Pulitzer prize, for his interview with the president of El Salvador University, where the military had taken over the campus. 

Jon has hosted, produced, and written radio programs and segments in Los Angeles and Las Vegas (KPFK, KLAV). He has appeared as a guest on over 200 radio and television programs, including ABC's Nightline, Tony Brown's Journal (PBS), and Hard Copy. 

In 1994, Jon ran for a seat in the US Congress from the 29th district in Los Angeles.  After six months of campaigning, on a very small budget, he garnered 20 percent of the vote running against an incumbent who had occupied his seat for 20 years. 

In 1996, Jon started The Great Boycott, against eight corporate chemical giants: Monsanto, Dow, Du Pont, Bayer, Hoechst, Rhone-Poulenc, Imperial Chemical Industries, and Ciba-Geigy.  The Boycott continues to operate today. 

Jon has lectured extensively all over the US on the question: Who runs the world and what can we do about it?

Since 2000, Jon has operated largely away from the mainstream because, as he puts it, "My research was not friendly to the conventional media." 

Over the last 30 years, Jon's independent research has encompassed such areas as: deep politics, conspiracies, alternative health, the potential of the human imagination, mind control, the medical cartel, symbology, and solutions to the takeover of the planet by hidden elites. 

He maintains a consulting practice for private clients, the purpose of which is the expansion of personal creative power.

A painter, Jon's work has been shown in galleries in Los Angeles and New York. His poetry has been published by The Massachusetts Review.

He is a graduate of Amherst College (BA, Philosophy), and lives with his wife, Laura, in San Diego.