Judge Refuses To Identify Five Market Participants Accused Of VIX Manipulation
Tyler Durden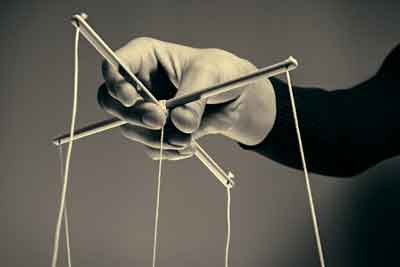 Long before meme stocks came along and reddit discovered what Zero Hedge readers had known since 2013, namely that to outperform the market all one has to do is go long the most shorted stocks, there were inverse VIX trades and the relentless moneymaking juggernaut that was shorting volatility, i.e. collecting stacks of cash in front of a dormant volatility steamroller. But on Feb 5, 2018 the steamroller woke up with a vengeance, and shortly after the close, the infamous volmageddon event took place when a handful of the most popular inverse VIX strategies crashed from near record highs to zero in a manner of minutes as ETN liquidation triggers were activated, sending the VIX briefly to record highs and wiping out billions in value and leaving countless retail investors stunned and facing total losses.
Yet while to retail investors losses were in the hundreds or, at most, thousands of dollars (recall this was in the pre-stimmy stage when people cared about their money), some hedge funds got completely wiped out. One among them was LJM Partners, a Chicago-based fund  that lost $446.8 million in one day from the market moves, wiping out 86.5% of its assets in seconds. 
And so LJM and more than two dozen other investors and fund managers sued over the next year to recover losses, claiming unidentified market participants that rigged the index "repeatedly posted and immediately canceled" tens of thousands of quotes for S&P 500 options, whose prices are used to calculate the VIX.
The plaintiffs, understandably furious at the events of Feb 5, claiming that unidentified market participants manipulated the VIX by posting S&P 500 options quotes that only stayed in the order book for milliseconds, not long enough for anyone to trade against but enough time for them to be incorporated into the value of the VIX. That technique, known as "flashing" and popularized back in 2009 first by this website, was unrelated to any legitimate positions the unidentified market participants held or wished to hold, but successfully manipulated the price of S&P 500 options and futures contracts, LJM claimed, even though the CBOE which is the Chicago-based owner of the VIX and the exchange where S&P 500 options trade, has  repeatedly dismissed claims of manipulation of the index.
And while LJM has yet to recover any funds, on Friday the defunct fund suffered another setback, when a federal judge refused to identify five market participants accused in the lawsuit of manipulating the VIX index. 
US District Judge Manish S. Shah, during a telephone conference Friday in Chicago, said the plaintiffs had failed to provide enough evidence of actual manipulation to justify revealing the names of the market participants, who were identified only by code names in exchange records.
"Plaintiffs have not demonstrated good cause" for the disclosure, said Shah, who had earlier authorized the release of exchange data to help them make their case.
"Rather than specific allegations of manipulation, plaintiffs' complaints offer a menu of what they characterize as potentially manipulative conduct that may have occurred on February 5 and 6, 2018," the market participants said in a court filing.
While a clear setback to those funds who were short the VIX and lost all (or even more than all) of their principal, the court decision was striking because there is no reason why the five VIX trading counterparties - whether they manipulated the index or not - should not be named. After all, what's the damage if they indeed did not manipulate the index as the judge has found?
So here's a thought: the judge refused to name the VIX "counterparties" not out of concerns about "good cause" or exposing trade secrets, but because if the judge had revealed the identities of those trading the VIX, it would have had a profound adverse impact on market confidence. Which can only mean that among those "trading" the VIX were none other than the Fed, via its market-facing entity, the New York Fed trading desk, or even more likely, the Fed's market proxy - Citadel. Incidentlally, this is something we joked about some years ago....
... only to see a judge throttle a lawsuit precisely over this matter due to fears what it would do trader sentiment and confidence if it emerged that a central bank is actively involved in trading the most important market index, the VIX.
And speaking of the Fed shorting volatility, don't take our word for it: here is one Jerome Powell, long before he became the Fed chair, discussing the Fed's short volatility position during the October 23-24, 2012 FOMC meeting, as we first reported several years ago.
I have concerns about more purchases. As others have pointed out, the dealer community is now assuming close to a $4 trillion balance sheet and purchases through the first quarter of 2014. I admit that is a much stronger reaction than I anticipated, and I am uncomfortable with it for a couple of reasons.

First, the question, why stop at $4 trillion? The market in most cases will cheer us for doing more. It will never be enough for the market. Our models will always tell us that we are helping the economy, and I will probably always feel that those benefits are overestimated. And we will be able to tell ourselves that market function is not impaired and that inflation expectations are under control. What is to stop us, other than much faster economic growth, which it is probably not in our power to produce?

[W]hen it is time for us to sell, or even to stop buying, the response could be quite strong; there is every reason to expect a strong response. So there are a couple of ways to look at it. It is about $1.2 trillion in sales; you take 60 months, you get about $20 billion a month. That is a very doable thing, it sounds like, in a market where the norm by the middle of next year is $80 billion a month. Another way to look at it, though, is that its not so much the sale, the duration; its also unloading our short volatility position.
In light of this, one can see why Judge Shah decided that it's in the public's best interest to keep the names of the VIX manipulators out of the media.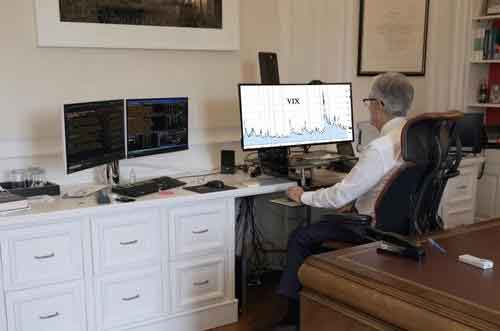 our mission:

to widen the scope of financial, economic and political information available to the professional investing public.
to skeptically examine and, where necessary, attack the flaccid institution that financial journalism has become.
to liberate oppressed knowledge.
to provide analysis uninhibited by political constraint.
to facilitate information's unending quest for freedom.
our method: pseudonymous speech...
Anonymity is a shield from the tyranny of the majority. it thus exemplifies the purpose behind the bill of rights, and of the first amendment in particular: to protect unpopular individuals from retaliation-- and their ideas from suppression-- at the hand of an intolerant society.

...responsibly used.

The right to remain anonymous may be abused when it shields fraudulent conduct. but political speech by its nature will sometimes have unpalatable consequences, and, in general, our society accords greater weight to the value of free speech than to the dangers of its misuse.

Though often maligned (typically by those frustrated by an inability to engage in ad hominem attacks) anonymous speech has a long and storied history in the united states. used by the likes of mark twain (aka samuel langhorne clemens) to criticize common ignorance, and perhaps most famously by alexander hamilton, james madison and john jay (aka publius) to write the federalist papers, we think ourselves in good company in using one or another nom de plume. particularly in light of an emerging trend against vocalizing public dissent in the united states, we believe in the critical importance of anonymity and its role in dissident speech. like the economist magazine, we also believe that keeping authorship anonymous moves the focus of discussion to the content of speech and away from the speaker- as it should be. we believe not only that you should be comfortable with anonymous speech in such an environment, but that you should be suspicious of any speech that isn't.