Happy Murderous Illegitimate Government Day
Karl Denninger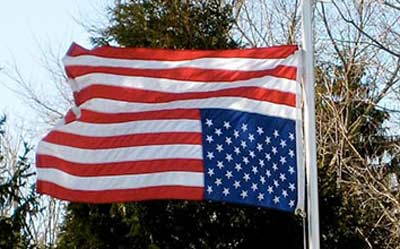 **** our government.
And not just our Federal Government either -- all 50 states.
As I have written on for years the rapacious bastards in government at all levels -- federal, state and local -- have not only allowed they imposed by force the financial******of the American people to the tune of $3 trillion a year. I speak of the health care system generally, and every bit of this is a 10 year felony for each and every person who is involved in it.  The number of prosecutions for same over the last 10 years, since I've been reporting on this, numbers an exact zero.
Yet 15 USC Chapter 1 is not a suggestion.  It is law and has stood on the books for more than 100 years.  It has been challenged twice by the health care, insurance, and pharmaceutical industries all the way to the United States Supreme Court and those industries lost both times.
It is not only law, it is settled law after two separate contests that were taken all the way to the highest court in the land.  Said contests took place nearly 40 years ago and stand uncontested since.  Yet not one so-called "officer of the law" at a local, state or federal level has arrested one person for said criminal violations, not one prosecutor or AG has gone to a grand jury and gotten an indictment under trivially-proved and in fact self-admitted offenses, one state, California actually codified in their business and professional regulations direct violations of said federal law which makes the entire ****ing state government a lawless band of felons that should be locked up and fed to feral hogs -- but exactly nobody will take it on.
Why?
There's too much money to be made screwing people and nobody cares even if they die as a consequence.
Back in the 2008/09 time frame I was on many of the mainstream media outlets at their invitation and pointed out the blatant lawless behavior in both the health care system and the banks -- and that the media had intentionally refused to cover any of the lawbreaking nor would they cite any of the relevant federal code and ask the tough questions.  My temerity to call out both the government and the media got me literally blackballed across all of the major networks, which I know to be fact because I have friends that work there and they have told me that several hosts have intended to book me for appearances over the last couple of years and management has vetoed same on that exact basis.
Sadly it has now gotten an order of magnitude worse and our government at all levels has turned from stealing money to homicide for the purpose of funneling money to their favored friends.
Outright, no-bull**** murder to the tune of more than 50,000 Americans.
I am speaking of Covid-19.
The public health emergency that exists is a result of willful and intentional misconduct by the government itself and by the time Covid-19 got into America there was no reason for one to arise at all.  We knew how to treat SARS Coronaviruses all the way back to the original SARS.  Dr. Fauci himself stated during the time of SARS that Hydroxychloroquine interrupted the virus and was effective.  It is a drug that has been for 50 years and we know its safety profile very, very well.  It is also a drug that is in routine lone-term maintenance use by roughly 3 million Americans for other conditions; specifically, Lupus and RA.  SARS disappeared on its own before the drug was necessary and the NIH never followed up on it -- on purpose.
When Covid-19 showed up we knew at the very outset that this drug was likely effective and was known reasonably safe as well.  We also knew how it worked -- it inhibits viral replication by modestly changing the mechanism of ion transport across the cell wall boundary.  All viral infections have two phases; the first in which the virus rapidly and exponentially replicates in the human body, and the second when the body has recognized the virus, suppresses that replication and fights off the disease to its terminal end, either in recovery or death.  A drug that inhibits replication is thus of limited value or even worthless if given after replication is complete.
There were several "studies", some sponsored by the NIH, that intentionally waited to give HCQ to patients until they were already in ICU or even on ventilators.  One of these was run on veterans, and given that it appears to have been designed to intentionally fail it was an outrageously abusive thing to do.  There was absolutely no reason to believe that such a study would produce positive results; in fact such a study can be argued to be intentionally designed to kill patients because based on the mechanism of action there is no reason to believe the drug will work under those conditions and yet the potential for harm is always present with any drug.  In addition one of the other studies, this one not in the United States, used a "loading" (original) dose so far beyond ordinary dosing recommendations that, if you took it accidentally, would be considered a poisoning.  
Let me be clear: These "studies" can only be interpreted to have been designed to and did kill people who should not have died.  These "studies" appear to have been undertaken for the direct and intentional purpose of discrediting a drug we knew worked more than ten years ago against this class of viruses.
You're free to speculate and we should find out why such intentionally-harmful "studies" were undertaken but it is a fact that they were.  Whether it was for purely financial gain to try to "clear the way" for drugs such as Remdesivir I do not know but killing people for money is called contract murder and it's an extremely serious felony.  Where are the ****ing handcuffs?
Several governors and "pharmacy boards" also issued orders in the early days of this outbreak making it illegal to prescribe HCQ off-label for prospective prophylaxis (PrEP), post-exposure prophylaxis (PEP) and outpatient treatment, that is, early in the viral course.
Every single one of these governors and pharmacy boards is guilty of intentional, malicious homicide writ large in the thousands of counts.
On 4/7 I also noted that Henry Ford Hospital System, a system I'm very familiar with as they were involved in both of my parent's late lives and in fact the hospital system that treated my mother's colon cancer (from which she passed almost two years ago) was using HCQ + Doxycycline in an attempt to mitigate the risk in some patients of using ZPAK.  The latter antibiotic has known issues in people with cardiac problems, and HCQ can as well.  The two in synergy could exacerbate that.  The results of their study work, including the impact of ZPAK, are now in.  
Let me summarize: THE EARLY USE OF HCQ CUT THE FATALITY RATE IN HALF.
Let me further expand on that: The confidence intervals from the HCQ and control (not) arm do not overlap.  It is therefore scientifically valid, and shows with a very high degree of confidence that in fact the 50% reduction in death is real and not due to random chance, since the error bands do not cross each other.
This is the gold standard by which the FDA approves drugs.
It gets even better in that the drug produced a 66% hazard reduction, in other words, it reduced all hazards by two thirds over not using it.
These results, given the demographics of the patients involved (many severely high risk; chronic kidney disease is a real killer, and a bunch of the patients had it as just one example) are stunning.  This was a quite-large group of patients and it was run by one of the most-respected hospital systems in the Midwest.  These are not hacks folks, nor some random doctor somewhere; this is a major medical institution with a half-dozen hospitals centered in the Detroit area.
As I noted the key is that in order to obtain the best results or even any results you cannot wait until the patient is about to die.  If you do that you get all the risks of harm and no risk of benefit.  The Henry Ford Hospital system knew this and did not poison their own research, nor their patients.
Now contemplate two other facts:
The United States has seen about 121,000 deaths from Covid-19.
If we had used the drug that we knew worked and in fact that Dr. Fauci personally knew worked from the time of SARS at the inception of this outbreak by these results approximately half of those deaths would not have occurred.  I note that the Henry Ford study showed no material cardiac side effects including elongation of the Qt interval that everyone was screaming about as a potential risk.
In addition the reduction of hazard ratio also implies that the ICU load would have also been reduced dramatically, likely by as much as two thirds.  This renders the entire debate about "having enough ventilators" and hospital beds moot as neither would have been necessary in amounts sufficient to overload the system.
Now let's go further, because the deliberate homicide being inflicted upon America does not end with HCQ.  And incidentally this is just one of many such studies; every one that used the drug early showed positive benefit.  Not some, 100% of the time.  Many of those who used it late showed either no benefit or harm.  The odds of such an outcome on pure random chance are approximately two in one thousand -- in other words we have very solid science and we are deliberately ignoring it and killing people instead.
May I further observe that had 50% of the Covid-19 deaths been avoided this bug would be approximately as lethal as the common seasonal flu.  In other words on the basic science and death rate there would have never been a reason to lock down anything, to order anything closed, to order anyone to do anything abnormal, to mitigate, to shut schools, to destroy the economy and millions of jobs, to stop going to the beach, to cancel concerts, business meetings and conventions and similar.
There's even worse news.  We knew in March how to predict who had Covid-19 without the RT-PCR test results.  Some hospitals had to figure it out because of the CDC's ****ups with test kits.  They did.  Elevated d-Dimer and normal troponin was a near 100% match to later confirmed Covid-19 among those who were admitted with severe disease.  In other words this is an excellent screen for those who will have a severe course yet the NIH specifically recommends against that as a screen and as a gating factor for treatment.  That's crazy; thrombus are always serious and that's what this test indicates.  Why would you not treat it immediately if detected?  Combine HCQ with, when indicated, treatment for the evidence of thrombus (abnormal clotting) and we might turn this bug into something where only a tiny fraction of those who have died will do so.  There is a medical group out in VA that has put this into practice and is reporting excellent results.  I presume there will be studies coming on that in due time.
All of this is horrifying, but in fact it gets worse.
We also knew, as I documented and have written about since February, that the route of transmission of this virus was not primarily airborne.  We knew this because every single airborne (aerosol-transmitted) virus is responsive to the inverse of absolute humidity. That is, as the mean temperature rises aerosol viral infection efficiency is suppressed.  This is why we have a flu season.  It does not matter if you have air conditioned buildings because their ultimate source air is outside and A/C units inherently condense aerosols into liquid water and drain it out of the building; indeed, nearly all of the energy an A/C unit consumes is actually used to condense water vapor, not cool the air.
The reason this happens is a function of physics -- a collection of natural facts that nobody can do anything to change.
Covid-19 transmission, we knew very early on, is not suppressed in response to rising absolute humidity.  While NYC was quite cool (end of winter) when the virus struck it, as was Italy, Miami was not.  Today Los Angeles, New Orleans, Mobile, Birmingham, Miami, Phoenix, Orlando and Memphis, among others, are all experiencing high rates of transmission in the middle of summer with scorching hot temperatures; indeed, we have just passed the summer solstice!  This is hard proof that manual transmission of the virus is occurring and in fact is almost-certainly the predominant means of spread.
Masks do exactly nothing to stop manual spread of a virus and may enhance the spread of a virus by this route because people touch the area of the mask which is directly where viral entry to the body occurs -- the eyes, nose and mouth.
Now add to this that approximately half of those who have died were in nursing homes. Close to half of all persons in nursing homes are incontinent and we identified very early on that this virus expressed in feces in viable form, not just in "fragments" of RNA.  We've deliberately ignored that fact all the way to the present day despite publication of studies showing that municipalities could potentially use analysis of sewage flows to find outbreaks before they lead to hospital admissions!  There are an effective zero nursing homes and damn few hospital wards that are properly equipped and operate under reasonable procedures to control for a manually spread virus that expresses in multiple bodily fluids including feces.  We knew this was a serious vector very early on and that aerosol was not the primary route of transmission because in a SE Asian hospital in March when they stopped screaming about gloves and masks and instead mandated the washing of hands before and aftercontact with any person or surface that could be contaminated the transmission rate to and between their staff went to a statistical zero, even when staff members did not wear masks in other than high-aerosol, high-contact environments such as when performing an intubation.  That immediate suppression of transmission occurred is hard, scientific evidence that this virus is largely spread through manual contact.
Yet here we are three months later and we are still ignoring the manifest weight of scientific evidence in multiple areas -- on purpose.  Between suppressing the transmission via manual means in nursing homes, PrEP, PEP and early-symptom treatment with HCQ and management of severe cases where the presence of thrombus is seen as a serious issue to be managed at least half and likely up to three quarters or more of all persons who have died in the Untied States of Covid-19 would still be alive, and the cost of the drugs required for said PrEP, PEP and early treatment, along with management of those with clotting disorders as a result of the virus is literal pennies to a few dollars per dose.
These willful and intentional actions are not accidents.  They are intentional, they fly in the face of established science that has been known for over a decade along with the results from multiple trials and actions taken in attempted mitigation within health care systems around the world.
EVERY SINGLE ONE OF THE ACTIONS TAKEN BY EVERY SINGLE GOVERNOR, MAYOR AND THE FEDERAL GOVERNMENT ARE ON THEIR FACE THE INTENTIONAL MURDER OF TENS OF THOUSANDS OF AMERICANS FOR THE POLITICAL AND FINANCIAL PURPOSE OF THOSE WHO ARE EXPLOITING THIS VIRUS.  THAT IS A CRIME AGAINST HUMANITY AND IF WE LIVE IN A JUST SOCIETY EVERY SINGLE ONE OF THOSE INDIVIDUALS MUST BE ARRESTED, TRIED, CONVICTED AND SENTENCED IN ACCORDANCE WITH BOTH INTERNATIONAL AND UNITED STATES LAW, THE PENALTY FOR WHICH I REMIND YOU INCLUDES DEATH.
Yet we now have a Screaming Karenfest of governors, mayors and others who wish to yell about "masks" and "social distancing."  The science is that masks do not work.  In fact the FDA, when asked for "emergency use" for health care workers of non-medically-certified masks, stated as such -- that there is no science to back up such request and in fact they barred manufacturers from making any claim whatsoever about suppressing transmission of disease in their marketing, sales, and packaging material.  That ban persists to the present day.  How can anyone mandate something the government states clearly that nobody can advertise works because, in that very same government's review of the science, it doesn't.
In addition there is exactly zero science behind any sort of "social distancing" recommendation.  Zero random trials have been performed with viruses of any sort and further, such measures would be entirely ineffective with a manually-transmitted bug in the first place.
Folks, I have long written about the lawless nature of government and society.  I've been poo-pooed for over a decade by many in the media and among readers who continued to believe that "well, you know, so some people get rich."
No, folks, this is not just about "certain people" just getting rich, although that is definitely part of it.
It is also about intentional, malicious homicide for the purpose of inciting panic and then profiting from said panic.  It is the intentional peddling of and profiting from death, not only post-hoc which is disgusting on its face but the intentional causation of said deaths both by deliberately allowing virus transmission to take place among our most-vulnerable and at the same time denying by deliberate legal action access to known, proved, off-patent and inexpensive drugs that not only have every indication they work they're astounding in their effectiveness.
This is July 4th, our alleged "Day of Independence."
Really?
Were it truly to be our day of independence the 330 million Americans who claim to be "independent" would have every single one of the governors, mayors, Congresspeople and our President himself in the dock along with all who resist, we would be following the science, the effective death rate from this virus would be no worse than that of a common flu and every single one of the so-called "restrictions" and "mitigations" would be gone.
America is gone and Lady Liberty's corpse has long since rotted away and been picked to the bone by buzzards.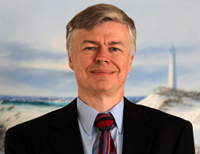 Mr. Denninger, recent author of the book Leverage: How Cheap Money Will Destroy the World, is the former CEO of MCSNet, a regional Chicago area networking and Internet company that operated from 1987 to 1998. MCSNet was proud to offer several "firsts" in the Internet Service space, including integral customer-specified spam filtering for all customers and the first virtual web server available to the general public. Mr. Denninger's other accomplishments include the design and construction of regional and national IP-based networks and development of electronic conferencing software reaching back to the 1980s.
He has been a full-time trader since 1998, author of The Market Ticker, a daily market commentary, and operator of TickerForum, an online trading community, both since 2007.
Mr. Denninger received the 2008 Reed Irvine Accuracy In Media Award for Grassroots Journalism for his coverage of the 2008 market meltdown.