Powell's Testimony: The 4 Numbers That Matter
Nick Colas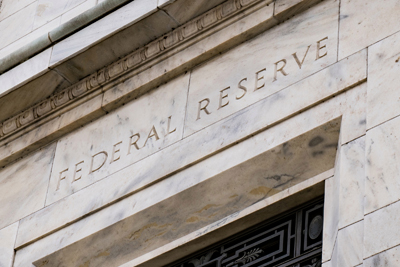 What does Fed Chair Powell want to accomplish in his congressional testimony? We're betting he would like Fed Funds Futures to more fully discount 2 more rate hikes in 2018. That could be a problem for US equities, as we outline below.
During Fed Chair Jay Powell's congressional testimony over the next 2 days, consider the following 4 numbers:
2.61%. That is the yield on the 2-Year Treasury as of today's close, which is a high for the year. Yes, it is also a high for the last decade, but it is the 2018 high that matters right now. Since the 2-Year Treasury is keenly sensitive to Fed policy, this push to new high yields signals that bond markets expect a very upbeat testimony from Mr. Powell.
56.8%. Those are the odds that the Fed will move twice more in 2018 according to Fed Funds Futures. These have been creeping up in the last month, from 51.3% 30 days ago.
3.9%. That's what both blue chip economists and the Atlanta Fed's GDPNow model have penciled in as their estimate of Q2 GDP growth. The consensus view, which we share, is that it is the high water mark for the year.
26 basis points. We've been harping on the narrowing difference between 2 and 10 Year Treasuries recently, and that's the current spread between the two. Equity markets see this as a one-stop-shop indicator of recession risk once it breaches zero. The Federal Reserve doesn't.
The question that matters for market action: which one of these numbers does the Fed Chair most want to change? Jay Powell is a "markets guy", more so than any Fed head in living memory. Conditioning market expectations is a big part of that job, and he will likely feel that his congressional appearance is a unique chance to make his position clearer. But he also knows he has to pick his spots.
Our bet: he wants to increase the Fed Funds Futures odds of 2 more rate hikes to +70%. This fits with the Fed's "Dot Plot", so it is consistent with stated US central bank forecasts. It is also resonant with his generally positive view of the US economy as outlined in his 2 post-meeting Fed press conferences thus far.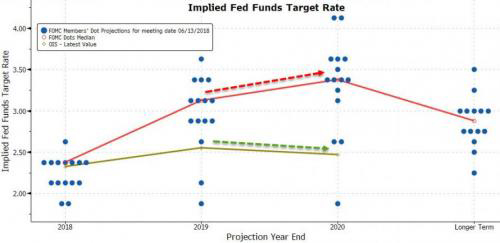 To accomplish this goal, he will have to:
Sound optimistic about current economic conditions, especially in labor markets (easy)
Express confidence that inflation is accelerating (not so easy)
Downplay the economic threat posed by brewing trade wars (downright hard, but he can point to the strength of current conditions as a buffer)
In short, getting markets to fully discount 2 more rate hikes in 2018 is a genuine high wire act, and there's no net below. Equity markets are already twitchy about the trade issue; downplaying its effects on the economy is risky. And then there is the yield curve, where a further rally in 2-Year yields will push it closer to inversion. Also not something equity investors want to see.
Bottom line: Fed Chair congressional testimonies can be quite dull, but we don't think tomorrow's will be.


Nick is a 30+ year veteran of Wall Street with experience in equity research, money management and investment banking.

From 1991 to 1999 he was the senior equity auto analyst at First Boston (now Credit Suisse).  In addition to his duties advising clients on investments in the sector, he was also active in a range of equity offerings and M&A assignments.  These included several equity underwritings for Chrysler, as well as its eventual sale to Daimler Benz, along with IPOs in the auto parts, rental car, and Chinese auto industry sectors.

From 1999 – 2001, Nick was an analyst and portfolio manager at SAC Capital reporting directly to company founder Steve Cohen.

From 2003 – 2017 he was Director of Research and Chief Market Strategist for first Rochdale Securities and then Convergex Group. In the latter role he authored the firm's Morning Markets Briefing, which became a daily must-read for thousands of Wall Street professionals.

Nick is regularly on CNBC and Bloomberg TV/Radio and is widely quoted in the financial press.

Nick received his MBA from the University of Chicago in 1991 and his undergrad degree from Haverford College in 1986, majoring in Near Eastern Archaeology.  He is a lifelong New Yorker, born and raised in Manhattan.