Crude Oil Makes Another New High This Week
Andrew Hecht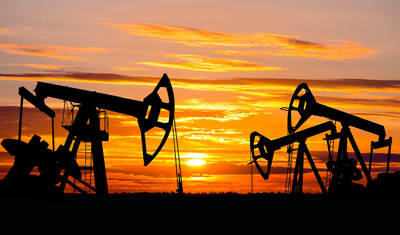 Summary
A push for more Saudi output.

Oil inventories mixed, but still supportive.

Products show some life.

Brent-WTI stabilizes.

Oil avoids the tariffs issue.
This idea was discussed in more depth with members of my private investing community, Hecht Commodity Report.
Crude oil continues to be the strongest commodity out there these days. As precious metals recently fell to their lowest level of the year, copper fell below a critical support level, grains are feeling the pain of tariffs, and many other raw material prices are under pressure, crude oil keeps on grinding higher. After the correction that took the price to a low of $63.59 per barrel on the NYMEX active month futures contract early in the week of June 18, the path of least resistance for the energy commodity has been higher.
On Tuesday, July 3, the price of nearby August NYMEX crude oil futures rose to a higher high at $75.27 per barrel. Meanwhile, the Brent active month September futures contract has not been able to make it back above $80 per barrel since reaching a high of $80.50 on May 22. On that day, NYMEX WTI crude oil only traded to a high of $72.90 per barrel, so then Brent premium since the end of May has declined which is likely the result of OPEC's increase in output at the June 22 biannual meeting. Despite the production increase by the world's oil cartel at the end of June, the U.S. President continues to push the OPEC's leading producer to pump up the volume, even more, these days.
A push for more Saudi output
Before, during, and after the OPEC meeting on June 22, U.S. President Donald Trump continued to push for higher production from the cartel. In his latest tweet on July 4 the President wrote:
"The OPEC Monopoly must remember that gas prices and up & they are doing little to help. If anything, they are driving prices higher as the United States defends many of their members for very little $s. This must be a two way street. REDUCE pricing now!"
The repeated messages from the U.S. President and leader of the free world are a direct message to Saudi Arabia and their allies in the Gulf States.
In the aftermath of the OPEC meeting where the cartel increased output, President Trump has repeatedly called for more oil from the cartel with his latest request for two million more barrels per day. Russia and Saudi Arabia favored a production increase at the June meeting of oil ministers. However, Iran stood against any increase and the Trump administration warned other nations around the world from buying Iranian crude in coming months. The politics surrounding crude oil production in the Middle East is a complicated political puzzle these days. Despite continued requests and even threats about protection in the region, President Trump's requests for more production have done little to stop the ascent of the price of the energy commodity which remains not far below its most recent high, and around $10 above the lows seen on June 18 before the OPEC meeting.
 

 

Andy Hecht is a sought-after commodity and futures trader, an options expert and analyst. He is the #2 ranked author on Seeking Alpha in both the commodities and precious metals categories. He is also the author of the weekly Hecht Commodity Report on Marketplace - the most comprehensive, deep-dive commodities report available on Seeking Alpha.



Andy spent nearly 35 years on Wall Street, including two decades on the trading desk of Phillip Brothers, which became Salomon Brothers and ultimately part of Citigroup. 

Over the past two decades, he has researched, structured and executed some of the largest trades ever made, involving massive quantities of precious metals and bulk commodities.

Andy understands the market in a way many traders can't imagine. He's booked vessels, armored cars, and trains to transport and store a broad range of commodities. And he's worked directly with The United Nations and the legendary trading group Phibro.

Today, Andy remains in close contact with sources around the world and his network of traders. 

"I have a vast Rolodex of information in my head… so many bull and bear markets. When something happens, I don't have to think. I just react. History does tend to repeat itself over and over."

His friends and mentors include highly regarded energy and precious metals traders, supply line specialists and international shipping companies that give him vast insight into the market. 

Andy's writing and analysis are on many market-based websites including CQG. Andy lectures at colleges and Universities. He also contributes to Traders Magazine. He consults for companies involved in producing and consuming commodities. Andy's first book How to Make Money with Commodities, published by McGraw-Hill was released in 2013 and has received excellent reviews.  Andy held a Series 3 and Series 30 license from the National Futures Association and a collaborator and strategist with hedge funds. Andy is the commodity expert for the website about.com and blogs on his own site dynamiccommodities.com.