China Returns To Coal As Hydropower Falters
Tsvetana Paraskova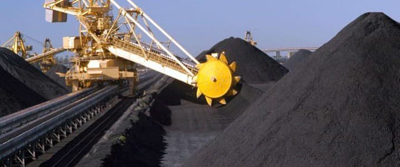 China's coal-fired generation has increased the most of any power source this year as hydroelectric production has fallen amid lower-than-normal rainfalls that have reduced water levels on the biggest rivers and depleted hydro reservoirs.    
Wind and solar generation have also jumped this year as China leads global renewable energy installation capacity, but the need for stable power generation in the coming heatwaves and energy security is prompting increased coal use, offsetting the emissions benefits of record renewables generation. 
China, the world's top energy consumer, aims to see its emissions peak by 2030, but it continues to approve the construction of coal-fired power plants and is generating growing volumes of thermal energy. 
In May, China's total power generation rose by 5.6% year-on-year to 688.6 billion kilowatt-hours, data from the National Bureau of Statistics (NBS) showed last week. 
Thermal power generation, mostly from coal, jumped by 15.9%, more than wind generation which surged by 15.3%, while solar power generation edged up 0.1%, according to the data. 
Between January and May, total power generation increased by 5.3% year-over-year, with thermal generation up by 149 billion kWh, more than the rises in wind and solar. Those increases offset a decline of 82 billion kWh in hydropower production, according to NBS data compiled by Reuters market analyst John Kemp.  Related: Saudi Arabia's Crude Oil Exports Dropped To A Five-Month Low In April
Low rainfall in the top hydropower-producing regions in southern China in recent months has led to the lowest January-May nationwide hydropower generation in China since 2015, Kemp notes. 
As hydropower generation falls, coal has stepped in to offset the decline, with wind and solar power output also rising as installation capacity surges. 
China has reached its goal to have more non-fossil fuel installed electricity capacity than fossil fuels earlier than planned, with 50.9% of its power capacity coming from non-fossil fuel sources now.
Back in 2021, the Chinese authorities said they would target renewables to outpace fossil fuel-installed capacity by 2025.  
China is unmatched in renewable energy spending globally, investing in raising its solar and wind power capacity.  
However, coal plays and will continue to play a crucial part in China's power generation, especially in light of growing concerns about energy security and how the Chinese grid would cope with heatwaves when hydropower generation drops.  
Currently, China is building or planning to build some 366 gigawatts (GW) in new coal generation capacity, accounting for some 68% of global planned new coal capacity as of 2022. Outside China, coal generation capacity is shrinking, with 2.2 GW getting retired in Europe last year and 13.5 GW of capacity retired in the United States—the highest rate of coal power plant retirement globally. 
This year, concerns about power shortages could force China to rely more on coal to keep grids stable amid the growing demand for electricity, including from the rising electric vehicles (EV) fleet, analysts at ANZ Group said earlier this year. 
"Power shortages are likely to reemerge as the acceleration in the energy transition continues to put pressure on electricity networks," the analysts added.
Power grids in southern and eastern China have already come under pressure amid heatwaves this month, with power demand for air conditioning and factories surging.
Officials warned in April that as electricity demand was set to increase, some areas of the country could face renewed power shortages at peak demand times this summer.
The expected maximum power load would be higher than the 1,290 GW seen last year. In 2022, a heatwave depleted hydropower reservoirs, and power cuts were enacted in some parts of southwestern China. Back then, the outages led to factory shutdowns and declines in manufacturing production in August, which further weighed on the weak economic growth in China last year. 
Despite record-breaking solar and wind power installations and power generation, China still relies very much on coal to keep the lights on and industry going.  
By Tsvetana Paraskova for Oilprice.com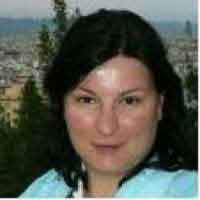 Tsvetana is a writer for the U.S.-based Divergente LLC consulting firm with over a decade of experience writing for news outlets such as iNVEZZ and SeeNews.