The Virtual Reality Race Is On
Greg Guenthner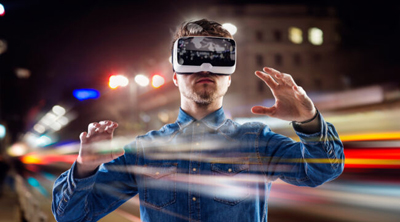 A small buyout proposal quietly unfolded late last week, as 3D Systems Corp. (DDD) offered $1.2 billion for rival Stratasys Ltd. (SSYS).
Some analysts say the proposal could start a new bidding war in the 3-D printer space. Stratasys has already rejected a potential takeover from Nano Dimension Ltd. (NNDM), another company that's also apparently working on a merger with Desktop Metal Inc. (DM).
But I don't really care.
In fact, I assume most investors aren't paying attention to the 3D printing drama unfolding right now.
Why should they? We're talking about drama playing out between the scraps of a bubble that burst almost ten years ago.
Remember 3D printers?
In the early days of the post-Great Financial Crisis bull market, 3D printers were the tech wonders that would lead us into the future. The industry was supposed to rapidly evolve beyond industrial and hobbyist uses, and we were promised 3D printers in every garage in America.
None of this happened, of course. Yes, 3D printer technology has improved over the past decade. But the market's fascination with the 3D printer stocks came and went. 3D Systems was the flagship 3-D stock with the perfect ticker, soaring more than 2,600% between 2010 and its ultimate peak in 2013.
After topping out in spectacular fashion, the stock went on to lose more than 90% of its value. Aside from a brief Covid Bubble sympathy rally in 2021, shares never materially recovered.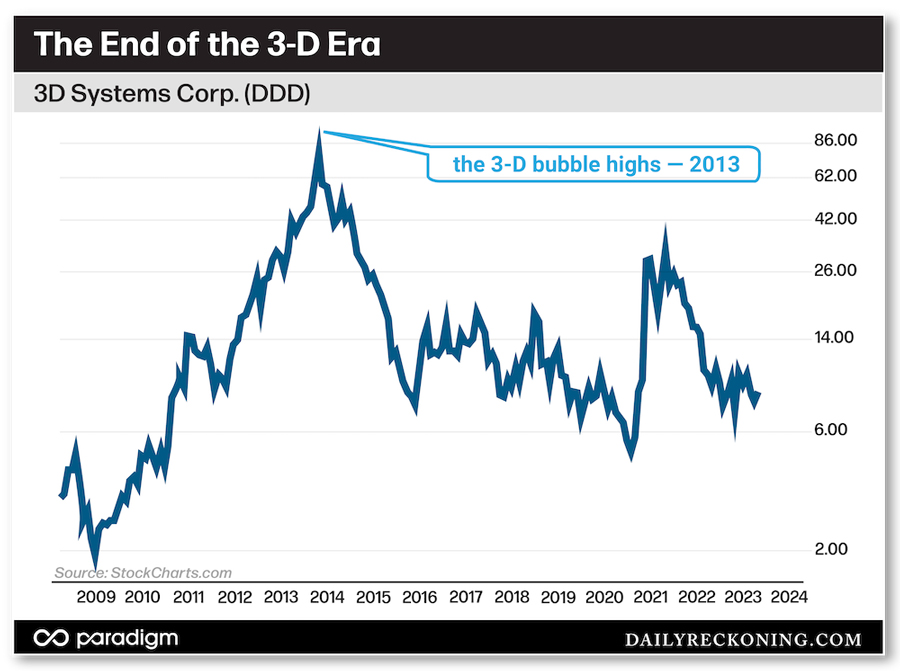 Sure, I'll still come across the occasional article detailing how 3D printing is about to revolutionize manufacturing or transform a specific industry. And this very well could be true. But as far as the market is concerned, the bubble is dead and buried.
So, why even bring it up?
Because right now, two prominent mega-caps are about to go to war over anothersidelined tech bubble. And the outcome could have major repercussions for the furious tech snapback rally that's dominated the market this year.
A Virtual Failure? 
Much like the 3D printing fad, virtual reality (and augmented reality, to some extent) was always supposed to be the next big thing.
VR headsets were going to dominate gaming. Yet aside from some specialty titles, most popular video games remain on traditional consoles. Prototype wearables like Google Glass were also hailed as huge developments. But the nerdy specs never caught on, and consumers still prefer to keep their mobile tech on their phones — not their foreheads.
These setbacks haven't deterred the true believers. Facebook acquired VR headset maker Oculus nearly a decade ago for $2 billion, and has enjoyed middling success with the brand.
But instead of running from past VR failures, Zuckerberg has gone all-in on VR. Heck, he changed the name of his company to Meta. The jury's still out on that move. But to Zuck's credit, he's diving headfirst into the VR deep end.
Meta just announced a new Quest 3 VR headset that is supposed to be smaller and more comfortable than its predecessors. The Quest 3 will retail for $500 later this year — and Meta is also dropping the prices of older Quest models in anticipation of the release.
The timing of this announcement is especially interesting, since Meta was able to front run Apple's Monday announcement of the highly-anticipated Vision Pro headset. Details are rolling in right as I'm about to hand this note off for publication. But from what I've seen, the Vision Pro looks like fancy ski goggles with a $3,500 price tag.
Is this the beginning of a headset battle between two storied tech giants?
More importantly, can Meta and Apple actually capture the world's attention this time around… and re-inflate the VR bubble?
VR, Take Two…
At first glance, the Apple headset is insanely expensive.
Then again, if you told me 20 years ago that people would gleefully fork over thousands of dollars for an iPhone, I'd think you were nuts. If there's a company out there that can turn a novelty electronic device into a must-have product that generates billions in revenue, it's Apple.
While Meta has a decade-long head start in the VR game, Apple has the cool factor. That might not be a problem for Meta right away. But if the Vision Pro gains traction and Apple is able to scale and offer the same experience at a more reasonable price point, it could quickly become the top dog in the VR segment.
Wearing goggles at my virtual workstation to immerse myself in the metaverse and attend meetings isn't exactly my idea of fun. But it's clear that Silicon Valley is desperate to plug us all into the Matrix. It worked with smartphones (when was the last time you were away from your phone for more than a few hours?). Some form of augmented reality will eventually catch on and become the standard interface.
You don't have to wear the silly glasses. Personally, I plan on holding out as long as possible. But you should at least be aware of where all this nonsense could be headed — and what companies are set to grab the biggest slices of the VR pie.
Artificial Intelligence is the hot software ticket right now. But virtual reality hardware and experiences could soon bubble up in this tech-dominated market. I don't think this fad will fade away quietly like those forgotten 3D printers…
Apple stock just printed new all-time highs.
Meta shares have rallied 200% off their November lows.
It's getting weird out there. But at least the trends are easy to spot.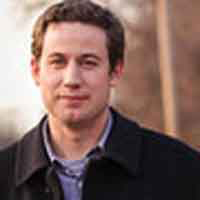 Greg Guenthner, CMT, is chief strategist at Forge Research Group. He has spent the better part of the past two decades developing long-term and short-term strategies with a single goal in mind: to help everyday investors generate outstanding returns and control their financial futures. Greg's charts, analysis, and insights have appeared in Marketwatch, Forbes, Yahoo Finance, and many other financial publications.