Direct Lithium Extraction Is The EV Industry's Shale Boom
Alex Kimani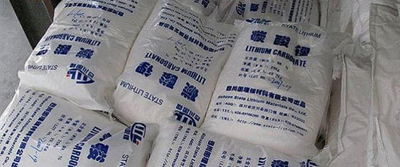 Over the past few years, the lithium markets exploded as the electrification drive went into overdrive. EV makers like Tesla Inc. (NASDAQ:TSLA) have been scrambling to secure supplies amid rapid EV growth and tight lithium supplies, sending lithium carbonate prices up more than sixfold and spodumene up nearly tenfold in the space of a few years. 
But a new lithium extraction technology could change the lithium industry forever and significantly increase the supply of lithium from brine projects, much like shale technology did for oil.
A fleet of direct lithium extraction (DLE) technologies is ready to tap salty brine deposits across North America, Europe, Asia and elsewhere, with the U.S. Geological Survey estimating the technology could unlock 70% of global reserves of the metal. Whereas DLE technologies vary, they are generally comparable to common household water softeners, and aim to extract ~90% of lithium in brine water vs. 50% using conventional ponds. 
Their biggest draw:  they can supply lithium for EV batteries literally in a matter of hours or days, way faster than 12-18 months needed to be filtered through in order to be able to extract lithium carbonate from water-intensive evaporation ponds and open-pit mines.
DLE also comes with the added bonus of offering ESG/sustainability benefits: DLE technologies are portable, able to recycle much of their fresh water and limit hydrochloric acid use.
"The world needs abundant, low-cost lithium to have an energy transition, and DLE has the potential to meet that goal," Ken Hoffman, co-head of the EV Battery Materials Research group at McKinsey & Co., has told Reuters.
"The industry is so close to a major leap forward," John Burba, who helped invent a prominent DLE technology and is IBAT's executive chairman, has told Reuters.
The DLE industry is expected to grow to more than $10 billion in annual revenue within the next decade.
Commercial scale DLE projects are expected to start coming online in 2025, and could supply 13% of global lithium supply by 2030, as per projections by Fastmarkets.
Source: Morgan Stanley
Source: Trading Economics
Bad News For Lithium Bulls
Whereas the DLE boom is definitely great news for EV and battery manufacturers, the news will be received with some trepidation by the lithium bulls.
After a wild rally that saw lithium carbonate prices hit an all-time high of CNY 595,000 per tonne ($82,900 per tonne) in November 2022, lithium carbonate prices in China sunk to a 19-month low ofCNY 168,700 per tonne ($23,500 per tonne) in April 2023, good for a nearly 72% correction as a confluence of negative catalysts conspired to end lithium's biggest rally ever. Related: U.S. Department Of Energy Splashes $9.2B On Ford EV Batteries
First, a rare slowdown in EV demand in the pivotal Chinese market has taken the markets by surprise. According to the China Passenger Car Association (CPCA),  sales of new energy vehicles, including pure battery EVs and plug-in hybrids, fell 6.3% in January, a sharp contrast to a blistering 90% growth in 2022.
"New energy car sales in January didn't meet our expectation, with a rare year-on-year decline in a single month's sales," Cui Dongshu, secretary general of CPCA, has revealed in an online briefing on Wednesday. Dongshu has blamed the  Lunar New Year and the end of EV subsidies for the decline. Starting Jan. 1, 2023, Beijing no longer offers subsidies to buyers of electric vehicles, ending 13 years of the government offering subsidies to EV buyers to achieve price parity with internal combustion vehicles.
Second, news that China's CATL, the world's biggest manufacturer of li-ion batteries for EVs, has started offering discounts on its batteries has not sat well with the markets. In February, Reuters reported that CATL was offering discounts to some Chinese automakers it supplies, which included an assumption that lithium carbonate prices would halve. CATL, which counts Tesla, NIO Inc. (NYSE:NIO), and Volkswagen AG (OTCPK:VWAGY)among its largest clients, is reportedly also offering targeted rebates.
But what has really spooked the markets has been an influx of fresh lithium supply, with looming supply from China, Australia and Chile likely to pull down prices even further, "Supply is coming on stream faster than you can say 'boo'.Demand remains strong but prices have been unsustainable for some time now," analyst Dylan Kelly of Ord Minnett has told Mining.com.
Earlier in the year, Norwegian energy analyst and consultancy Rystad Energy had projected that the global market deficit of lithium will shrink from 76,000 tonnes of lithium carbonate equivalent (LCE) in 2022 to around 20,000 to 30,000 tonnes of LCE in the current year. Goldman Sachs has forecast that lithium carbonate supply will grow at a brisk 33% annual clip, outpacing demand which will only grow at 25% p.a. The mismatch between the two market forces will depress lithium carbonate prices even further with prices expected to sink to $34,000 a tonne in the next 12 months, from around $43,250 per tonne currently, good for another 20% decline.
"The likely supply surge and downstream overcapacity are set to bring lithium prices down subsequently in the medium term," GS said in a Feb. 23 note.
All bets are off once DLE starts going mainstream.
''Our analysis suggests that DLE will widen, rather than steepen, the lithium brine cost curve with an average project likely sitting in the second or third cost quartile. With resulting additional lithium supply we also see risk that DLE implementation could extend the size and duration of lithium market surpluses/reduce deficits vs. our base case SD balance (without a pull forward of demand with new supply), where ~20-40% of LatAm brine projects implementing DLE (recovery from ~50% to ~80%) could add ~70-140ktpa LCE from 2028+, increasing GSe global raw supply by c.8%.''
By Alex Kimani for Oilprice.com



 

 

 

Alex Kimani is a veteran finance writer, investor, engineer and researcher for Safehaven.com. 

 
oilprice.com