Is the Danger Covid or the Vaccine?
Paul Craig Roberts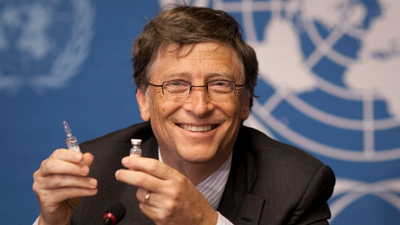 Why is so much evidence being suppressed?
How many Americans are as brave as Buffalo Bills wide receiver Cole Beasley, who announced he would give up playing football before he submits to the NFL's vaccine protocols? https://www.nfl.com/news/bills-wide-receiver-cole-beasley-would-rather-retire-than-get-covid-vaccine
Health care employees and many other Americans are experiencing pressure to accept vaccination or be fired. For example, a hospital in Texas has made vaccination a condition of employment. I can understand the reluctance of a nurse or doctor, who has witnessed severe injury and death to those who were vaccinated, being unwilling to subject themselves to the risk. They have exposed themselves for 16 months to risk of infection by treating those who are infected. Now they are declared to be a risk to patients because they are not vaccinated and are pressured to accept the high risk of injury from the vaccine.
David Ramsey offers advice to one nurse:
Notice how quickly American corporations have taken to the idea that they have the right to make deeply personal decisions for employees. It is no longer just US presidents, such as Bush and Obama, who claim authority to set aside our constitutional protections and throw us in prison and execute us without due process, private profit-making corporations are now asserting the right to make our personal decisions.
What does this tell us about the belief in freedom in America? It tells us that it is the last thing public and private leaders think about. Freedom? What is that? The right to disagree with the government, the boss, the media? That's terrorism. That's conspiracy theory. That's being uncooperative. Take off the tinfoil hat and do as you are told.
This is what everyone who works for a US corporation experiences. Take the vaccine. Don't use these pronouns. Go to sensitivity training. Submit! Submit! Submit!
That is America today. Notice how quickly it came on us. Compare today with 16 months ago and observe the rapid erosion of freedom.
During the 20th century Cold War, Americans heard about "captive nations." Today America is a captive nation.
Employers' demands that employees submit to vaccination are not merely assertions of authority over personal decisions and violations of freedom. A lot of evidence indicates that vaccination mandates endanger people's lives. Much evidence indicates a high incidence of death and serious injury associated with Covid vaccination and that the vaccine itself is causing the variants. See below for one such warning.
The scientific evidence should be publicly debated. Instead, the evidence is suppressed. If the evidence is mistaken, it should be easy to show that to be the case. So why is it suppressed instead of examined and debated? How can it be that corporate executives and boards can be ignorant of the dangers to which they demand employees subject themselves?
Is this a plot against life as people increasingly believe, or is it just stupidity and incompetence on the part of those in leadership positions. Neither answer is reassuring.
Dr. Peter McCullough provides one of the many unambiguous warnings issued by highly qualified experts, people far more knowledgeable than Tony Fauci, a medical bureaucrat whose lifetime work has been to maximize the profits of the pharmaceutical industry:
https://survivalblog.science.blog/2021/06/20/covid-vaccines-have-already-killed-50000-americans/
Dr. Peter McCullough – COVID Vaccines Have Already Killed 50,000 Americans. Is the United States gearing up to force people to submit to vaccination?
Dr. McCullough is Vice Chief of Internal Medicine at Baylor University, editor of Reviews in Cardiovascular Medicine, senior editor of the American Journal of Cardiology, editor of the textbook Cardiorenal Medicine, and president of the Cardiorenal Society.
"The first wave of the bioterrorism was a respiratory virus that spread across the world, and affected relatively few people—about one percent of many populations—but generated great fear," McCullough explained during the Oval Media webinar with other doctors. He noted that the virus targeted "mostly the frail and the elderly, but for otherwise well people, it was much like having the common cold."
Dr. McCullough has treated many patients with the disease, written papers on it, had the disease himself, and has also seen a death in his own family due to COVID.
He believes that fear of the virus was used very quickly to generate policies that would hugely impact human life, such as the draconian lockdowns.
"Every single thing that was done in public health in response to the pandemic made it worse," he pointed out.
McCullough explained that early on, as a doctor treating COVID patients, he came up with an early treatment regimen for those struck with the virus, which reduced hospital stays by about 85 percent, and said he began publishing papers on what he had learned. The doctor noted that he was "met with resistance at all levels" in terms of actually treating patients and publishing his papers.
"Fortunately I had enough publication strength to publish the only two papers in the entire medical literature that teaches doctors how to treat COVID-19 patients at home to prevent hospitalization," he said.
"What we have discovered is that the suppression of early treatment was tightly linked to the development of a vaccine, and the entire program—and in a sense, bioterrorism phase one— was rolled out, and was really about keeping the population in fear, and in isolation preparing them to accept the vaccine, which appears to be phase two of a bioterrorism operation."
McCullough explained that both the coronavirus and the vaccines deliver "to the human body, the spike protein, which is the gain of function target of this bioterrorism research."
"Fortunately I had enough publication strength to publish the only two papers in the entire medical literature that teaches doctors how to treat COVID-19 patients at home to prevent hospitalization," he said
"What we have discovered is that the suppression of early treatment was tightly linked to the development of a vaccine, and the entire program—and in a sense, bioterrorism phase one— was rolled out, and was really about keeping the population in fear, and in isolation preparing them to accept the vaccine, which appears to be phase two of a bioterrorism operation."
McCullough explained that both the coronavirus and the vaccines deliver "to the human body, the spike protein, which is the gain of function target of this bioterrorism research."
He acknowledged that he couldn't come out and say this on national television because the medical establishment has done such a thorough job of propagandizing the issue.
"What we have learned over time is that we could no longer communicate with government agencies. We actually couldn't communicate with our propagandized colleagues in major medical centers, all of which appear to be under a spell, almost as if they've been hypnotized."
"Good doctors are doing unthinkable things like injecting biologically active messenger RNA that produces this pathogenic spike protein into pregnant women. I think when these doctors wake up from their trance, they're going to be shocked to think what they've done to people," he said, echoing what he, and Dr. Harvey Risch, professor at the Yale School of Public Health, told Fox News host Laura Ingraham during an interview last month. 
Last summer McCullolugh started an early treatment initiative to keep COVID patients out of the hospital, which involved organizing multiple groups of medical doctors in the United States and abroad.  The doctor noted that some governments tried to block these doctors from providing the treatments, but with the help of the Association of Physicians and Surgeons, they were able to put out a home patient guide, and in the U.S., organized four different tele-medical services, and fifteen regional tele-medical services.
This way, people who were stricken with COVID-19, were able to call in to these services and get the medications they needed prescribed to local pharmacies, or mail order distribution pharmacies, he explained.
"Without the government really even understanding what was going on, we crushed the epidemic curve of the United States," McCullough claimed. "Toward the end of December and January, we basically took care of the pandemic with about 500 doctors and telemedicine services, and to this day, we treat about 25 percent of the U.S. COVID-19 population that are actually at high risk, over age 50 with medical problems that present with severe symptoms."
"We know that  this is phase two of bioterrorism, we don't know who's behind it, but we know that they want a needle in every arm to inject messenger RNA, or adenoviral DNA into every human being," he said. "They want every human being." The doctor later warned that the experimental vaccines could ultimately lead to cancers, and sterilize young women.
Dr. McCullough said his goal is to set apart a large group of people that the system cannot get to, which would include those who have already had the virus, those with immunity, children, pregnant women, and child-bearing women.
The cardiologist went on to say that because there is no clinical benefit in young people whatsoever to get the vaccine, even one case of myocarditis or pericarditis following the shots "is too many," yet even though the CDC is aware of hundreds of alarming reports of cases of heart swelling in teenagers and young adults, they're only going to reevaluate the matter later on in June. He accused the medical establishment of neglecting to to do anything to reduce the risks of the vaccines.
As someone who has chaired over two dozen vaccine safety monitoring boards for the FDA, and National Institute for Health, McCullough had room to criticize how the vaccines have been rolled out.
"With this program, there is no critical event committee, there is no data-safety monitoring board, and there's no human ethics committee. Those structures are mandatory for all large clinical investigations, and so the word that's really used for what's going on is malfeasance, that's wrongdoing of people in authority," the doctor explained.
"Without any safety measures in place, you can see what's going on," he continued.
"Basically it's the largest application of a biological product with the greatest amount of morbidity and mortality in the history of our country."
"We are at over 5,000 deaths so far, as you know, and I think about 15,000 hospitalizations. In the EU it's over 10,000 deaths. We are working with the Center for Medicaid (CMS) data, and we have a pretty good lead that the real number is tenfold."
McCullough explained that because the Vaccine Adverse Event Reporting System (VAERS) database only amounts to about 10 percent of the bad reactions to the vaccines, his team has had to go to other sources for information.
"We have now a whistleblower inside the CMS, and we have two whistleblowers in the CDC," the doctor revealed. "We think we have 50,000 dead Americans. Fifty thousand deaths. So we actually have more deaths due to the vaccine per day than certainly the viral illness by far. It's basically propagandized bioterrorism by injection."
Dr. McCullough said he's seen people in his office with cases of portal vein thrombosis, myocarditis, and serious memory problems post-vaccination. "It's so disconcerting," he said.
"If you said this is all a Gates Foundation program to reduce the population, it's fitting very well with that hypothesis, right? The first wave was to kill the old people by the respiratory infection, the second wave is to take the survivors and target the young people and sterilize them," he said.
"If you notice the messaging in the country, in the United States, they're not even interested in old people now. They want the kids. They want the kids, kids, kids, kids kids! They're such a focus on the kids," he said, noting that in Toronto, Canada, last month, they lured the children with promises of ice-cream to get the jab. According to one report, the government of Ontario—-which doesn't require parental consent for children to get vaccinated—-encouraged the kids to get the Pfizer vaccine at a pop-up vaccine event.
"They held the parents back, and they were vaccinating the kids," the doctor reported. He said his Canadian wife's mother was forcibly vaccinated against her will.
McCullough predicted that the United States is gearing up to force people into getting the injections.
"We have to stop it, and we have to see what's behind it," he concluded.
Hon. Paul Craig Roberts is the John M. Olin Fellow at the Institute for Political Economy, Senior Research Fellow at the Hoover Institution, Stanford University, and Research Fellow at the Independent Institute. A former editor and columnist for The Wall Street Journal and columnist for Business Week and the Scripps Howard News Service, he is a nationally syndicated columnist for Creators Syndicate in Los Angeles and a columnist for Investor's Business Daily. In 1992 he received the Warren Brookes Award for Excellence in Journalism. In 1993 the Forbes Media Guide ranked him as one of the top seven journalists.

He was Distinguished Fellow at the Cato Institute from 1993 to 1996. From 1982 through 1993, he held the William E. Simon Chair in Political Economy at the Center for Strategic and International Studies. During 1981-82 he served as Assistant Secretary of the Treasury for Economic Policy. President Reagan and Treasury Secretary Regan credited him with a major role in the Economic Recovery Tax Act of 1981, and he was awarded the Treasury Department's Meritorious Service Award for "his outstanding contributions to the formulation of United States economic policy." From 1975 to 1978, Dr. Roberts served on the congressional staff where he drafted the Kemp-Roth bill and played a leading role in developing bipartisan support for a supply-side economic policy.

In 1987 the French government recognized him as "the artisan of a renewal in economic science and policy after half a century of state interventionism" and inducted him into the Legion of Honor.

Dr. Roberts' latest books are The Tyranny of Good Intentions, co-authored with IPE Fellow Lawrence Stratton, and published by Prima Publishing in May 2000, and Chile: Two Visions - The Allende-Pinochet Era, co-authored with IPE Fellow Karen Araujo, and published in Spanish by Universidad Nacional Andres Bello in Santiago, Chile, in November 2000. The Capitalist Revolution in Latin America, co-authored with IPE Fellow Karen LaFollette Araujo, was published by Oxford University Press in 1997. A Spanish language edition was published by Oxford in 1999. The New Colorline: How Quotas and Privilege Destroy Democracy, co-authored with Lawrence Stratton, was published by Regnery in 1995. A paperback edition was published in 1997. Meltdown: Inside the Soviet Economy, co-authored with Karen LaFollette, was published by the Cato Institute in 1990. Harvard University Press published his book, The Supply-Side Revolution, in 1984. Widely reviewed and favorably received, the book was praised by Forbes as "a timely masterpiece that will have real impact on economic thinking in the years ahead." Dr. Roberts is the author of Alienation and the Soviet Economy, published in 1971 and republished in 1990. He is the author of Marx's Theory of Exchange, Alienation and Crisis, published in 1973 and republished in 1983. A Spanish language edition was published in 1974.

Dr. Roberts has held numerous academic appointments. He has contributed chapters to numerous books and has published many articles in journals of scholarship, including the Journal of Political Economy, Oxford Economic Papers, Journal of Law and Economics, Studies in Banking and Finance, Journal of Monetary Economics, Public Finance Quarterly, Public Choice, Classica et Mediaevalia, Ethics, Slavic Review, Soviet Studies, Rivista de Political Economica, and Zeitschrift fur Wirtschafspolitik. He has entries in the McGraw-Hill Encyclopedia of Economics and the New Palgrave Dictionary of Money and Finance. He has contributed to Commentary, The Public Interest, The National Interest, Harper's, the New York Times, The Washington Post, The Los Angeles Times, Fortune, London Times, The Financial Times, TLS, The Spectator, Il Sole 24 Ore, Le Figaro, Liberation, and the Nihon Keizai Shimbun. He has testified before committees of Congress on 30 occasions.

Dr. Roberts was educated at the Georgia Institute of Technology (B.S.), the University of Virginia (Ph.D.), the University of California at Berkeley and Oxford University where he was a member of Merton College.

He is listed in Who's Who in America, Who's Who in the World, The Dictionary of International Biography, Outstanding People of the Twentieth Century, and 1000 Leaders of World Influence. His latest book, HOW THE ECONOMY WAS LOST, has just been published by CounterPunch/AK Press. He can be reached at: [email protected]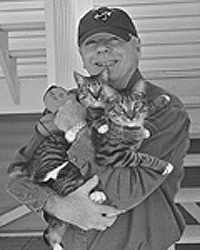 Please Donate
I listen to my readers. In March 2010, I terminated my syndicated column. Thousands of you protested. So persuasive were your emails asking me to reconsider and to continue writing that, two months later, I began writing again.
In order to create a coherent uncensored and unedited archive of my writings, The Institute For Political Economy, a non-profit organization that supports research, writing and books, has established this site, thus gratifying readers' demands that I continue to provide analyses of events in our time.
In order to stay up, this site needs to pay for itself.