Why Countries Collapse
Paul Craig Roberts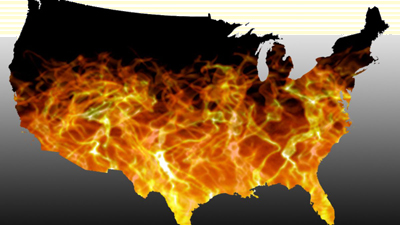 Dmitry Orlov and Vladimir Putin believe the US is failing, because the US government, in Putin's words, is "making sure-footed strides directly along the path of the Soviet Union."
These strides are, in Orlov's words: "exorbitant debt, problems in the energy sector and unreformable political systems mired in corruption, their elites delusional in their feelings of omnipotence. And now comes a truly eerie analogy: the powder keg that detonated under the USSR was ethnic nationalism and separatism; and the powder keg that is currently detonating under the US is "woke" (anti-)racism: another brand of ethnic fascism but with American characteristics." https://www.lewrockwell.com/2021/06/dmitry-orlov/putin-fully-agrees-with-me/ 
I don't deny that these problems afflicted the Soviet Union and afflict the US today.  Certainly, such problems, if not successfully dealt with, could bring about failure.  However, in my view the Soviet Union collapsed because the belief system collapsed.  The United or Disunited States is collapsing for the same reason, as is all of the Western World.  Whether Russia joins this collapse as well remains to be seen.
The Soviet Union collapsed because communism did not produce the plenty that it promised, or the freedom, and frustrated communist reformers were sick of the system.  Dissidents were punished, at times severely, and propaganda was used to control the narrative as it is used today in the US.  The remaining threads of belief were cut when hardline elements in the Communist Party placed President Gorbachev under house arrest.
In the Western world the destruction of belief has been underway for many decades.  The French novelist Jean Raspail captured the collapse of Western belief and its consequences in his novel, The Camp of the Saints, 48 years ago in 1973.  The collapse is clearly visible today. The French, the Germans, the British, the Scandinavians cannot resist the dark-skinned immigrant-invaders that are are finally conquering Western Christianity with Islam.
German belief in themselves and their country was destroyed by American control of their educational system since 1945. Germans are indoctrinated with the belief that their country is shameful, responsible for heinous acts supported by the German people. Any manifestation of German pride or any defense of German ethnicity against immigrant-invaders is treated as a manifestation of Nazism.  https://www.unz.com/ghood/the-washington-post-treat-america-like-a-conquered-nation/ 
In Britain assorted intellectuals and university professors have damned the British for their colonialism.  Generation by generation the attack has eroded away British belief in their country.  Today "the privileged few," the students at Magdalen College, Oxford University, are "uncomfortable" with a portrait of Queen Elizabeth in their common room and have removed the image of the Queen of England from their presence.  Quite clearly, the disassociation of the privileged few from their country is extreme.  How must the down and out feel?
In France the only politician who represents French ethnicity is Marine Le Pen, but the French ethnics will not elect the only politician who believes in a French nationalist state based on French ethnicity.  When the Establishment is not trying to arrest her, they are calling her a nazi. So, if you are French and you stand for French people, you are a nazi.  If patriotism still exists, it has been removed from association with French ethnicity.
In the now throughly Disunited States, split not north and south but red and blue, in the blue states white Americans are regarded as systemic racist oppressors of blacks and perpetrators of genocide of the native tribes.  There is much talk of paying restitution, but the emphasis now is on eliminating "whiteness."  For the extremists, this means killing off the whites.  You can see the flavor here:  https://www.paulcraigroberts.org/2021/06/11/expressions-of-anti-white-hatred-in-high-places-aruna-khilanani-at-yale/  For others it means eliminating Western culture.
Black studies programs in American universities and all blue state public school systems and some red state ones, although the red states are moving against it, teach that white people are racist by nature and naturally oppress "people of color."  The effect of this teaching is to create hatred of whites on the part of "people of color" while destroying the confidence of white Americans to defend themselves from accusations, punishments, and violence.  The manifestations of the attacks on white Americans are everywhere.  Indeed, we drown in them.  Yet there is no public or political discussion of the official demonization of white Americans, which is being implemented as the official policy of the Democrat Party.  
As in Raspail's novel the attack on French nationalists was led by the French themselves, so in the Disunited States the fierce demonizing attacks on white Americans are led by white American liberals.  Self-repudiation by white persons is the rule in the Western world.
In New Zealand there was or is about to be a vote to dispossess themselves and hand over part of the country that New Zealanders built to the descendants of the original native inhabitants.  There is similar intent in Australia and Canada.  The Germans for years have been paying billions of dollars to the "descendants of the Holocaust."  
Even the US military is being programmed to weed out alleged racist attitudes toward people of color.  If white US soldiers are guilty of oppressing blacks, they are also guilty of oppressing Arabs and Asians.  How then can US troops fight in the Middle East or against China? If blacks have been oppressed, the US has oppressed people of color in the Arab countries it has bombed and invaded for 20 years.  Is the US military being conditioned so that it can only fight white people? Are US sanctions against China, North Korea, and Iran racist?
Will self-denunciation spread to Russia and China?  Both are vulnerable.  Both stupidly welcomed Western influence and have a professorial class of academics imbued with Western thinking.  Think about the oppression under Stalin, the Kulaks and so forth, the gulag, the executions of "enemies of the people."  Think about Mao and all those he eliminated.  And Pol Pot. 
Is the answer that class oppressions are OK, but not racial oppressions?  
In North America no one alive today has been a slave or owned a slave.  In North America slavery ended 156 years ago. If American white persons have to pay a price for what happened long before their time, how far back and how widely applied shall the punishments be?  What does Turkey owe descendants of Byzantium?  What do descendants of Barbary Pirates owe descendants of Americans they enslaved? What do descendants of Muslims who raided Italian coastal towns for slaves have to pay descendants of the slaves?  What restitution must Israel make for stealing Palestine from the Palestinians?  What do descendants of Normans have to pay descendants of Anglo-Saxons for conquering England?
What do the black inhabitants of Benin, formerly Dahomey, owe the descendants of black slaves Dahomey sold into slavery?  
Black Africans were were the mainstay of the slave trade:  
"The Atlantic slave trade peaked in the late 18th century when the largest number of slaves were captured on raiding expeditions into the interior of West Africa. These expeditions were typically carried out by African states, such as the Bono State, Oyo empire (Yoruba), Kong Empire, Kingdom of Benin, Imamate of Futa Jallon, Imamate of Futa Toro, Kingdom of Koya, Kingdom of Khasso, Kingdom of Kaabu, Fante Confederacy, Ashanti Confederacy, Aro Confederacy and the kingdom of Dahomey.[43][44] Europeans rarely entered the interior of Africa, due to fear of disease and moreover fierce African resistance. The slaves were brought to coastal outposts where they were traded for goods."
"African states played a key role in the slave trade, and slavery was a common practice among Sub Saharan Africans before the involvement of the Arabs, Berbers and Europeans. There were three types: those who were slaves through conquest, those who were slaves due to unpaid debts, or those whose parents gave them as slaves to tribal chiefs. Chieftains would barter their slaves to Arab, Berber, Ottoman or European buyers for rum, spices, cloth or other goods.[48] Selling captives or prisoners was commonly practiced among Africans, Turks, Berbers and Arabs during that era."
"The kings of Dahomey sold their war captives into transatlantic slavery, who otherwise may have been killed in a ceremony known as the Annual Customs. As one of West Africa's principal slave states, Dahomey became extremely unpopular with neighbouring peoples.[51][52][53] Like the Bambara Empire to the east, the Khasso kingdoms depended heavily on the slave trade for their economy. A family's status was indicated by the number of slaves it owned, leading to wars for the sole purpose of taking more captives. This trade led the Khasso into increasing contact with the European settlements of Africa's west coast, particularly the French.[54] Benin grew increasingly rich during the 16th and 17th centuries on the slave trade with Europe; slaves from enemy states of the interior were sold, and carried to the Americas in Dutch and Portuguese ships. The Bight of Benin's shore soon came to be known as the 'Slave Coast.'"   https://en.wikipedia.org/wiki/History_of_slavery. 
According to Wikipedia's entry, "History of Slavery," today there is still some slavery in modern Nigeria, Benin, Sudan and parts of Ghana.  Yet "black studies" and Critical Race Theory focus on 19th century slavery in the United States.
In other words, the only interest in slavery is in using it as a weapon against American white persons.
Slavery among black Africans existed long before the transatlantic slave trade. The black slaves sold to Europeans were first enslaved by other blacks.  Yet black slavery is blamed on white people.  This lie is used to foment hatred of whites by blacks and self-hatred by whites indoctrinated in their guilt.  Clearly, this lie has destroyed any prospect of a multicultural America, which is the only America the white liberals believe in.
Hon. Paul Craig Roberts is the John M. Olin Fellow at the Institute for Political Economy, Senior Research Fellow at the Hoover Institution, Stanford University, and Research Fellow at the Independent Institute. A former editor and columnist for The Wall Street Journal and columnist for Business Week and the Scripps Howard News Service, he is a nationally syndicated columnist for Creators Syndicate in Los Angeles and a columnist for Investor's Business Daily. In 1992 he received the Warren Brookes Award for Excellence in Journalism. In 1993 the Forbes Media Guide ranked him as one of the top seven journalists.

He was Distinguished Fellow at the Cato Institute from 1993 to 1996. From 1982 through 1993, he held the William E. Simon Chair in Political Economy at the Center for Strategic and International Studies. During 1981-82 he served as Assistant Secretary of the Treasury for Economic Policy. President Reagan and Treasury Secretary Regan credited him with a major role in the Economic Recovery Tax Act of 1981, and he was awarded the Treasury Department's Meritorious Service Award for "his outstanding contributions to the formulation of United States economic policy." From 1975 to 1978, Dr. Roberts served on the congressional staff where he drafted the Kemp-Roth bill and played a leading role in developing bipartisan support for a supply-side economic policy.

In 1987 the French government recognized him as "the artisan of a renewal in economic science and policy after half a century of state interventionism" and inducted him into the Legion of Honor.

Dr. Roberts' latest books are The Tyranny of Good Intentions, co-authored with IPE Fellow Lawrence Stratton, and published by Prima Publishing in May 2000, and Chile: Two Visions - The Allende-Pinochet Era, co-authored with IPE Fellow Karen Araujo, and published in Spanish by Universidad Nacional Andres Bello in Santiago, Chile, in November 2000. The Capitalist Revolution in Latin America, co-authored with IPE Fellow Karen LaFollette Araujo, was published by Oxford University Press in 1997. A Spanish language edition was published by Oxford in 1999. The New Colorline: How Quotas and Privilege Destroy Democracy, co-authored with Lawrence Stratton, was published by Regnery in 1995. A paperback edition was published in 1997. Meltdown: Inside the Soviet Economy, co-authored with Karen LaFollette, was published by the Cato Institute in 1990. Harvard University Press published his book, The Supply-Side Revolution, in 1984. Widely reviewed and favorably received, the book was praised by Forbes as "a timely masterpiece that will have real impact on economic thinking in the years ahead." Dr. Roberts is the author of Alienation and the Soviet Economy, published in 1971 and republished in 1990. He is the author of Marx's Theory of Exchange, Alienation and Crisis, published in 1973 and republished in 1983. A Spanish language edition was published in 1974.

Dr. Roberts has held numerous academic appointments. He has contributed chapters to numerous books and has published many articles in journals of scholarship, including the Journal of Political Economy, Oxford Economic Papers, Journal of Law and Economics, Studies in Banking and Finance, Journal of Monetary Economics, Public Finance Quarterly, Public Choice, Classica et Mediaevalia, Ethics, Slavic Review, Soviet Studies, Rivista de Political Economica, and Zeitschrift fur Wirtschafspolitik. He has entries in the McGraw-Hill Encyclopedia of Economics and the New Palgrave Dictionary of Money and Finance. He has contributed to Commentary, The Public Interest, The National Interest, Harper's, the New York Times, The Washington Post, The Los Angeles Times, Fortune, London Times, The Financial Times, TLS, The Spectator, Il Sole 24 Ore, Le Figaro, Liberation, and the Nihon Keizai Shimbun. He has testified before committees of Congress on 30 occasions.

Dr. Roberts was educated at the Georgia Institute of Technology (B.S.), the University of Virginia (Ph.D.), the University of California at Berkeley and Oxford University where he was a member of Merton College.

He is listed in Who's Who in America, Who's Who in the World, The Dictionary of International Biography, Outstanding People of the Twentieth Century, and 1000 Leaders of World Influence. His latest book, HOW THE ECONOMY WAS LOST, has just been published by CounterPunch/AK Press. He can be reached at: [email protected]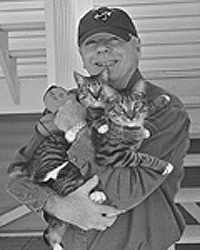 Please Donate
I listen to my readers. In March 2010, I terminated my syndicated column. Thousands of you protested. So persuasive were your emails asking me to reconsider and to continue writing that, two months later, I began writing again.
In order to create a coherent uncensored and unedited archive of my writings, The Institute For Political Economy, a non-profit organization that supports research, writing and books, has established this site, thus gratifying readers' demands that I continue to provide analyses of events in our time.
In order to stay up, this site needs to pay for itself.