V-Shaped Narrative Dies As Commercial Real Estate Bust Accelerates
Tyler Durden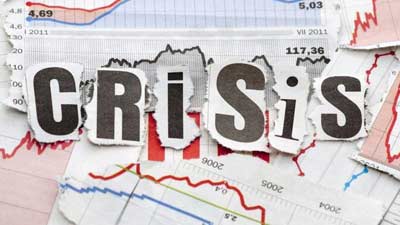 The last week of June marks the time when investors lost hope for a V-shaped economic recovery as confirmed COVID-19 cases are exponentially rising in Texas, Florida, and California, and the Tri-state area imposed quarantine restrictions on travelers. Reopening in some of these states has also been delayed as retailers close up brick and mortar shops for a second time. 
With that being said - the V-shaped recovery narrative is imploding - as many on Wall Street indiscriminately bought stocks (some used picking Scrabble letters to buy) as their belief in the Federal Reserve's money-printing would lift the economy out of one of the worst downturns since the 1930s. 
Though the economy was never lifted in a V-shaped formation, instead, the stock market rose to new highs as wreckless financial speculation led to an army of Robinhood daytraders buying bankrupted companies. 
With the euphoric period likely behind us, notably, because the Fed's balance sheet has contracted over the last several weeks and virus cases across the country are soaring - we now turn our attention to the commercial real estate bust. 
During euphoric periods, like what's happened over the last several months in financial markets, the bad news is usually overpowered with happy stories (sometimes from Larry Kudlow) - but as sentiment shifts - we must not lose track of the instabilities that can wreck the financial system.
Bloomberg cites a new report via real estate research firm Savills, which details how the Manhattan commercial real estate industry could be headed for a prolonged downturn if there's no V-shaped recovery in the economy. 
The report says Manhattan's office rents are likely headed to their lowest levels since 2012, that is if the economy doesn't have a speedy recovery. That means asking rents could drop by 26% to about $62.47 a square foot, the real estate services firm said. 
A speedy recovery or not - the trend in corporate America is to work from home - companies have found ways to implement remote access for employees - and this trend will only gain momentum. 
That being said, the office market in New York City is headed for a serious bust - with recovery years away. 
"Many assume that when the stay-at-home measures are lifted, there will still be Covid-19 fears that will continue to materially influence behaviors and the economy," Savills said. "These fears will likely remain until a vaccine or antibody therapy is developed and widely available, which experts currently estimate is at least 12 months away."
It's not just the office market that is in trouble - we noted this week that one-third of hotels in the city could go bankrupt. 
The cracks in commercial real estate have already emerged, in early June, there was a massive jump in CMBS delinquencies, suggesting the bust has only begun. 
For more clarity on the recovery timeframes - UCLA Anderson Forecast's latest report suggests 2023.

our mission:

to widen the scope of financial, economic and political information available to the professional investing public.
to skeptically examine and, where necessary, attack the flaccid institution that financial journalism has become.
to liberate oppressed knowledge.
to provide analysis uninhibited by political constraint.
to facilitate information's unending quest for freedom.
our method: pseudonymous speech...
Anonymity is a shield from the tyranny of the majority. it thus exemplifies the purpose behind the bill of rights, and of the first amendment in particular: to protect unpopular individuals from retaliation-- and their ideas from suppression-- at the hand of an intolerant society.

...responsibly used.

The right to remain anonymous may be abused when it shields fraudulent conduct. but political speech by its nature will sometimes have unpalatable consequences, and, in general, our society accords greater weight to the value of free speech than to the dangers of its misuse.

Though often maligned (typically by those frustrated by an inability to engage in ad hominem attacks) anonymous speech has a long and storied history in the united states. used by the likes of mark twain (aka samuel langhorne clemens) to criticize common ignorance, and perhaps most famously by alexander hamilton, james madison and john jay (aka publius) to write the federalist papers, we think ourselves in good company in using one or another nom de plume. particularly in light of an emerging trend against vocalizing public dissent in the united states, we believe in the critical importance of anonymity and its role in dissident speech. like the economist magazine, we also believe that keeping authorship anonymous moves the focus of discussion to the content of speech and away from the speaker- as it should be. we believe not only that you should be comfortable with anonymous speech in such an environment, but that you should be suspicious of any speech that isn't.