Gangster State Capitalism
Paul Craig Roberts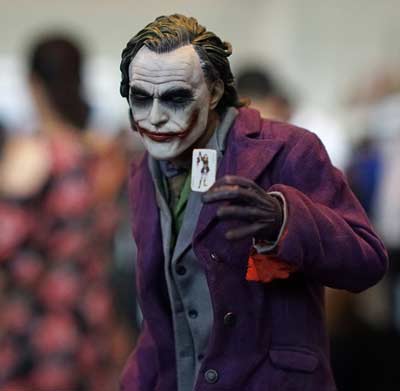 Hanne Herland of the European Herland Report has just had her book published in which she argues that the ruling elite has resurrected feudalism by financializing the economy and offshoring middle class jobs.  The title is New Left Tyranny, but it is about gangster state capitalism.
Historically, capitalism freed labor from bondage by making labor the private property of the person. Serfs who owed labor obligations to lords became free individuals. Free labor markets and emergent capitalism made productive by technological advancements created with time rising living standards and a free people determined to protect their independence by holding government accountable. 
This system was eventually wrecked by banks that financialized the economy and diverted discretionary personal income to the payment of interests and fees to banks, and by global corporations that moved first world jobs to Asia, thus raising their profits at the expense of domestic consumer purchasing power and living standards.  The result was the concentration of income and wealth in the hands of a few multi-billionaires.
First world work forces were re-enserfed as part-time jobs with no health or pension benefits replaced the security of a middle class existence. Corporate investment in the US ceased as corporations used their profits to buy back their own stocks, thus raising share prices and maximizing executive bonuses and shareholders' capital gains.  This selfish management of corporations brought economic growth to a halt.  The ladders of upward mobility were dismantled.
Growing economic uncertainty for larger numbers of people put further stress on already stressed marriage and family relationships. Years of attacks by left-wing intellectuals on Western principles and values, the re-writing of history to serve left-wing agendas, the dilution of national identity in diversity and multiculturalism, and the teaching of race and gender hatreds by Identity Politics has produced a disunited and dysfunctional society.  In the US the Democrat Party has abandoned the working class it once championed, labeling blue collar workers "the Trump deplorables."  
Everywhere in the Western World Towers of Babel are being erected. The ethnic nationalities that constituted a country are becoming increasingly alienated from their country as it ceases to be theirs.  In France, Sweden, and Germany law favors immigrant-invaders over the ethnicities—French, Swedes, Germans—that gave the countries their names. Ethnic nationalities are also under attack from the European Union whose purpose is to replace European ethnicities with "Europeans" of no ethnicity.  Everywhere the bonds that held things together are being severed.
Tyranny can be the only outcome.
Democracy is touted, but everywhere in the Western World the traditional ethnicities feel powerless and unable to affect how they are governed. Dissent is censored by the ruling elites who have in place powerful means to control explanations and to implement agendas that the people do not support.  
Capitalism, no longer productive, has turned to looting. Privatization is the method.  First it was third world countries that were looted. Then the weaker first world countries such as Greece, which lost its municipal water companies and ports. Real estate speculators made a grab for the country's protected islands. Now it is the public sectors of the First World countries that are being looted. Regulations that protect the environment are ignored or withdrawn so that private firms can plunder national forests and mine wildlife refuges. Valuable public assets are sold at prices below value to well-connected elites. For example, the British post office was sold to a private company at a fraction of the value of the properties it owned. France sold off its public companies. New private firms are created, the revenues of which come entirely from public budgets.  The number of private businesses today whose only revenues come from some government's budget is stunning. 
The examples of politicians creating private businesses for politically-connected people by assigning the provision of various government services to private companies is endless. The state of Florida has contracted out to a private firm the issuance of new vehicle license tags. Will driver's licenses be next? Soldiers no longer perform guard duty or KP.  The army is fed and guarded by private contractors. https://www.orlandosentinel.com/news/os-xpm-1986-06-12-0230100171-story.html 
The claim is always made that it is less costly and saves taxpayers money to rely on the private sector, but it always costs much more. Individuals working for private military contractors, for example, earn between $9,000 and $22,500 per month. If the person is working abroad, $104,100 of his earnings are tax free under the IRS foreign earned income inclusion. A soldier earns $1,468 a month.  A captain's pay is $4,952.
In the US traditional government functions are being turned over to newly created "private" companies that have no customers but the government.  Soon the US government will be merely a revenue collector that hands out money to private firms.
Private billionaires will have superseded the government just as in the feudal age Dukes, earls, and barons superseded the king.
Hon. Paul Craig Roberts is the John M. Olin Fellow at the Institute for Political Economy, Senior Research Fellow at the Hoover Institution, Stanford University, and Research Fellow at the Independent Institute. A former editor and columnist for The Wall Street Journal and columnist for Business Week and the Scripps Howard News Service, he is a nationally syndicated columnist for Creators Syndicate in Los Angeles and a columnist for Investor's Business Daily. In 1992 he received the Warren Brookes Award for Excellence in Journalism. In 1993 the Forbes Media Guide ranked him as one of the top seven journalists.

He was Distinguished Fellow at the Cato Institute from 1993 to 1996. From 1982 through 1993, he held the William E. Simon Chair in Political Economy at the Center for Strategic and International Studies. During 1981-82 he served as Assistant Secretary of the Treasury for Economic Policy. President Reagan and Treasury Secretary Regan credited him with a major role in the Economic Recovery Tax Act of 1981, and he was awarded the Treasury Department's Meritorious Service Award for "his outstanding contributions to the formulation of United States economic policy." From 1975 to 1978, Dr. Roberts served on the congressional staff where he drafted the Kemp-Roth bill and played a leading role in developing bipartisan support for a supply-side economic policy.

In 1987 the French government recognized him as "the artisan of a renewal in economic science and policy after half a century of state interventionism" and inducted him into the Legion of Honor.

Dr. Roberts' latest books are The Tyranny of Good Intentions, co-authored with IPE Fellow Lawrence Stratton, and published by Prima Publishing in May 2000, and Chile: Two Visions - The Allende-Pinochet Era, co-authored with IPE Fellow Karen Araujo, and published in Spanish by Universidad Nacional Andres Bello in Santiago, Chile, in November 2000. The Capitalist Revolution in Latin America, co-authored with IPE Fellow Karen LaFollette Araujo, was published by Oxford University Press in 1997. A Spanish language edition was published by Oxford in 1999. The New Colorline: How Quotas and Privilege Destroy Democracy, co-authored with Lawrence Stratton, was published by Regnery in 1995. A paperback edition was published in 1997. Meltdown: Inside the Soviet Economy, co-authored with Karen LaFollette, was published by the Cato Institute in 1990. Harvard University Press published his book, The Supply-Side Revolution, in 1984. Widely reviewed and favorably received, the book was praised by Forbes as "a timely masterpiece that will have real impact on economic thinking in the years ahead." Dr. Roberts is the author of Alienation and the Soviet Economy, published in 1971 and republished in 1990. He is the author of Marx's Theory of Exchange, Alienation and Crisis, published in 1973 and republished in 1983. A Spanish language edition was published in 1974.

Dr. Roberts has held numerous academic appointments. He has contributed chapters to numerous books and has published many articles in journals of scholarship, including the Journal of Political Economy, Oxford Economic Papers, Journal of Law and Economics, Studies in Banking and Finance, Journal of Monetary Economics, Public Finance Quarterly, Public Choice, Classica et Mediaevalia, Ethics, Slavic Review, Soviet Studies, Rivista de Political Economica, and Zeitschrift fur Wirtschafspolitik. He has entries in the McGraw-Hill Encyclopedia of Economics and the New Palgrave Dictionary of Money and Finance. He has contributed to Commentary, The Public Interest, The National Interest, Harper's, the New York Times, The Washington Post, The Los Angeles Times, Fortune, London Times, The Financial Times, TLS, The Spectator, Il Sole 24 Ore, Le Figaro, Liberation, and the Nihon Keizai Shimbun. He has testified before committees of Congress on 30 occasions.

Dr. Roberts was educated at the Georgia Institute of Technology (B.S.), the University of Virginia (Ph.D.), the University of California at Berkeley and Oxford University where he was a member of Merton College.

He is listed in Who's Who in America, Who's Who in the World, The Dictionary of International Biography, Outstanding People of the Twentieth Century, and 1000 Leaders of World Influence. His latest book, HOW THE ECONOMY WAS LOST, has just been published by CounterPunch/AK Press. He can be reached at: [email protected]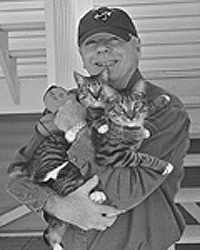 Please Donate
I listen to my readers. In March 2010, I terminated my syndicated column. Thousands of you protested. So persuasive were your emails asking me to reconsider and to continue writing that, two months later, I began writing again.
In order to create a coherent uncensored and unedited archive of my writings, The Institute For Political Economy, a non-profit organization that supports research, writing and books, has established this site, thus gratifying readers' demands that I continue to provide analyses of events in our time.
In order to stay up, this site needs to pay for itself.