George Floyd Was Not Killed By Police
Paul Craig Roberts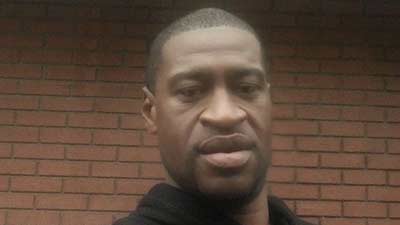 George Floyd was not killed by police.  According to the toxicology report, Floyd died from a concentration of Fentanyl in his blood three times the fatal dose. Fentanyl is a dangerous opioid 50 times more potent than heroin. You can read the analysis here. A link is provided to the autopsy report.
Think about this for a minute.  What becomes of a society in which facts do not matter? The US media, Democrat Party, white liberals, and the sorry excuse for a leftwing are so primed for "white racism" that they jumped to their desired conclusion and egged on riots and looting that resulted in massive property damage in multiple cities, some deaths, many injuries, and much damage to racial relations. Democrat mayors and governors stood down. Police and National Guard attempting to contain the violence were not supported. Even the Chairman of the Joint Chiefs of Staff and Trump's Secretary of Defense accommodated the rioting and looting by undermining President Trump's stand against it. Many people's businesses were wiped out, and in most cases insurance does not cover damage from riots. The politicians and the media are responsible for the billions of dollars the "peaceful protests" cost. Those who suffered the damage should bring class action suits.
 When the Minnesota police, who have been falsely charged with George Floyd's murder, are tried, the jurors will be afraid not to convict. The story is set in stone, and too many powerful interests are committed to it. The police have already been tried and convicted in the media, and the jurors will fear going against public opinion that the media and white liberals have orchestrated. The effect on police morale and commitment will be devastating. Already police are standing down when faced with crimes committed by "people of color." Blacks are learning that they have immunity from their violent behavior. For the criminal element, protests are profit opportunities.  Expect more "peaceful protests."
The extraordinary abuses imposed on the defeated South by Reconstruction poisoned the relations between whites and blacks. By 1900 Southern politicians, such as James K. Vardaman of Mississippi, in efforts to wrest power from money and the southern aristocracy cultivated racial hatred toward blacks among poor whites and used the electoral process to defeat Southern leaders such as Le Roy Percy who worked for racial harmony.
In our time, this process has been reversed. Now white liberals foment among blacks racial hatred against white people. White liberals have made up a false history, symbolized by the New York Times' 1619 Project, that the United States is based on white racism. This history is now institutionalized in the educational system and the media, which means that the rift between whites and blacks can only worsen.
Identity Politics, the official ideology of the Democrat Party and of what passes for a leftwing, disunites the population. Americans are divided into hostile groups by race, gender, and sexual preference. Neither the Democrats nor the left any longer represent the working class, now defined as the enemy—"the Trump deplorables." By disuniting Americans, the ruling elites have made effective opposition to them impossible.  As disunity serves the interests of the ruling elites, they will ensure that it continues. We can expect more cultivation of racial animosity.
Can we hope that responsible elements in the black population will step forward and unite with white counterparts to produce the amity among races that a multicultural society requires?  Any black American who attempted such leadership would be dismissed as an "uncle Tom" in service to white racism.
Facts no longer matter in the US or in the Western World. Factual accounts that do not satisfy the woke emotions are dismissed as racist or sexist or some other form of sin. In other words, truth in America has lost its power.  It is no longer possible to combat destructive ideologies with truth. You can test this yourself. Try to convince CNN, New York Times, NPR, a white liberal professor, a member of Antifa, or a black protester that George Floyd killed himself by over-dosing on a dangerous opioid.  They will dismiss the toxicology report as a coverup of racist police violence against blacks, and they will dismiss you as a racist white supremacist.  
 The racist interpretation of America is designed to build anger among blacks and guilt among whites. As black hostility rises and white confidence declines, the society unravels.  
As I have written, the US and the entirety of the Western World are living The Camp of the Saints.
Hon. Paul Craig Roberts is the John M. Olin Fellow at the Institute for Political Economy, Senior Research Fellow at the Hoover Institution, Stanford University, and Research Fellow at the Independent Institute. A former editor and columnist for The Wall Street Journal and columnist for Business Week and the Scripps Howard News Service, he is a nationally syndicated columnist for Creators Syndicate in Los Angeles and a columnist for Investor's Business Daily. In 1992 he received the Warren Brookes Award for Excellence in Journalism. In 1993 the Forbes Media Guide ranked him as one of the top seven journalists.

He was Distinguished Fellow at the Cato Institute from 1993 to 1996. From 1982 through 1993, he held the William E. Simon Chair in Political Economy at the Center for Strategic and International Studies. During 1981-82 he served as Assistant Secretary of the Treasury for Economic Policy. President Reagan and Treasury Secretary Regan credited him with a major role in the Economic Recovery Tax Act of 1981, and he was awarded the Treasury Department's Meritorious Service Award for "his outstanding contributions to the formulation of United States economic policy." From 1975 to 1978, Dr. Roberts served on the congressional staff where he drafted the Kemp-Roth bill and played a leading role in developing bipartisan support for a supply-side economic policy.

In 1987 the French government recognized him as "the artisan of a renewal in economic science and policy after half a century of state interventionism" and inducted him into the Legion of Honor.

Dr. Roberts' latest books are The Tyranny of Good Intentions, co-authored with IPE Fellow Lawrence Stratton, and published by Prima Publishing in May 2000, and Chile: Two Visions - The Allende-Pinochet Era, co-authored with IPE Fellow Karen Araujo, and published in Spanish by Universidad Nacional Andres Bello in Santiago, Chile, in November 2000. The Capitalist Revolution in Latin America, co-authored with IPE Fellow Karen LaFollette Araujo, was published by Oxford University Press in 1997. A Spanish language edition was published by Oxford in 1999. The New Colorline: How Quotas and Privilege Destroy Democracy, co-authored with Lawrence Stratton, was published by Regnery in 1995. A paperback edition was published in 1997. Meltdown: Inside the Soviet Economy, co-authored with Karen LaFollette, was published by the Cato Institute in 1990. Harvard University Press published his book, The Supply-Side Revolution, in 1984. Widely reviewed and favorably received, the book was praised by Forbes as "a timely masterpiece that will have real impact on economic thinking in the years ahead." Dr. Roberts is the author of Alienation and the Soviet Economy, published in 1971 and republished in 1990. He is the author of Marx's Theory of Exchange, Alienation and Crisis, published in 1973 and republished in 1983. A Spanish language edition was published in 1974.

Dr. Roberts has held numerous academic appointments. He has contributed chapters to numerous books and has published many articles in journals of scholarship, including the Journal of Political Economy, Oxford Economic Papers, Journal of Law and Economics, Studies in Banking and Finance, Journal of Monetary Economics, Public Finance Quarterly, Public Choice, Classica et Mediaevalia, Ethics, Slavic Review, Soviet Studies, Rivista de Political Economica, and Zeitschrift fur Wirtschafspolitik. He has entries in the McGraw-Hill Encyclopedia of Economics and the New Palgrave Dictionary of Money and Finance. He has contributed to Commentary, The Public Interest, The National Interest, Harper's, the New York Times, The Washington Post, The Los Angeles Times, Fortune, London Times, The Financial Times, TLS, The Spectator, Il Sole 24 Ore, Le Figaro, Liberation, and the Nihon Keizai Shimbun. He has testified before committees of Congress on 30 occasions.

Dr. Roberts was educated at the Georgia Institute of Technology (B.S.), the University of Virginia (Ph.D.), the University of California at Berkeley and Oxford University where he was a member of Merton College.

He is listed in Who's Who in America, Who's Who in the World, The Dictionary of International Biography, Outstanding People of the Twentieth Century, and 1000 Leaders of World Influence. His latest book, HOW THE ECONOMY WAS LOST, has just been published by CounterPunch/AK Press. He can be reached at: [email protected]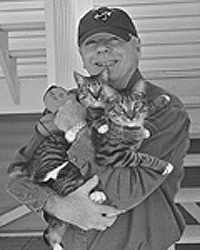 Please Donate
I listen to my readers. In March 2010, I terminated my syndicated column. Thousands of you protested. So persuasive were your emails asking me to reconsider and to continue writing that, two months later, I began writing again.
In order to create a coherent uncensored and unedited archive of my writings, The Institute For Political Economy, a non-profit organization that supports research, writing and books, has established this site, thus gratifying readers' demands that I continue to provide analyses of events in our time.
In order to stay up, this site needs to pay for itself.