The Entire Western World Lives In Cognitive Dissonance
Paul Craig Roberts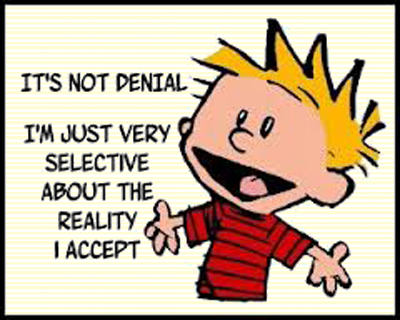 In this column I am going to use three of the current top news stories to illustrate the disconnect that is everywhere in the Western mind. 
Let us begin with the family separation issue. The separation of children from immigrant/refugee/asylum parents has caused such public outcry that President Trump has backed off his policy and signed an executive order terminating family separation. 
The horror of children locked up in warehouses operated by private businesses making a profit off of US taxpayers, while parents are prosecuted for illegal entry, woke even self-satisfied "exceptional and indispensable" Americans out of their stupor. It is a mystery that the Trump regime chose to discredit its border enforcement policy by separating families. Perhaps the policy was intended to deter illegal immigration by sending the message that if you come to America your children will be taken from you. 
The question is: How is it that Americans can see and reject the inhumane border control policy and not see the inhumanity of family destruction that has been the over-riding result of Washington's destruction in whole or part of seven or eight countries in the 21st century? 
Millions of people have been separated from families by death inflicted by Washington, and for almost two decades protests have been almost nonexistent. No public outcry stopped George W. Bush, Obama, and Trump from clear and indisputable illegal acts defined in international law established by the US itself as war crimes against the inhabitants of Afghanistan, Iraq, Libya, Pakistan, Syria, Yemen, and Somalia. We can add to this an eighth example: The military attacks by the US armed and supported neo-Nazi puppet state of Ukraine against the breakaway Russian provinces. 
The massive deaths, destruction of towns, cities, infrastructure, the maiming, physical and mental, the dislocation that has sent millions of refugees fleeing Washington's wars to overrun Europe, where governments consist of a collection of idiot stooges who supported Washington's massive war crimes in the Middle East and North Africa, produced no outcry comparable to Trump's immigration policy.
How can it be that Americans can see inhumanity in the separation of families in immigration enforcement but not in the massive war crimes committed against peoples in eight countries? Are we experiencing a mass psychosis form of cognitive dissonance? 
We now move to the second example: Washington's withdrawal from the United Nations Human Rights Council. 
On November 2, 1917, two decades prior to the holocaust attributed to National Socialist Germany, British Foreign Secretary Arthur James Balfour wrote to Lord Rothschild that Great Britain supported Palestine becoming a Jewish homeland. In other words, the corrupt Balfour dismissed the rights and lives of the millions of Palestinians who had occupied Palestine for two millennia or more. What were these people compared to Rothschild's money? They were nothing to the British Foreign Secretary.
Balfour's attitude toward the rightful inhabitants of Palestine is the same as the British attitude toward the peoples in every colony or territory over which British power prevailed. Washington learned this habit and has consistently repeated it.
Just the other day Trump's UN ambassador Nikki Haley, the crazed and insane lapdog of Israel, announced that Washington had withdrawn from the UN Human Rights Council, because it is "a cesspool of political bias" against Israel. 
What did the UN Human Rights Council do to warrant this rebuke from Israel's agent, Nikki Haley? The Human Rights Council denounced Israel's policy of murdering Palestinians—medics, young children, mothers, old women and old men, fathers, teenagers. 
To criticize Israel, no matter how great and obvious is Israel's crime, means that you are an anti-semite and a "holocaust denier." For Nikki Haley and Israel, this places the UN Human Rights Council in the Hitler-worshipping Nazi ranks.
The absurdity of this is obvious, but few, if any, can detect it. Yes, the rest of the world, with the exception of Israel, has denounced Washington's decision, not only Washington's foes and the Palestinians, but also Washington's puppets and vassals as well.
To see the disconnect, it is necessary to pay attention to the wording of the denunciations of Washington.
A spokesperson for the European Union said that Washington's withdrawal from the UN Human Rights Council "risks undermining the role of the US as a champion and supporter of democracy on the world stage." Can anyone image a more idiotic statement? Washington is known as a supporter of dictatorships that adhere to Washington's will. Washington is known as a destroyer of every Latin American democracy that elected a president who represented the people of the country and not the New York banks, US commercial interests, and US foreign policy. 
Name one place where Washington has been a supporter of democracy. Just to speak of the most recent years, the Obama regime overthrew the democratically elected government of Honduras and imposed its puppet. The Obama regime overthrew the democratically elected government in Ukraine and imposed a neo-Nazi regime. Washington overthrew the governments in Argentina and Brazil, is trying to overthrow the government in Venezuela, and has Bolivia in its crosshairs along with Russia and Iran. 
Margot Wallstrom, Sweden's Foreign Minister, said: "It saddens me that the US has decided to withdraw from the UN Human Rights Council. It comes at a time when the world needs more human rights and a stronger UN – not the opposite." Why in the world does Wallstrom think that the presence of Washington, a known destroyer of human rights—just ask the millions of refugees from Washington's war crimes overrunning Europe and Sweden—on the Human Rights Council would strengthen rather than undermine the Council? Wallstrom's disconnect is awesome. It is so extreme as to be unbelievable. 
Australia's Foreign Minister, Julie Bishop, spoke for the most fawning of all of Washington's vassals when she said that she was concerned by the UN Human Rights Council's "anti-Israel bias." Here you have a person so utterly brainwashed that she is unable to connect to anything real.
The third example is the "trade war" Trump has launched against China. The Trump regime's claim is that due to unfair practices China has a trade surplus with the US of nearly $400 billion. This vast sum is supposed to be due to "unfair practices" on China's part. In actual fact, the trade deficit with China is due to Apple, Nike, Levi, and to the large number of US corporations who produce offshore in China the products that they sell to Americans. When the offshored production of US corporations enter the US, they are counted as imports. 
I have been pointing this out for many years going back to my testimony before the US Congress China Commission. I have written numerous articles published almost everywhere. They are summarized in my 2013 book, The Failure of Laissez Faire Capitalism.
The presstitute financial media, the corporate lobbyists, which includes many "name" academic economists, and the hapless American politicians whose intellect is almost non-existent are unable to recognize that the massive US trade deficit is the result of jobs offshoring. This is the level of utter stupidity that rules America. 
In The Failure of Laissez Faire Capitalism, I exposed the extraordinary error made by Matthew J. Slaughter, a member of President George W. Bush's Council of Economic Advisers, who incompetently claimed that for every US job offshored two US jobs were created. I also exposed as a hoax a "study" by Harvard University professor Michael Porter for the so-called Council on Competitiveness, a lobby group for offshoring, that made the extraordinary claim that the US work force was benefitting from the offshoring of their high productivity, high value-added jobs. 
The idiot American economists, the idiot American financial media, and the idiot American policymakers still have not comprehended that jobs offshoring destroyed America's economic prospects and pushed China to the forefront 45 years ahead of Washington's expectations.
To sum this up, the Western mind, and the minds of the Atlanticist Integrationist Russians and pro-American Chinese youth, are so full of propagandistic nonsense that there is no connection to reality.
There is the real world and there is the propagandistic made-up world that covers over the real world and serves special interests. My task is to get people out of the made-up world and into the real world. Support my efforts.



Hon. Paul Craig Roberts is the John M. Olin Fellow at the Institute for Political Economy, Senior Research Fellow at the Hoover Institution, Stanford University, and Research Fellow at the Independent Institute. A former editor and columnist for The Wall Street Journal and columnist for Business Week and the Scripps Howard News Service, he is a nationally syndicated columnist for Creators Syndicate in Los Angeles and a columnist for Investor's Business Daily. In 1992 he received the Warren Brookes Award for Excellence in Journalism. In 1993 the Forbes Media Guide ranked him as one of the top seven journalists.

He was Distinguished Fellow at the Cato Institute from 1993 to 1996. From 1982 through 1993, he held the William E. Simon Chair in Political Economy at the Center for Strategic and International Studies. During 1981-82 he served as Assistant Secretary of the Treasury for Economic Policy. President Reagan and Treasury Secretary Regan credited him with a major role in the Economic Recovery Tax Act of 1981, and he was awarded the Treasury Department's Meritorious Service Award for "his outstanding contributions to the formulation of United States economic policy." From 1975 to 1978, Dr. Roberts served on the congressional staff where he drafted the Kemp-Roth bill and played a leading role in developing bipartisan support for a supply-side economic policy.

In 1987 the French government recognized him as "the artisan of a renewal in economic science and policy after half a century of state interventionism" and inducted him into the Legion of Honor.

Dr. Roberts' latest books are The Tyranny of Good Intentions, co-authored with IPE Fellow Lawrence Stratton, and published by Prima Publishing in May 2000, and Chile: Two Visions - The Allende-Pinochet Era, co-authored with IPE Fellow Karen Araujo, and published in Spanish by Universidad Nacional Andres Bello in Santiago, Chile, in November 2000. The Capitalist Revolution in Latin America, co-authored with IPE Fellow Karen LaFollette Araujo, was published by Oxford University Press in 1997. A Spanish language edition was published by Oxford in 1999. The New Colorline: How Quotas and Privilege Destroy Democracy, co-authored with Lawrence Stratton, was published by Regnery in 1995. A paperback edition was published in 1997. Meltdown: Inside the Soviet Economy, co-authored with Karen LaFollette, was published by the Cato Institute in 1990. Harvard University Press published his book, The Supply-Side Revolution, in 1984. Widely reviewed and favorably received, the book was praised by Forbes as "a timely masterpiece that will have real impact on economic thinking in the years ahead." Dr. Roberts is the author of Alienation and the Soviet Economy, published in 1971 and republished in 1990. He is the author of Marx's Theory of Exchange, Alienation and Crisis, published in 1973 and republished in 1983. A Spanish language edition was published in 1974.

Dr. Roberts has held numerous academic appointments. He has contributed chapters to numerous books and has published many articles in journals of scholarship, including the Journal of Political Economy, Oxford Economic Papers, Journal of Law and Economics, Studies in Banking and Finance, Journal of Monetary Economics, Public Finance Quarterly, Public Choice, Classica et Mediaevalia, Ethics, Slavic Review, Soviet Studies, Rivista de Political Economica, and Zeitschrift fur Wirtschafspolitik. He has entries in the McGraw-Hill Encyclopedia of Economics and the New Palgrave Dictionary of Money and Finance. He has contributed to Commentary, The Public Interest, The National Interest, Harper's, the New York Times, The Washington Post, The Los Angeles Times, Fortune, London Times, The Financial Times, TLS, The Spectator, Il Sole 24 Ore, Le Figaro, Liberation, and the Nihon Keizai Shimbun. He has testified before committees of Congress on 30 occasions.

Dr. Roberts was educated at the Georgia Institute of Technology (B.S.), the University of Virginia (Ph.D.), the University of California at Berkeley and Oxford University where he was a member of Merton College.

He is listed in Who's Who in America, Who's Who in the World, The Dictionary of International Biography, Outstanding People of the Twentieth Century, and 1000 Leaders of World Influence. His latest book, HOW THE ECONOMY WAS LOST, has just been published by CounterPunch/AK Press. He can be reached at: [email protected]

Please Donate

I listen to my readers. In March 2010, I terminated my syndicated column. Thousands of you protested. So persuasive were your emails asking me to reconsider and to continue writing that, two months later, I began writing again.

In order to create a coherent uncensored and unedited archive of my writings, The Institute For Political Economy, a non-profit organization that supports research, writing and books, has established this site, thus gratifying readers' demands that I continue to provide analyses of events in our time.

In order to stay up, this site needs to pay for itself.