'Three Wise Men' Warn Crash Coming, Own Gold
GoldCore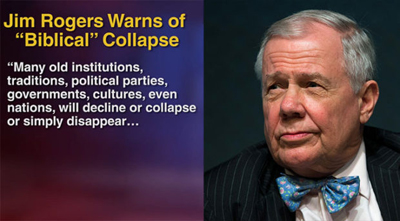 'Three wise men' are warning that the next financial crash is coming and that one of the ways to protect and grow wealth in the coming crash will be to own gold.
The men who have recently warned are Jim Rogers (video below), Martin Armstrong (blog below) and Tony Robbins (video below). Each come from somewhat different backgrounds and are respected experts in their respective fields.
Each has different views in terms of asset allocation and how best to weather the coming financial storm but all are united in believing that gold will act as a wealth preservation tool and will likely rise in value when other assets fall.
Jim Rogers is a world renowned investor who co-founded the Quantum Fund with fellow investor George Soros.  He is an investor, traveler, financial commentator and author who believes that this will be the 'Asian Century.'
In his usual plain speaking, honest manner, Jim Rogers warned on Bloomberg TV that
"the Federal Reserve… has no clue what they are doing. They are going to ruin us all." 
Central banks have driven rates to all time record lows and in the process, debt has "sky-rocketed."
Rogers slams the 'counterfactual' arguments that things would have been a lot worse if the Fed had not done all this, "propping up zombie banks and dead companies is not the way the world is supposed to work. … It's been nine years and we have nothing to show for it [economically] except staggering amounts of debt."
Rogers is pessimistic about the outlook for America and thinks that Donald Trump will see the US continue on the path to bankruptcy – a path set by Bush and Obama before him.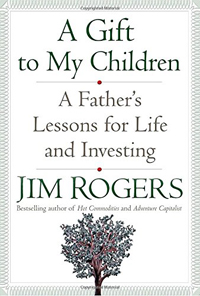 He concludes the Bloomberg interview ominously by saying that "this is all going to end very, very, very badly."

In recent years, Rogers has consistently said that he wants to own more gold and silver and will continue to accumulate the precious metals on any price dips.
Watch Rogers on Bloomberg TV here
Financial analyst and trends forecaster, Martin Armstrong warned on his Armstrong Economics blog this week that governments are in increasing trouble and people will start to lose confidence in their governments:
"Gold and the stock market will take off when people realize that government is in trouble. When they lose confidence, that is when they will start to pour into tangible assets."
Armstrong is nervous about gold in the short term and thinks it could fall as low as $1,000 per ounce prior to surging to as high as $5,000 per ounce in the coming years.
Tony Robbins, performance coach and self help guru has warned that "The Crash is Coming."
Robbins, who is focusing more on finances and wealth in recent years and in his latest book, 'Money: Master The Game', says plan now for what's to come. Things may be looking rosy on Wall Street as of late, but the crash will come.
"We are in a really artificial situation. There is a new high, on average, every month. Feds around the world have been printing money," said Robbins in a tv interview.
Robbins has long advocated owning gold as part of a diversified portfolio and has cited Kyle Bass, Marc Faber and more recently Ray Dalio as his financial gurus. In his recent book, Robbins cited Dalio and recommended an asset allocation strategy that involves a 7.5% allocation to gold.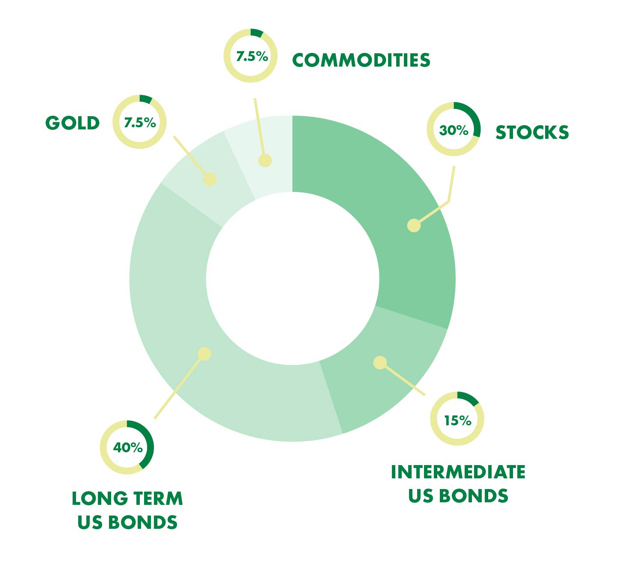 Over the past 14 years GoldCore has assisted U.S. clients with the purchase and storage of allocated gold, silver, platinum and palladium bullion. In that time we have built a global network of storage, logistics and insurance partners that work with us in safeguarding the gold and silver bullion stored on behalf of our clients.

We have chosen to develop a global secure storage solution since international storage should be seen as part of a prudent geopolitical diversification strategy. While GoldCore offers delivery and secure precious metal storage in the U.S., most of GoldCore's vaulting facilities are located internationally, which could help mitigate any potential future risk that clients' bullion could be impacted by confiscation risks.

Our partner vaulting facilities are located in some of the safest locations globally including Switzerland, Hong Kong and Singapore. The economies of these countries are strong, they are politically stable and independent, and they have built up global reputations for discretion, confidentiality and financial property rights.