Rare Earth Metals See Prices Plunge
Jennifer Kary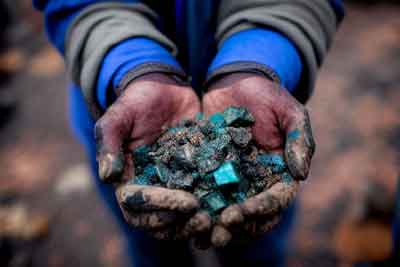 The Rare Earths MMI (Monthly Metals Index) suffered yet another significant drop month-over-month. Overall, the index fell 15.81%. These massive drops in prices are the result of several factors. One of the biggest culprits is rising supply and falling demand. Prices for rare earth metals have also decreased due to new mining initiatives cropping up globally. While some parts of the MetalMiner rare earths index traded sideways month-over-month, most components fell, pulling the overall index down sharply.
China Considers Banning the Export of Certain Rare Earth Elements
China could possibly ban the export of certain rare earth elements. The move aims to protect China's high-tech advantages, but it could have significant economic implications for the United States and Japan. China's dominance of the rare earth marketplace has been a concern for many countries that still depend on China to transform raw rare earth materials into usable final products. Therefore, a ban or restriction on rare earth element exports by China could have major implications on global supply chains.
That said, some experts think that China's threat to halt rare mineral exports may not give Beijing much of an advantage in the ongoing trade conflict between the U.S. and China. In fact, they feel that the move could harm China's own economy by reducing finished goods exports.
Positive and Negative Impacts of a Possible Chinese Export Ban
Estimates indicate that China's plan for the export ban could be completed by the end of 2023. According to the U.S. Geological Survey, China produces slightly over two-thirds of the world's rare earth metals. It also has twice as many mine reserves as the next closest country. And since China supplies 80% of the rare earths imported by the U.S., the ban may be detrimental to some American-based businesses.
Despite these negative implications, some interpret the move as a blessing in disguise. After all, the world continues to look for alternatives to Chinese rare earth supplies to reduce dependence on the Asian nation. If China were to push through the ban, the world would have no choice but to seek out new sources and trade partnerships.
Supplies Rising Alongside With New Rare Earth Mining Projects
China's move may not be as fruitful as hoped due to the rising number of new mining initiatives for rare earth elements. Indeed, supply is beginning to rise, and with it, demand is falling. Thanks to this, short-term element prices have not found much bullish strength. However, there remains a silver lining in that these new initiatives will deter reliance on China and help shape a new global rare earth supply chain.
For instance, the U.S. Department of Defense recently gave MP Materials a $35 million grant to establish a new rare earths processing facility. This recognition is a part of the DoD's initiatives to strengthen local mining and distribution while lessening reliance on China. Additionally, the DoD and MP Materials have been working together on additional projects to improve the U.S. supply chain for rare earths. Such initiatives will drastically increase American competitiveness in the global clean energy market.
The International Energy Agency (IEA) has also drawn attention to how rare earths will affect the "green revolution." According to the IEA research on the importance of crucial minerals in the transition to clean energy, by 2040, the total amount of minerals needed for global renewable energy technologies will have doubled.
Rare Earths MMI: Notable Price Moves
Praseodymium neodymium oxide dropped significantly by 16.07%, bringing prices to $62,830.40 per metric ton.
Chinese neodymium oxide suffered a harsh drop of 18.3%, which brought prices to $66,427.91 per metric ton.
Cerium oxide dropped sharply by 15.45% month-over-month. Prices currently sit at $799.57 per metric ton.
Finally, dysprosium oxide dropped by 8.88%, bringing prices to $274.43 per kilogram.
By Jennifer Kary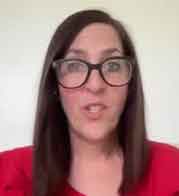 Experienced digital marketing manager with specific strength and knowledge in SEO, targeted marketing campaigns, graphic design, website design and execution and Hubspot's marketing hub. Extensive customer service and sales experience. Outgoing marketing consultant with a track record of driving a high number of leads and elevating company profile with targeted digital market campaigns. Skilled at analyzing market trends to develop highly-effective marketing and sales plans. An innovative approach to idea and concept development with a talent for developing unique, custom artwork.