White People and Their Achievements Are Headed for the Trash Bin of History
Paul Craig Roberts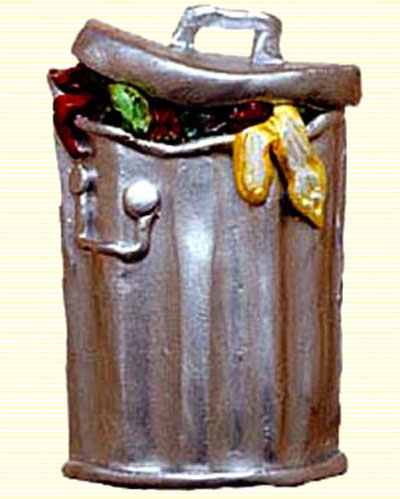 The Western world is collapsing so rapidly that I am afraid that I am going to outlive it.
The Western presstitutes and politicians have demonized Putin, Maduro, Iran, and Trump to the same extent as the patriotic propagandistic Western court historians have demonized Adolf Hitler.  But no one is as demonized as white people, and the curious thing is that it is self-demonization—whites demonizing whites.  
One can understand why former British and French colonies from Africa through the Middle East to India, and Washington's former colony in the Philippines and its Latin American puppet states would look with disfavor on white faces and use harsh language. But why do the New York Times, CNN, NPR, and white professors throughout the university system, school boards, white politicians, such as France's Macron and the European Community's  Jean-Claude Juncker and Germany's Merkel and a wide assortment of British and Scandinavian politicians demonize white people? In Scandinavia  a blond woman who reports her rape by the latest wave of third world "migrants" invited into the country by the crazed Scandinavian politicians is dismissed as a racist.  Scandinavian people have told me that it is becoming difficult to report any crime by migrants as the report borders on being a hate crime.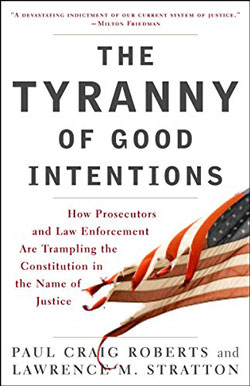 Why is fake history created in order to support this hatred of white people? Not long ago I wrote about a white man who wrote in CounterPunch that Robert E. Lee owned 200 slaves and enjoyed abusing them.  I pointed out that Lee spent his life, until Virignia's secession, as a US Army officer fighting for the US empire against Mexico and against the native "Indians."  He never had 200 slaves or a plantation. He was a US Army officer who was so highly regarded by Washington that he was offered a Union command when the North decided to invade the South in order to preserve the Empire.
The fake history about Lee is just one example.  I used it because it demonstrates how outrageous are the lies that now comprise American "history."  Despite being unattached to any known facts, they nevertheless get into history books.  
Black studies avoids the fact that the British sea captains who brought African slaves to the British colonies that later became the United States purchased the black slaves from the black king of Dahomey, who captured his fellow blacks in slave wars against other black tribes.  The United States has raised entire generations on the fake history that white people hated blacks and decided to capture them in Africa and make slaves of them in order to beat and abuse them. 
So how does diversity and multiculturalism work to produce a livable society when education and entertainment teach that white people are racists?
Any answering back by whites to accusations is considered to be proof that they are racists who will not acknowledge their sins and repent from them with lavish reparations and self-mutilation. 
Diversity has become such a value that the great universities have decided to destroy themselves in order to promote diversity.  Oxford University, the most famous university in the world, has decided to lower its standards in order to promote diversity. Over the course of the next four years Oxford is going to reject 25% of the qualified applicants in order to make room for unqualified applicants who are "deprived" because of standards that cause "inequality."
Goodby the value of an Oxford education. The once prestigeous degree is becoming equalized with that of a community college,  Heaven forbid that there is anything but equality. The parents who sacrificed to send their kids to private schools to prepare them for success at Oxford, have wasted their sacrifice and their money, because the qualifications for 25% of their kids for admission are irrlevant for diversity admission. The lower you score, the more diverse and more favored you are.
All over England, or as it is now called the UK, the universities are being destroyed, as in the US.  Not only is there the example of Oxford, but the same is happening all over England and the US. The University of Nottingham has destroyed itself.  For example, the university's philosophy department was ranked, which meant that an advanced degree meant something about its graduates expertise in the subject.
But "diversity" intervened, and scholarship took the blow. The professors with a solid research recond were discarded and unqualified diversity was employed in their place. Consequently, the university lost its standing for its Ph.D. in philosophy.
This adversely affected the graduates who paid their parents' money and years of their life for  degrees, the value of which the corrupt university administration threw away in order to please "diversity."
Far from enjoying supremacy, white males are denied equality. They are discriminated against in university admissions and employment. Free speech is denied to them. According to military wives, white males are being denied promotions while the military achieves diversity balancing.  Google fires white males for stating basic facts. White school boys are being browbeat and feminized.  The charge of white supremacy is being used to herd white people to the back of the bus.  While they sit there and suck their thumbs, white people are being propagandized out of existence.
Now that even MLK is a 'sex criminal', maybe US can stop toppling statues and 'canceling' people
The Mass Media Is Poisoning Us With Hate
Hon. Paul Craig Roberts is the John M. Olin Fellow at the Institute for Political Economy, Senior Research Fellow at the Hoover Institution, Stanford University, and Research Fellow at the Independent Institute. A former editor and columnist for The Wall Street Journal and columnist for Business Week and the Scripps Howard News Service, he is a nationally syndicated columnist for Creators Syndicate in Los Angeles and a columnist for Investor's Business Daily. In 1992 he received the Warren Brookes Award for Excellence in Journalism. In 1993 the Forbes Media Guide ranked him as one of the top seven journalists.

He was Distinguished Fellow at the Cato Institute from 1993 to 1996. From 1982 through 1993, he held the William E. Simon Chair in Political Economy at the Center for Strategic and International Studies. During 1981-82 he served as Assistant Secretary of the Treasury for Economic Policy. President Reagan and Treasury Secretary Regan credited him with a major role in the Economic Recovery Tax Act of 1981, and he was awarded the Treasury Department's Meritorious Service Award for "his outstanding contributions to the formulation of United States economic policy." From 1975 to 1978, Dr. Roberts served on the congressional staff where he drafted the Kemp-Roth bill and played a leading role in developing bipartisan support for a supply-side economic policy.

In 1987 the French government recognized him as "the artisan of a renewal in economic science and policy after half a century of state interventionism" and inducted him into the Legion of Honor.

Dr. Roberts' latest books are The Tyranny of Good Intentions, co-authored with IPE Fellow Lawrence Stratton, and published by Prima Publishing in May 2000, and Chile: Two Visions - The Allende-Pinochet Era, co-authored with IPE Fellow Karen Araujo, and published in Spanish by Universidad Nacional Andres Bello in Santiago, Chile, in November 2000. The Capitalist Revolution in Latin America, co-authored with IPE Fellow Karen LaFollette Araujo, was published by Oxford University Press in 1997. A Spanish language edition was published by Oxford in 1999. The New Colorline: How Quotas and Privilege Destroy Democracy, co-authored with Lawrence Stratton, was published by Regnery in 1995. A paperback edition was published in 1997. Meltdown: Inside the Soviet Economy, co-authored with Karen LaFollette, was published by the Cato Institute in 1990. Harvard University Press published his book, The Supply-Side Revolution, in 1984. Widely reviewed and favorably received, the book was praised by Forbes as "a timely masterpiece that will have real impact on economic thinking in the years ahead." Dr. Roberts is the author of Alienation and the Soviet Economy, published in 1971 and republished in 1990. He is the author of Marx's Theory of Exchange, Alienation and Crisis, published in 1973 and republished in 1983. A Spanish language edition was published in 1974.

Dr. Roberts has held numerous academic appointments. He has contributed chapters to numerous books and has published many articles in journals of scholarship, including the Journal of Political Economy, Oxford Economic Papers, Journal of Law and Economics, Studies in Banking and Finance, Journal of Monetary Economics, Public Finance Quarterly, Public Choice, Classica et Mediaevalia, Ethics, Slavic Review, Soviet Studies, Rivista de Political Economica, and Zeitschrift fur Wirtschafspolitik. He has entries in the McGraw-Hill Encyclopedia of Economics and the New Palgrave Dictionary of Money and Finance. He has contributed to Commentary, The Public Interest, The National Interest, Harper's, the New York Times, The Washington Post, The Los Angeles Times, Fortune, London Times, The Financial Times, TLS, The Spectator, Il Sole 24 Ore, Le Figaro, Liberation, and the Nihon Keizai Shimbun. He has testified before committees of Congress on 30 occasions.

Dr. Roberts was educated at the Georgia Institute of Technology (B.S.), the University of Virginia (Ph.D.), the University of California at Berkeley and Oxford University where he was a member of Merton College.

He is listed in Who's Who in America, Who's Who in the World, The Dictionary of International Biography, Outstanding People of the Twentieth Century, and 1000 Leaders of World Influence. His latest book, HOW THE ECONOMY WAS LOST, has just been published by CounterPunch/AK Press. He can be reached at: [email protected]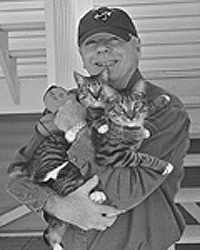 Please Donate
I listen to my readers. In March 2010, I terminated my syndicated column. Thousands of you protested. So persuasive were your emails asking me to reconsider and to continue writing that, two months later, I began writing again.
In order to create a coherent uncensored and unedited archive of my writings, The Institute For Political Economy, a non-profit organization that supports research, writing and books, has established this site, thus gratifying readers' demands that I continue to provide analyses of events in our time.
In order to stay up, this site needs to pay for itself.