America Needs A Debt Jubilee
Paul Craig Roberts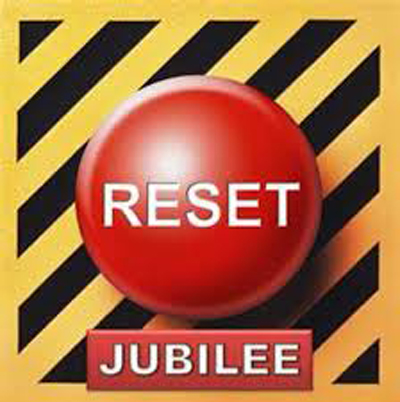 As school children my friends and I were very interested in archaeology and ancient civilizations. We read all the available books. My best friend intended to become an archaeologist and to explore ancient ruins about which we imagined more than we actually knew.  
As far as I can discern these days no one in the general population has any thoughts of Sumer, Babylonia, Assyria, Ur.  For the American young the 1940s, not 2,500 BC, is the ancient past.
A time so long ago that it predates the Old Testament by 2,000 years is probably imagined as a brutal and politically incorrect time of inhumanity and human sacrifice.  In short, a script for a horror fantasy movie or a video game.
In actual fact, these civilizations were more advanced and more humanitarian than our own. They were more advanced because the rulers were focused on ensuring the society's longevity by maintaining a livable balance between debtors and creditors. It has all been downhill ever since.
The rulers maintained social balance and, thereby, the life of the society by periodically cancelling debts. The rulers understood that compound interest resulted in debt growing faster than the economy.  The consequence would be foreclosures on agricultural land, which would shift riches and power into a small oligarchy of creditors. The ruler and the society would be deprived of a self-supporting population on the land which provided tax revenues, soldiers for the military, and corvee labor to maintain public infrastructure.  Disaster would follow.  A grasping oligarchy could overthrow the ruler or the dispossessed population could flee to a potential invader offering their military services in exchange for debt forgiveness.  
To protect their societies from dissolution by unpayable debts, rulers periodically  cancelled agrarian debts owed by the citizenry at large, but not mercantile debts among businessmen.
The reason for debt forgiveness was stability, not egalitarianism.
We know this fascinating story of the Bronze Age's successful economic policy because Michael Hudson spent 30 years as a research fellow at Harvard University's Peabody Museum working with scholars of the ancient word.  The study resulted in the organization of five colloquia over a decade and in the recent publication of Hudson's book,  ". . . and forgive them their debts."
In America today the population is drowning in unpayable debts—student loan debt, credit card debt, home mortgage debt, state and local government debt, and business debt—but policymakers have reserved forgiveness only for the debt associated with the bad and irresponsible investments of the big banks and financial institutions.  The Federal Reserve printed $4 trillion to buy up the banks' bad debt while permitting ten million homeowners to be foreclosed. Student loan debt prevents university graduates from forming independent households. Mortgage and credit card debt prevents households from having discretionary income with which to drive retail sales.  But modern day economics has no prescription for preventing our society from failing from debt overload. 
America long ago lost its independent farmers to debt overload.  All it took was a drought, or a dustbowl, or the Fed driving up interest rates on loans, and farmers were foreclosed and the farm properties passed to corporate farming. Today the same thing is happening to dairy producers. Canada's response to Trump's tariffs is to place tariffs on US dairy products.  The earnings drop leaves American dairy farmers overburdened with debt service.  This business, too, seems destined to be concentrated in a few hands. Economic independence is being driven  out of American society. 
The problems of monopoly, monopsony, oligopoly are real.  Especially so when indebted Americans have their high productivity, high value-added jobs offshored and then face robotics displacing the lower paid domestic service jobs that are their current employment. The profit maximizing activities of corporations reduce Americans' incomes but not their debts.  Thus, debt service becomes more difficult.
In the US today we have a situation in which the New York banks control Federal Reserve policy and financial legislation—the deregulation of the banking system and its subsequent bailout, for example.  We have a situation in which monopolies, monopsonies, and oligopolies are stronger than the central government, which is unable to rein them in or act against them in any way. Corporations dispossess citizens of their jobs by offshoring the jobs. Creditor demands prevent university graduates from forming households. Debt service preempts retail demand except by further debt expansion.  
This is an economy headed down, not up.  Clearly, Hammurabi did far better for the Babylonians than Washington can do for Americans. 
Hon. Paul Craig Roberts is the John M. Olin Fellow at the Institute for Political Economy, Senior Research Fellow at the Hoover Institution, Stanford University, and Research Fellow at the Independent Institute. A former editor and columnist for The Wall Street Journal and columnist for Business Week and the Scripps Howard News Service, he is a nationally syndicated columnist for Creators Syndicate in Los Angeles and a columnist for Investor's Business Daily. In 1992 he received the Warren Brookes Award for Excellence in Journalism. In 1993 the Forbes Media Guide ranked him as one of the top seven journalists.

He was Distinguished Fellow at the Cato Institute from 1993 to 1996. From 1982 through 1993, he held the William E. Simon Chair in Political Economy at the Center for Strategic and International Studies. During 1981-82 he served as Assistant Secretary of the Treasury for Economic Policy. President Reagan and Treasury Secretary Regan credited him with a major role in the Economic Recovery Tax Act of 1981, and he was awarded the Treasury Department's Meritorious Service Award for "his outstanding contributions to the formulation of United States economic policy." From 1975 to 1978, Dr. Roberts served on the congressional staff where he drafted the Kemp-Roth bill and played a leading role in developing bipartisan support for a supply-side economic policy.

In 1987 the French government recognized him as "the artisan of a renewal in economic science and policy after half a century of state interventionism" and inducted him into the Legion of Honor.

Dr. Roberts' latest books are The Tyranny of Good Intentions, co-authored with IPE Fellow Lawrence Stratton, and published by Prima Publishing in May 2000, and Chile: Two Visions - The Allende-Pinochet Era, co-authored with IPE Fellow Karen Araujo, and published in Spanish by Universidad Nacional Andres Bello in Santiago, Chile, in November 2000. The Capitalist Revolution in Latin America, co-authored with IPE Fellow Karen LaFollette Araujo, was published by Oxford University Press in 1997. A Spanish language edition was published by Oxford in 1999. The New Colorline: How Quotas and Privilege Destroy Democracy, co-authored with Lawrence Stratton, was published by Regnery in 1995. A paperback edition was published in 1997. Meltdown: Inside the Soviet Economy, co-authored with Karen LaFollette, was published by the Cato Institute in 1990. Harvard University Press published his book, The Supply-Side Revolution, in 1984. Widely reviewed and favorably received, the book was praised by Forbes as "a timely masterpiece that will have real impact on economic thinking in the years ahead." Dr. Roberts is the author of Alienation and the Soviet Economy, published in 1971 and republished in 1990. He is the author of Marx's Theory of Exchange, Alienation and Crisis, published in 1973 and republished in 1983. A Spanish language edition was published in 1974.

Dr. Roberts has held numerous academic appointments. He has contributed chapters to numerous books and has published many articles in journals of scholarship, including the Journal of Political Economy, Oxford Economic Papers, Journal of Law and Economics, Studies in Banking and Finance, Journal of Monetary Economics, Public Finance Quarterly, Public Choice, Classica et Mediaevalia, Ethics, Slavic Review, Soviet Studies, Rivista de Political Economica, and Zeitschrift fur Wirtschafspolitik. He has entries in the McGraw-Hill Encyclopedia of Economics and the New Palgrave Dictionary of Money and Finance. He has contributed to Commentary, The Public Interest, The National Interest, Harper's, the New York Times, The Washington Post, The Los Angeles Times, Fortune, London Times, The Financial Times, TLS, The Spectator, Il Sole 24 Ore, Le Figaro, Liberation, and the Nihon Keizai Shimbun. He has testified before committees of Congress on 30 occasions.

Dr. Roberts was educated at the Georgia Institute of Technology (B.S.), the University of Virginia (Ph.D.), the University of California at Berkeley and Oxford University where he was a member of Merton College.

He is listed in Who's Who in America, Who's Who in the World, The Dictionary of International Biography, Outstanding People of the Twentieth Century, and 1000 Leaders of World Influence. His latest book, HOW THE ECONOMY WAS LOST, has just been published by CounterPunch/AK Press. He can be reached at: [email protected]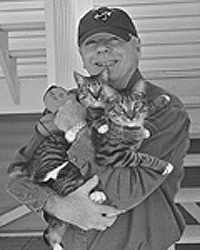 Please Donate
I listen to my readers. In March 2010, I terminated my syndicated column. Thousands of you protested. So persuasive were your emails asking me to reconsider and to continue writing that, two months later, I began writing again.
In order to create a coherent uncensored and unedited archive of my writings, The Institute For Political Economy, a non-profit organization that supports research, writing and books, has established this site, thus gratifying readers' demands that I continue to provide analyses of events in our time.
In order to stay up, this site needs to pay for itself.