Even the Official, Heavily Massaged Inflation Measure is Now at 2.5%
Graham Summers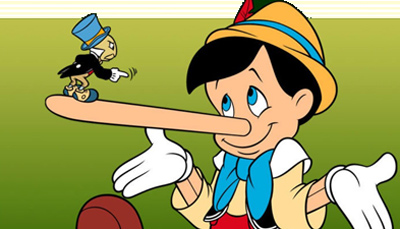 This is getting downright silly. 
If you want any evidence that the Powers That Be are doing everything they can to mask the real rate of inflation, you don't need to look any further than the CPI data released on Thursday.
While energy, housing, healthcare, and numerous other prices are exploding higher, the Bureau of Labor Statistics (BLS) somehow managed to claim that inflation only rose a measly 0.2% in April.
They were able to do this because used car prices and airfares dropped.Yes, those two issues somehow eclipsed the rise in healthcare expenses, energy prices, housing prices, and even food prices.
Regardless in spite of this gimmickry, the BLS was still forced to admit that even the official inflation measure (the CPI) is now clocking in over the Fed's target of 2% (it's at 2.5%).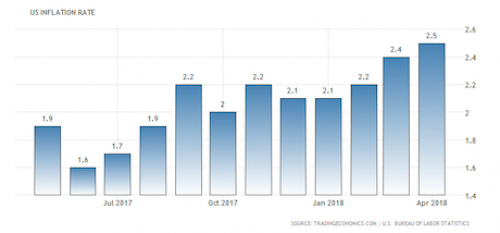 It now joins two of the Fed's own in-house inflation metrics as revealing that the inflation genie is out of the bottle.
Put simply, BIG inflation is on its way. And smart investors are already taking steps to profit from it..
On that note, we just published a Special Investment Report concerning a FIVE secret investments you can use to make inflation pay youas it rips through the financial system in the months ahead
The report is titled Survive the Inflationary Storm
We are making just 100 copies available to the public.
To pick up yours, swing by:
https://www.phoenixcapitalmarketing.com/inflationstorm.html
Best Regards
Graham Summers
Chief Market Strategist
Phoenix Capital Research




 

GAINS, PAINS & CAPITAL is a FREE investment e-letter delivered to your inbox every weekday before the markets' open.

Each issue of GAINS, PAINS & CAPITAL contains a sample of the investment research that our clients have used to make large returns from their investments.

This is Investment Research That Converts.

Sign up for GAINS, PAINS & CAPITAL today and we'll send you a FREE copy of our Special Investment Report The Financial Crisis "Round Two" Survival Guide… outlining the next Crisis to hit the markets as well as which investments will pay off the largest returns when it does.