Can Big Oil Scale Geothermal?
Tsvetana Paraskova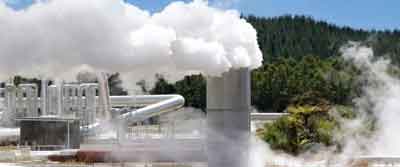 The oil and gas industry is exploring the potential of geothermal energy to provide more clean electricity and heating. While geothermal has the advantage of not being dependent on weather like other green energy sources, this form of energy has higher development costs and longer lead times than solar and wind power.   Geothermal could, in theory, be a perfect fit for the oil and gas industry and drilling service providers—it involves subsurface resource mapping, exploration, and drilling. Several major firms and service providers have recently teamed up with start-ups and with technology and engineering firms to explore opportunities for geothermal development in the United States and elsewhere.  
But major hurdles remain. Expensive drilling and development, subsurface drilling risks, the availability of drilling services which often depends on the oil industry cycle, and weaker returns than in oil and gas have all played a role in holding back geothermal energy development despite the fact that there are many areas in the world with high potential. 
Low Geothermal Share In Renewable Power Generation Capacity
Geothermal energy is a renewable energy source because heat is continuously produced inside the earth. Unlike with solar and wind, geothermal does not depend on whether the sun shines or the wind blows. 
Still, despite decades of development, geothermal isn't that popular. 
As of the end of 2021, geothermal power generation stations accounted for 0.5% of the total installed renewable power generation capacity worldwide, with a total installed capacity of around 14.4 gigawatts (GW), according to data from the International Renewable Energy Agency (IRENA). The cumulative installed capacity at the end of 2021 was 44% higher than in 2010. 
The share of geothermal in the United States is similarly low, although the U.S. boasts the world's largest geothermal installed capacity at 3.7 GWe. 

Geothermal power plants, using steam turbines to generate electricity, produced about 0.4% of total U.S. electricity generation and about 2.0% of electricity generation from renewable energy in 2021, EIA data shows. 
California and Nevada contribute more than 90% of the current U.S. geothermal power generation, with additional contributions from plants in Alaska, Hawaii, Idaho, New Mexico, Oregon, and Utah.  
Oil Majors Exploring Geothermal Opportunities 
Despite the potential of geothermal resources, their share in renewable power generation and installations continues to be very low. Some major names in the oil and gas industry have recently increased efforts to tap that potential and study advanced technologies for doing so. 
For example, U.S. oil and gas supermajor Chevron announced in September a joint collaboration agreement with Japan's Mitsui Oil Exploration Co., Ltd (MOECO) to explore the technical and commercial feasibility of advanced geothermal power generation in Japan. The collaboration will study geothermal resource potential across Japan and will evaluate the effectiveness of Advanced Closed Loop (ACL) technology for a future joint pilot project in Japan. 
"This collaboration provides an opportunity for Chevron to combine its subsurface capabilities and technologies with MOECO's intimate knowledge of Japan's geothermal potential resource geology and its long history of responsible resource development," said Barbara Harrison, vice president of Offsets & Emerging, Chevron New Energies. 
At the end of last year, Chevron, through its Chevron New Energies business, announced a joint venture with Baseload Capital to develop geothermal projects in the United States. Weepah Hills, Nevada, has been identified as a possible site for a first project. 
 Around the same time, Baker Hughes launched the geothermal energy consortium Wells2Watts, which aims to transform dry non-productive geothermal wells and non-productive oil and gas wells into geothermal wells capable of generating renewable electrical power. The consortium is a private industrial partnership formed by Baker Hughes, Continental Resources, INPEX, and Chesapeake Energy. 
Baker Hughes, as well as another major oilfield drilling services provider, SLB, have been drilling geothermal wells for decades. SLB, the new name of Schlumberger, says that it has been a part of 80% of the world's geothermal projects. 
Oil and gas majors are also supporting with investments in geothermal start-ups and pilot projects and demonstrations in Texas, the top U.S. oil-producing state, a recent study of researchers at five Texas universities showed. 
"The oil and gas industry could play a particularly important role in advancing new, more globally scalable applications that could expand the resource base of geothermal energy," the authors of the study wrote. 
IRENA warns that geothermal power generation projects have, on average, relatively high capital costs compared to hydropower, solar PV, and onshore wind, due to the high development costs and very different risk profiles compared to other renewable power generation technologies, in terms of both project development and operation. 
"Compared with other energy technologies, geothermal projects have longer project development timelines, require higher upfront capital expenditures and face high risk during the early phases of exploration," IRENA said in a  2023 report assessing the global geothermal market and technology. 
The geothermal technology industry is at the "cutting edge of some breakthroughs," Amanda Kolker, geoscientist and geothermal program manager at National Renewable Energy Laboratory (NREL), told The Wall Street Journal.  
The oil and gas industry could play a role in breakthroughs in advanced geothermal technology, but high costs and low returns may continue to be hurdles to mainstream geothermal energy generation.  
By Tsvetana Paraskova for Oilprice.com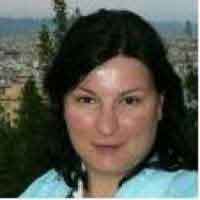 Tsvetana is a writer for the U.S.-based Divergente LLC consulting firm with over a decade of experience writing for news outlets such as iNVEZZ and SeeNews.