Social Security Warns On New Phone Spoofing Scam
Kelly Phillips Erb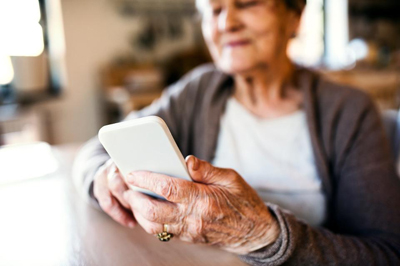 Just weeks after the Social Security Administration (SSA) warned about an Office of the Inspector General (OIG) impersonation scheme, the Acting Inspector General of Social Security, Gale Stallworth Stone, is raising an alert about a new scam. This time, the scheme involves thieves who are engaging in caller-ID "spoofing" which echoes a pattern where thieves pretend to be from government agencies, like those scammers who are spoofing calls from the Internal Revenue Service (IRS).
As part of the scam, potential victims report that they have received questionable phone calls which display a toll-free number, 1.800.772.1213, on caller ID. That number is the SSA's national customer service number - but the call is not from the SSA. The calls are being spoofed, meaning that the scammers have changed the caller ID to make it look like they are calling from the agency (as with the IRS TAC scam calls). Don't be fooled. Scammers also have spoofed local police offices, the Department of Motor Vehicles, immigration agencies and other federal agencies in efforts to convince taxpayers the call is legitimate. Spoofing also happens in emails: Thieves will tamper with the "from" line in scam emails to make you believe that the email is from the IRS or other agency.
During the call, scammers may identify themselves as SSA employees. In some cases, a caller may state that SSA does not have all of the person's personal information, such as their Social Security number (SSN), on file. The caller may also claim that the agency needs additional information to increase benefit payments or continue benefits.
"This caller-ID spoofing scheme exploits SSA's trusted reputation, and it shows that scammers will try anything to mislead and harm innocent people," Stone said. "I encourage everyone to remain watchful of these schemes and to alert family members and friends of their prevalence. We will continue to track these scams and warn citizens, so that they can stay several steps ahead of these thieves."
SSA employees may contact citizens by telephone for customer-service purposes. However, just like the IRS, SSA employees will never threaten you for information or promise a benefit approval or increase in exchange for information.
Years ago, I found myself sitting in law school in Moot Court wearing an oversized itchy blue suit. It was a horrible experience. In a desperate attempt to avoid anything like that in the future, I enrolled in a tax course. I loved it. I signed up for another. Before I knew it, in addition to my JD, I earned an LL.M Taxation. While at law school, I interned at the estates attorney division of the IRS. At IRS, I participated in the review and audit of federal estate tax returns. At one such audit, opposing counsel read my report, looked at his file and said, "Gentlemen, she's exactly right." I nearly fainted. It was a short jump from there to practicing, teaching, writing and breathing tax. Just like that, Taxgirl® was born.