We are in the Last Days before all Hell breaks loose
Paul Craig Roberts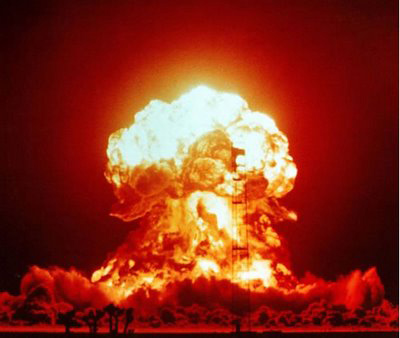 Last days of Pompey?  I was just there last week and I saw the future, not the past. To anyone watching the UN Security Council "debate" last night it is crystal clear we are in the last days before all hell breaks out. So, here we are at Judgment Day, and there surely will not be one soul out on Pennsylvania Avenue to raise an anti-war placard. The tattered remains of the American peace movement is rotten to the core. — Gilbert Doctorow
Gilbert Doctorow, a knowledgeable and cautious observer of Russia, who, unlike the US National Security Council, Western think thanks and universities, actually understands Russia, appears to have joined The Saker and me in our pessimistic evaluation of the likely outcome of Washington's insane treatment of Russia, loading false accusation after false accusation on the Russian government.
Here is Doctorow's assessment:
What follows here will surely surprise my loyal readers, who expect detailed argumentation and are not put off by 3,000 or even 5,000 words to get to a conclusion. For the same reason, detractors who complain of my long-winded style may take heart.

However that may be, I do not offer a bed-time story today but a shock to the system.

The overriding issue of war or peace, survival of mankind or its utter destruction, is now being decided in Washington and NYC without so much as a 'by your leave' for the rest of us. 

Will Chairman of the Joint Chiefs of Staff General Dunford prevail in warning Trump against any action that will bring a kinetic response from the world's other nuclear super power. Or will 'Mad Dog' Secretary of Defense Matthis win out in pressing Donald Trump to test the Russians' bluff on their red lines in Syria?  Will the US launch missiles against Damascus or against Iran, as I suggested yesterday as an alternative scenario?  Or will it support Poroshenko in launching a massive attack on Donetsk, as the Russians appear to expect judging by their just putting their entire military on war alert?

Donald Trump has announced very clearly that he will be authorizing some kind of retribution to the CIA-faked chemical attack in Douma, Eastern Goutha in the coming 24 to 48 hours. 

So, here we are at Judgment Day, and there surely will not be one soul out on Pennsylvania Avenue to raise an anti-war placard. The tattered remains of the American peace movement is rotten to the core.  Even Daniel Ellsberg has been suckered into joining the buffoon Noam Chomsky in a cake-walk demo in NYC under the sponsorship of the American Friends Service Committee, once the paragon of pacificism and today just another social action group promoting racial equality.  Uncle Joe Gerson sent out invitations to participate in that theater of the absurd last night.

The anti-war movement was a Leftist movement, and we all know where the Left is today, along with the Progressives.  In denial and Russia-bashing.

To anyone watching the UN Security Council "debate" last night it is crystal clear we are in the last days before all hell breaks out. The wall of mutual contempt between Russian Ambassador Vasily Nebenzya and US Ambassador Nikki Haley was on full display. Nebenzya took to pieces the entire argumentation of the US side regarding Douma and the 'chemical attack.'

He detailed the rebel caches of chemical weapons and equipment for their manufacture that Russian troops have found in recently liberated territory of Eastern Ghouta and elsewhere. He spoke about the past provocations of faked chemical attacks including the one used to justify the US cruise missile launches on the Syrian air base at Sheirat a year ago. He linked the US training and support for terrorists in fabrication of chemical arms to the faked nerve agent attack on the Skripals in the UK, which he described as a vaudeville act. He heaped scorn on Haley for her denying Russia the status of "friend,"  saying that the US has no friends, only sycophants, whereas Russia has genuine friends, and seeks nothing more in relations with the United States than civilized discourse. 

In response to this unprecedented denunciation of the USA and its policies of global hegemony, we heard from Nikki Haley the familiar story of how the UN Security Council could now either adopt a US resolution condemning the Assad regime, in effect, or  admit its total irrelevance while the US continued on its own unilateral path to resolving the Syrian question.

So, ladies and gents, open the champagne.  Last days of Pompey?  I was just there last week and I saw the future, not the past. 
When Doctorow becomes pessimistic I really get worried as he is a level-headed person. 
It is difficult not be be pessimistic when we learn that the Washington Insane Asylum has sent a Carrier Strike Group accompanied by seven missile ships to join the one missile ship already offshore the Russian base in Syria. Whether any of these sittling ducks survive or are permitted to launch a single missile or the carrier to launch a single fighter is entirely up to the Russians. 
The Russians know that they can, at will within a few minutes, sink the entire US fleet, destroy every US airplane and ship in the Middle East and within range of the Middle East, completely destroy all of Israel's military capability and wipe out the military of the two-bit punk state of Saudi Arabia. All the sitting ducks have been set up for Russia by the arrogant and stupid Americans. Just a few minutes of Russian attack and all ability to conduct war would be stripped from the Middle East. This would be a good thing.,
All Russia has to do to insure that the US has no choice but to accept instant defeat is to put Russian nuclear forces on red alert. Any resort by the idiots in Washington of a nuclear nature would mean the end of the United States and all of Western Europe along with the UK. It would mean the total end of the West for all time, an event the rest of the world would consider to be a good thing. Hopefully the US military, the last and constantly besieged source of honor in the US, understands this and would not comply with a suicidal order from an insane war cabinet.
In my opinion the Russians will not go so far and will deny themselves a decisive victory, because they do not comprehend the total evil that is concentrated in Washington and Israel. There are enough naive Atlanticist Integrationists left in the Russian government to argue that Russia must give Washington and Europe one more chance to come to their senses. One more chance is what Russia and the world cannot afford.
There is scant possibility that Washington and Israel will ever come to any sense other than hegemony. If Washington had any sense, Washington would not be sending warships to attack Syria, or Iran in order to evade the Russian prohibition on attacking Syria. 
Russia cannot allow Iran to be destabilized any more than it can allow that fate for Syria. It was the Russian government's decision not to include Iran in the prohibition, and this could prove to be another Russian mistake in its dealings with Washington.
Washington thinks that whereas the lone USS Donald Cook missile destroyer standing offshore of Syria could be sunk by Russia without too much of an incident resulting—Israel destroyed the USS Liberty with massive US Navy casualties without any incident resulting— for Russia to sink 9 US ships including an aircraft carrier, is more than the Russians have stomach for.
It will be about 10 days before the US ships, sitting ducks all, reach the point where they can be easily disposed of. This gives the US Joint Chiefs of Staff 10 days to overrule Trump's insane war cabinet and put the US military's halt to Armageddon. It would help their decision to overrule Trump's insane war cabinet if Russia goes ahead and sinks the USS Donald Cook and shoots down every Israeli aircraft in flight even those overflying Israel. What will sober up Washington is Russia coming off the defensive and taking the initiative instead of being always reactive to Washington's initiative.
Pray that the Christian God, not the blood-thirsty Jewish one, prevails over the Joint Chiefs' deliberations and struggle with Trump's insane war cabinet.
In my opinion, with Israel's servant, John Bolton, as Trump's trusted national security adviser, war with Russia is inevitable. 
Taking Doctorow's advice, I am opening the chapagne, by which Doctorow does not mean to celebrate but to enjoy the last moments of life. 
It remains to be seen whether the conflict set in motion by Israel and its demented puppet in Washington can be avoided. As Washington is lost in its arrogance, only decisive and firm Russian slaps across Washington's idiot face can save life on earth.
Because of the deluded and stupid Russian Atlanticist Integrationists, Russia might not be up to the task.
Hon. Paul Craig Roberts is the John M. Olin Fellow at the Institute for Political Economy, Senior Research Fellow at the Hoover Institution, Stanford University, and Research Fellow at the Independent Institute. A former editor and columnist for The Wall Street Journal and columnist for Business Week and the Scripps Howard News Service, he is a nationally syndicated columnist for Creators Syndicate in Los Angeles and a columnist for Investor's Business Daily. In 1992 he received the Warren Brookes Award for Excellence in Journalism. In 1993 the Forbes Media Guide ranked him as one of the top seven journalists.

He was Distinguished Fellow at the Cato Institute from 1993 to 1996. From 1982 through 1993, he held the William E. Simon Chair in Political Economy at the Center for Strategic and International Studies. During 1981-82 he served as Assistant Secretary of the Treasury for Economic Policy. President Reagan and Treasury Secretary Regan credited him with a major role in the Economic Recovery Tax Act of 1981, and he was awarded the Treasury Department's Meritorious Service Award for "his outstanding contributions to the formulation of United States economic policy." From 1975 to 1978, Dr. Roberts served on the congressional staff where he drafted the Kemp-Roth bill and played a leading role in developing bipartisan support for a supply-side economic policy.

In 1987 the French government recognized him as "the artisan of a renewal in economic science and policy after half a century of state interventionism" and inducted him into the Legion of Honor.

Dr. Roberts' latest books are The Tyranny of Good Intentions, co-authored with IPE Fellow Lawrence Stratton, and published by Prima Publishing in May 2000, and Chile: Two Visions - The Allende-Pinochet Era, co-authored with IPE Fellow Karen Araujo, and published in Spanish by Universidad Nacional Andres Bello in Santiago, Chile, in November 2000. The Capitalist Revolution in Latin America, co-authored with IPE Fellow Karen LaFollette Araujo, was published by Oxford University Press in 1997. A Spanish language edition was published by Oxford in 1999. The New Colorline: How Quotas and Privilege Destroy Democracy, co-authored with Lawrence Stratton, was published by Regnery in 1995. A paperback edition was published in 1997. Meltdown: Inside the Soviet Economy, co-authored with Karen LaFollette, was published by the Cato Institute in 1990. Harvard University Press published his book, The Supply-Side Revolution, in 1984. Widely reviewed and favorably received, the book was praised by Forbes as "a timely masterpiece that will have real impact on economic thinking in the years ahead." Dr. Roberts is the author of Alienation and the Soviet Economy, published in 1971 and republished in 1990. He is the author of Marx's Theory of Exchange, Alienation and Crisis, published in 1973 and republished in 1983. A Spanish language edition was published in 1974.

Dr. Roberts has held numerous academic appointments. He has contributed chapters to numerous books and has published many articles in journals of scholarship, including the Journal of Political Economy, Oxford Economic Papers, Journal of Law and Economics, Studies in Banking and Finance, Journal of Monetary Economics, Public Finance Quarterly, Public Choice, Classica et Mediaevalia, Ethics, Slavic Review, Soviet Studies, Rivista de Political Economica, and Zeitschrift fur Wirtschafspolitik. He has entries in the McGraw-Hill Encyclopedia of Economics and the New Palgrave Dictionary of Money and Finance. He has contributed to Commentary, The Public Interest, The National Interest, Harper's, the New York Times, The Washington Post, The Los Angeles Times, Fortune, London Times, The Financial Times, TLS, The Spectator, Il Sole 24 Ore, Le Figaro, Liberation, and the Nihon Keizai Shimbun. He has testified before committees of Congress on 30 occasions.

Dr. Roberts was educated at the Georgia Institute of Technology (B.S.), the University of Virginia (Ph.D.), the University of California at Berkeley and Oxford University where he was a member of Merton College.

He is listed in Who's Who in America, Who's Who in the World, The Dictionary of International Biography, Outstanding People of the Twentieth Century, and 1000 Leaders of World Influence. His latest book, HOW THE ECONOMY WAS LOST, has just been published by CounterPunch/AK Press. He can be reached at: [email protected]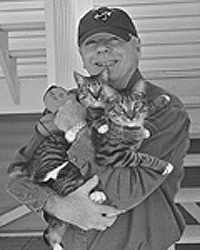 Please Donate
I listen to my readers. In March 2010, I terminated my syndicated column. Thousands of you protested. So persuasive were your emails asking me to reconsider and to continue writing that, two months later, I began writing again.
In order to create a coherent uncensored and unedited archive of my writings, The Institute For Political Economy, a non-profit organization that supports research, writing and books, has established this site, thus gratifying readers' demands that I continue to provide analyses of events in our time.
In order to stay up, this site needs to pay for itself.