The U.S. Solar Industry Is Set To Rebound In 2023
Tsvetana Paraskova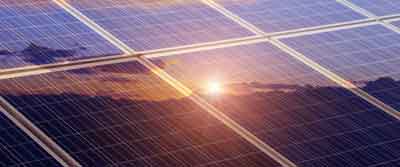 The U.S. solar market is expected to recover this year from the policy-driven supply constraints which weighed on the sector in 2022, a new report from the Solar Energy Industries Association (SEIA) and Wood Mackenzie showed on Thursday.
Last year, new solar capacity additions in the United States fell by 16% from 2021 for a total of 20.2 gigawatts (GW), according to the report U.S. Solar Market Insight 2022 Year in Review.  
The decline in 2022 installations was primarily driven by supply chain uncertainties after the U.S. launched an investigation into whether U.S. imports of panels completed in four Southeast Asian countries - using parts and components from China - are circumventing the antidumping duty and countervailing duty orders on solar cells and modules from China. The U.S. Customs and Border Protection (CBP) has also detained solar equipment from China over new legislation against forced labor, which further stifled U.S. industry growth, SEIA, and WoodMac said.  
U.S. power plant developers were struggling to get their hands on solar panels due to the U.S. legislation banning imports of products manufactured using forced labor in China. Under the Uyghur Forced Labor Prevention Act (UFLPA), companies should provide a track record of the supply chain of solar panels and other equipment to ensure that they haven't been manufactured using forced labor.
As of this year, the U.S. solar installation market is set to rebound, with Wood Mackenzie's report projecting a broad market recovery with growth across all sectors averaging 19% per year until 2027.
"Companies are aggressively shifting their supply chains, helping to ensure that solar installed in the U.S. is ethically sourced and has no connection to forced labor," said SEIA president and CEO Abigail Ross Hopper. 
Michelle Davis, principal analyst at Wood Mackenzie and lead author of the report, said, "While 2022 was a tough year for the solar industry, we do expect some of the supply chain issues to ease, propelling 2023 growth to 41%."
However, Davis warned of remaining major uncertainties ahead for the industry, which could present around 20 GW of upside or downside risk to U.S. solar capacity additions over the next five years.
By Tsvetana Paraskova for Oilprice.com




 

 

 

Tsvetana is a writer for the U.S.-based Divergente LLC consulting firm with over a decade of experience writing for news outlets such as iNVEZZ and SeeNews.