'New Fuels' Take Over Commodity Markets Of The Future
Alex Kimani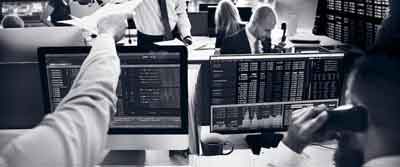 The energy transition and the global energy crisis have triggered deep transformations within international energy trade. To wit, hydrogen and hydrogen-based products, including ammonia and synthetic fuels, are expected to gain the upper hand at the expense of fossil fuels including coal, oil and natural gas in the long-term. If governments across the globe adopt the Announced Pledges Scenarios set out in 2021, energy trade in 2050 will be roughly at current levels but the energy mix will be very different with hydrogen-based fuels and critical minerals gaining significant ground at the expense of oil products.  In the Net Zero Scenario, the value of energy trade would shrink while hydrogen and critical raw materials (CRM) such as rare earth elements, cobalt, lithium, nickel and copper will dominate.
Here's a drill down into how these fuels of the future will take over the energy markets.
Hydrogen
After spending decades on the sidelines, many experts believe that the hydrogen sector has now reached a tipping point and is ready to enter the mainstream energy sector.
Green hydrogen produced from the electrolysis of water using renewable energy is expected to play a key role in contribute to the decarbonization of hard-to-abate sectors like heavy
industry and shipping. As the IEA points out, producing green hydrogen instead of other types including gray and blue hydrogen would save the 830 million tonnes of CO2 that are emitted annually when hydrogen is produced using fossil fuels.
The development of various hydrogen forms for international markets will, however, depend on factors like ease and costs of transport and or conversion. The International Renewable Energy Agency (IRENA) estimates that 33% of the hydrogen produced in 2050 will be traded; half of which will be converted into carriers and shipped while the other half will be transported through pipelines. The renewable energy agency has predicted that the hydrogen market will be quite fragmented due to the many variants in which hydrogen can be stored and transported as well as the different application areas requiring varying levels of purity, supply stability and distribution models.  In the early stages of hydrogen trade, up to 2030-2035, IRENA expects the market to be defined by bilateral agreements due to the small numbers of both suppliers and consumers. Costs along the entire value chain, legal requirements and geopolitical vulnerabilities will dictate how international hydrogen marketplaces evolve and develop.
Ammonia
Ammonia is produced via the Haber-Bosch process that combines nitrogen from the air with hydrogen under extremely high pressures and moderately high temperatures. According to IRENA, in 2020, 45% of the world's hydrogen usage, or 33 million tonnes (Mt), went into the manufacture of ammonia. About 80% of industrial ammonia is used as feedstock to manufacture fertilizers with the rest is used in the manufacture of plastics, explosives, as refrigerant gas, for purification of water supplies, making of textiles, pesticides, dyes and other chemicals. 
In the energy sector, ammonia is used as an energy carrier and also as a transport fuel in itself. Ammonia has a liquid gravimetric energy density less than half that of liquid fossil fuels but greater than methanol. However, ammonia has a volumetric energy density significantly higher than compressed natural gas at 250 bar with the added advantage of being a 100% zero-carbon fuel if made from green hydrogen. A key drawback of ammonia is that it's highly corrosive and toxic, with the potential of harmful nitrogen oxides (NOx) released into the atmosphere if strict measures are not taken during its manufacture or use.
Currently, MAN Energy Solutions is developing an ammonia-based internal combustion engine for its ships by 2024. Industrial experts have predicted that green ammonia production will grow in regions with abundant and low-cost green electricity and hydrogen. Consequently, the Middle East, Latin America and Africa are likely to become major producers of green ammonia in the future while Europe and East Asia are likely to become major importers.
Synthetic Fuels
Synthetic fuels are liquid fuels produced from natural gas, coal, peat, and oil shale, and include  synthetic diesel, synthetic kerosene and green methanol. According to the IEA, synthetic fuels are vital in the decarbonization of transport and industry by 2050.
Carbon-neutral synthetic fuels are manufactured in two ways. The first method uses captured carbon dioxide or carbon monoxide from the atmosphere or an industrial process such as steel making, and combines it with hydrogen obtained from water via electrolysis to make efuels. The second category encompasses synthetic biofuels created from biomass that is gasified before being catalyzed with hydrogen using chemical means or through thermal processes.
German multinational engineering and technology company BOSCH is a strong supporter of synthetic fuels. According to the company, around half of petrol or diesel cars being sold now will still be on the roads by 2030. By using synthetic fuels (which BOSCH says are completely compatible with current fossil fuels) these legacy vehicles will be able to play a part in cutting CO2 emissions. Synthetic fuels can also be blended in fossil fuels or can completely replace them in existing ships, airplanes or industrial technologies and can use existing fossil fuels storage and distribution infrastructure.
Sustainable aviation fuels (SAF), including synthetic or bio-based jet fuels, are so far the
most promising option for the decarbonization of the carbon-heavy aviation sector. The IEA has predicted that by 2030, 15% of total fuel consumption in aviation will be SAF, a figure that will shoot up to 75% by 2050. Two years ago, the Netherlands made history after becoming the first ever country to host the first passenger flight powered by synthetic fuels with an energy density only marginally lower than that of fossil-based kerosene.

By Alex Kimani for Oilprice.com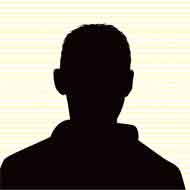 Alex Kimani is a veteran finance writer, investor, engineer and researcher for Safehaven.com. 
oilprice.com